Introduction to DSLR Photography
Short Course
Creative & Digital Media
Course Details
---
Qualification

Short Course

Subject Area

Creative & Digital Media

Level

Not Applicable

Age Group

19+
Locations

Fielden Campus
(Short Course - 6 weeks)

Leaflet Code

L1081
Course Gallery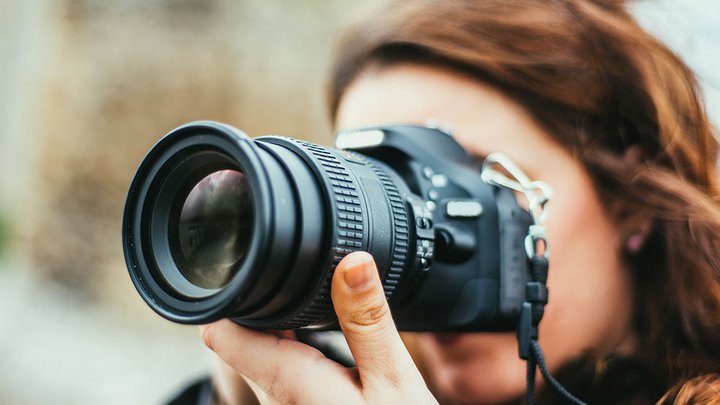 This beginners DSLR photography course is aimed at enthusiastic beginners who own a digital camera like a DSLR, mirrorless or bridge, and want to unpack some of its amazing potential.
Learners will explore how to operate their cameras in manual mode, make correct exposures and understand the basics like aperture, shutter speed and ISO. As well as looking at developing technical skills, the course will also explore composition and framing to develop your photographic eye for a great picture.
Including practical tasks each week and setting projects around flexible themes, this course will introduce you to taking the photos you want to take, including portrait, landscape, product, street and live action shots.
The course is suitable for everyone from novices who have no experience to those who have owned a digital camera for a while but are still struggling to get off the automatic programmes and need guidance to help them understand the fundamentals and get their creative photography underway.
Lessons include:
• Learn how your camera works and all the essential buttons.
• What are the different camera functions and how to set it up for best results.
• Technical aspects of photography – what is the aperture, f-stops, shutter speeds and ISO?
• Composition concepts and rules that can dramatically improve your photography such as "rule of thirds", "leading lines" and "colour theory"
• Camera and equipment advice.
There are no formal entry requirements for this course, however, you will require basic computer skills and a DSLR camera.
The course will be informally assessed throughout to ensure you understand the techniques that are being taught. There will be no formal graded assignments.
Upon successful completion of this qualification, students can advance on to Intermediate DSLR Photography or Photoshop for Beginners.

Careers page
The cost of this course is £150.00. If you have any further queries, please contact us on 03333 222 444 or enquiries@tmc.ac.uk.
Fees, finance and funding page
Do you have a burning question about this course, or would you like to know more about the qualification you'll receive and how it will help your career?
Our course enquiries team is on hand to help you understand any details and answer any questions – whether it's about applying for the course or finding out about finance. Just get in touch here!
Make an enquiry
Get Started...
Use our online form to complete your application.
Remember: you can start now, and save it for completing later.
Creative & Digital Media
In a subject area that covers an incredible range of topics and disciplines – from animation and photography to directing videos and designing video games – you'll never be stuck for choice in a future career.