Level 2 Certificate in Patisserie and Confectionery
Course Details
---
Qualification

Subject Area

Hospitality & Catering

Level

2

Age Group

19+
Locations

Wythenshawe Campus
(Part Time Non Released - 22 weeks)

Harpurhey Campus
(Part Time Non Released - 22 weeks)

Leaflet Code

L8492
Course Gallery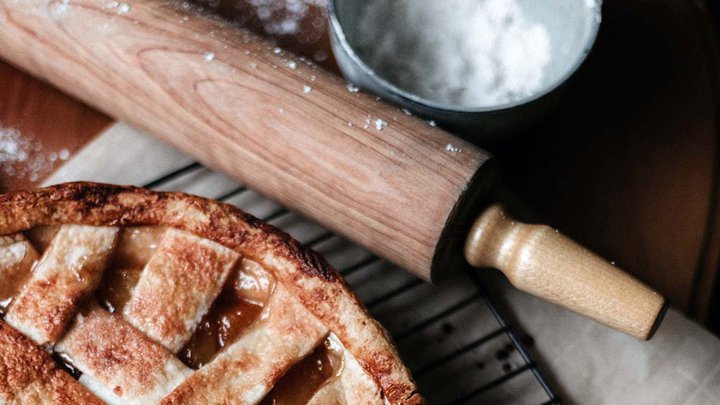 Why not challenge yourself with our Patisserie and Confectionery course? It's perfect for beginners and enthusiasts who wish to learn the essential skills and tricks from the trade to improve themselves.
Whether you are thinking about setting up in business, making cakes and cupcakes for special occasions or are just an avid enthusiast, The Manchester College can offer the perfect skills and knowledge to be successful.
What you will learn on the course
The course will be run as practical sessions. You will learn the different patisserie techniques to produce the perfect desserts and pastries. You will be taught in a range of preparation, cooking and finishing techniques and produce a range of hot and cold desserts and pastry products.
End of course
At the end of the course, you will have learnt the skills to produce a variation of products that will be presented to the class. On completion of the course you will be awarded a Level 2 Certificate in Patisserie and Confectionery.
You will be required to complete a range of synoptic assessments:
• Prepare and produce hot, cold desserts and puddings
• Produce paste products
• Produce biscuits, cakes, sponges
• Produce fermented dough products.
Upon successful completion of this qualification, learners can progress to a Level 2 Patisserie and Confectionery technical qualification. You may also want to progress onto a Level 2 Professional Cookery course.
After completing this course, you could progress on to one of our short courses, such as Cakes, Bakes and Treats.
This course can lead to careers in hotels, pubs and restaurants as a pastry chef. You may want to set up your own business and this course will provide you will the relevant skills and knowledge.
Careers page
Additional courses costs – chefs uniform
If you need help with affording college, there are a number of different finance and funding options available to you. You might be eligible for special bursary support or extra help from the government. Have a look at our fees, finance & funding page to find out all the information you need.
Fees, finance and funding page
Do you have a burning question about this course, or would you like to know more about the qualification you'll receive and how it will help your career?
Our course enquiries team is on hand to help you understand any details and answer any questions – whether it's about applying for the course or finding out about finance. Just get in touch here!
Make an enquiry
Get Started...
Use our online form to complete your application.
Remember: you can start now, and save it for completing later.
Hospitality & Catering
Maybe you're already a whizz in the kitchen, and the thought of exploring fine dining and gourmet food has your mouth watering?