NHS Sector Based Work Academy
Youth, Community, Work and Skills
Course Details
---
Qualification

Subject Area

Youth, Community, Work and Skills

Level

Not Applicable

Age Group

19+
Locations

Openshaw Campus
(Part Time Non Released - 1 year)

Leaflet Code

L1806
Course Gallery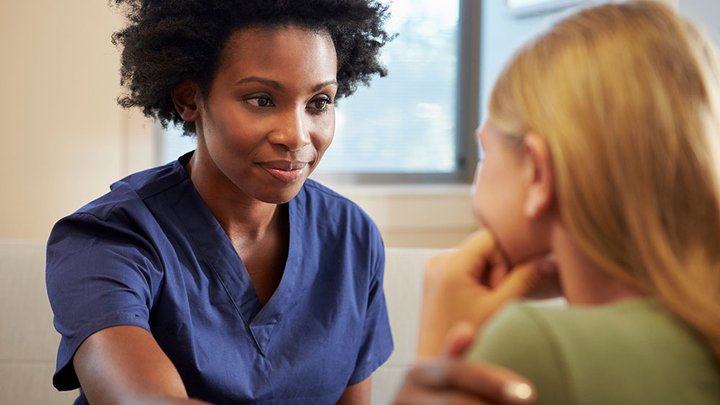 The NHS is one of the largest employers in the world and the Manchester Foundation Trust (MFT) are actively looking to employ local people in roles as MLA's (Medical Laboratory Assistants). If you believe that you are compassionate, caring, committed and have the courage to succeed then this may be the course for you.
Employers highly value candidates with well-developed employability skills. Employability skills qualifications such as this focus on developing areas such as confidence, communication, teamwork, initiative, resilience and time management. They are designed to ensure the content matches what is needed and valued by today's employment market.
This course is ideal if you want to learn new skills to support you to achieve your employment aspirations and start on the career path to a role in the NHS as a MLA (Medical Laboratory Assistant).
As well as learning new skills and meeting new people we will support and help you to apply for jobs and progress in your chosen field, prepare for further study and develop the skills and techniques you will need to succeed.
If you're currently not in employment then our programme, which will see you spend six weeks on a skills programme at The Manchester College followed by four weeks work experience in a busy hospital, might be the course for you.
The programme aims to boost your confidence, help you meet new people and gain new skills which will help you progress directly into an exciting career in the NHS.
Delivered face-to-face in the classroom, you'll have the chance to:
• Learn about Safeguarding and E-Safety
• Work in a Person-Centred way
• Value Equality and Diversity
• Demonstrate effective communication
• Introduction to working in Health care settings
• Develop the interpersonal and organisations skills employers want.
• Ensure your confidence is sky-high for when taking the next step.

Applicants for this course must be aged 19 or over and must not be in employment or training.
Applicants must also possess the ability to perform at Level 1 in Numeracy and a willingness to learn and get involved.
Assessment for this qualification is based on the development of a portfolio throughout the course.
Here's an idea of what to expect:
Meet new people
• Don't worry about turning up on your own – there'll be a small group of around six to eight people joining and everyone will be in the same situation. It'll be informal and there are plenty of activities so you'll soon feel part of the group.
Make a start
• Start planning for the weeks ahead – setting out what you want to achieve and finding out how to get your qualification.
New experiences
• See how the skills you've developed can help you in the workplace.
Plan for the future
• Write a fantastic CV, practice your interview skills and write applications to fit with specific requirements for your next step.
Work Experience
• At the end of your college learning you will embark on a four-week work experience programme within a busy Manchester hospital setting. This programme will offer opportunities for you to apply for live job and apprenticeship vacancies for roles on wards, offices and laboratories throughout the course and work placement.
So what are you waiting for, apply today!

Many students use this qualification to access employment within the NHS or healthcare sector.
Careers page
Do you have a burning question about this course, or would you like to know more about the qualification you'll receive and how it will help your career?
Our course enquiries team is on hand to help you understand any details and answer any questions – whether it's about applying for the course or finding out about finance. Just get in touch here!

Make an enquiry
Get Started...
Use our online form to complete your application.
Remember: you can start now, and save it for completing later.
Youth, Community, Work and Skills
Whatever your background or ability, at The Manchester College we have an incredible range of support and dedicated courses available to help you get back into learning, develop the skills you'll need for employment and find a job that's right for you.