Teaching Maths: Numeracy
Level 5 Diploma
Teacher Education
Course Details
---
Qualification

Level 5 Diploma

Subject Area

Teacher Education

Level

5

Age Group
Locations

Shena Simon Campus
(Part Time Non Released - 1 year)

Leaflet Code

L7069
Course Gallery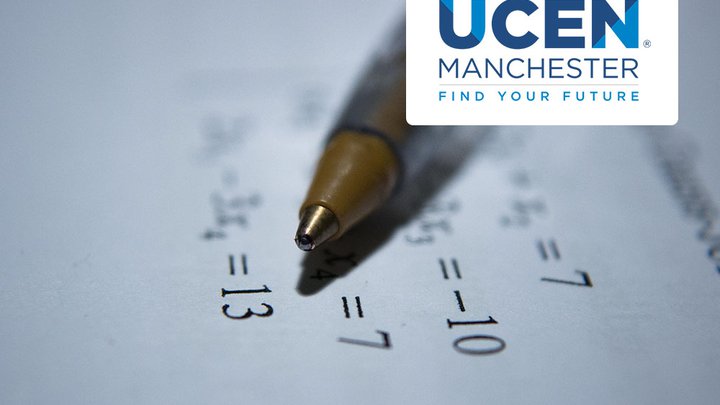 Maths is an essential part of the development of every single student, regardless of what career path they are pursuing. An effective learning approach in numeracy is vital to their future success, and if you'd like to be one of those people who support them on their journey, then this Level 5 Diploma in Teaching Maths, with a focus on Numeracy, is the course for you.
You'll explore how to plan numeracy teaching and learning to meet the differing needs of individual learners, tying this in with the requirements of the curriculum. In understanding the factors that affect the development of numeracy learners, you'll consider a range of theories and approaches that could be beneficial to students, focusing on technology, learner support and the creation of an effective learning environment.
When you complete the course, you'll be able to take both an analytical and practical approach to all aspects of planning, delivering and assessing numeracy teaching, ensuring that those principles specific to maths and numeracy are clearly demonstrated.
To enrol on this Diploma in Teaching Maths: Numeracy, you'll need to have a teaching qualification at Level 5 or above, i.e. a PGCE/Cert.Ed, DTLLS or Diploma in Education and Training, or be working towards one of these.
You should also have a numeracy qualification at Level 3 or above, (or be able to demonstrate numeracy skills equivalent to Level 3) and have access to at least 50 hours of numeracy teaching through the duration of this course.
At the end of each of the three units on this course, you'll be assessed via the completion of a written assignment and a portfolio of evidence from your teaching.
Once you have completed this Level 5 Diploma, you'll have the qualifications needed to advance onto a postgraduate, Master's or doctorate level of study. You could also go on to work as a Maths tutor in a variety of lifelong learning settings, including colleges, training providers, charities and prisons.
You may also be able to work as a Maths teacher in a school, depending on your first degree, and pursue a rewarding career in the teaching industry.
Careers page
The cost of this course is £1350.00. If you have any further queries, please contact us on 03333 222 444 or enquiries@tmc.ac.uk.
Fees, finance and funding page
Our course enquiries team is on-hand to answer any questions you might have about this qualification, the application process, enrolment, or anything else about life at The Manchester College.
Make an enquiry
Get Started...
Use our online form to complete your application.
Remember: you can start now, and save it for completing later.
Teacher Education
With over 6000 jobs open every year in Greater Manchester, teachers, teaching assistants and trainers are always in demand in the area.