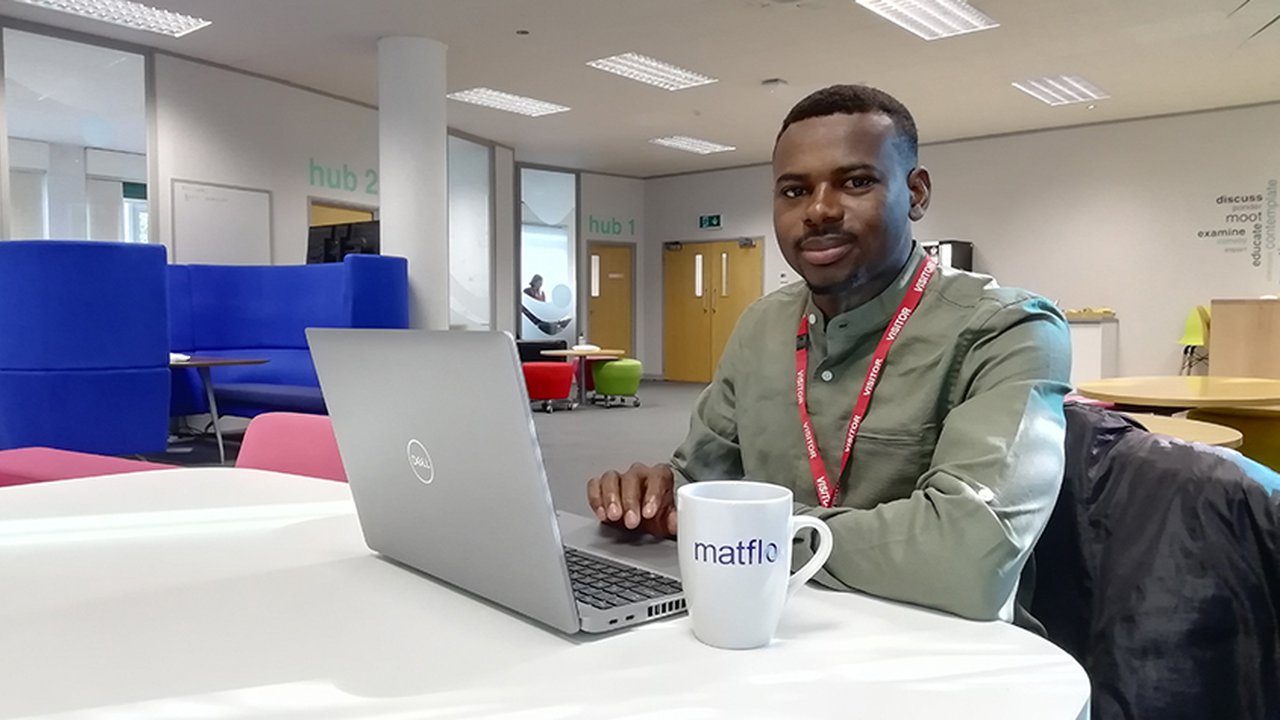 Altom enters industry and starts dream career after ESOL course
After moving to England from Sudan three years ago, Altom has thanked his College tutors for helping him achieve his goals. 
A former student at The Manchester College has thanked his ESOL tutors for helping him to forge his dream career in IT.
Altom Hussain, 19, moved to England from Sudan in June 2018 with his English "at around 2%" before he enrolled on an ESOL course at the College's Shena Simon campus.
While studying full-time for the past three years, completing his ESOL Entry Level, Level 1 and Level 2 qualifications, Altom also studied programming with local charitable organisation, Code Your Future.
All that hard work has now paid off as Altom has secured a full-time job as a Software Engineer at Stockport company Dai.
"I felt over the moon to be offered the job," Altom said. "I have always had ambitions to work in IT.
"I successfully completed my course with Code Your Future and they have partnerships with companies, which gave me an opportunity to interview with Dai, and they offered me a job."
To those who know Altom, his success has come as no surprise. Achievement Tutor Craig Thomasson said: "Altom has continually impressed me since day one. Watching how he has grown and developed has been a daily inspiration for me.  I am so proud to see all his hard work begin to pay off and wish him all the best in his future career."
And Altom also credits his tutors at The Manchester College for the support they offered during his three years studying here.
Altom said: "When I arrived in England, I was passionate about learning the language to help with my career in the future, so I joined The Manchester College.
My tutors played a huge role in my achievements. They encouraged me to study and helped me out anytime I needed it.
"Even if I had a question when they weren't working or it was their day off, they would always answer. They helped me anyway they could and I am very grateful to them.
"I would absolutely recommend The Manchester College to others because it's a place where the staff help you to follow your dream career, and they give you lots of options. If you work hard, you can achieve whatever you want to."
You can find out more about our range of ESOL courses and apply today.