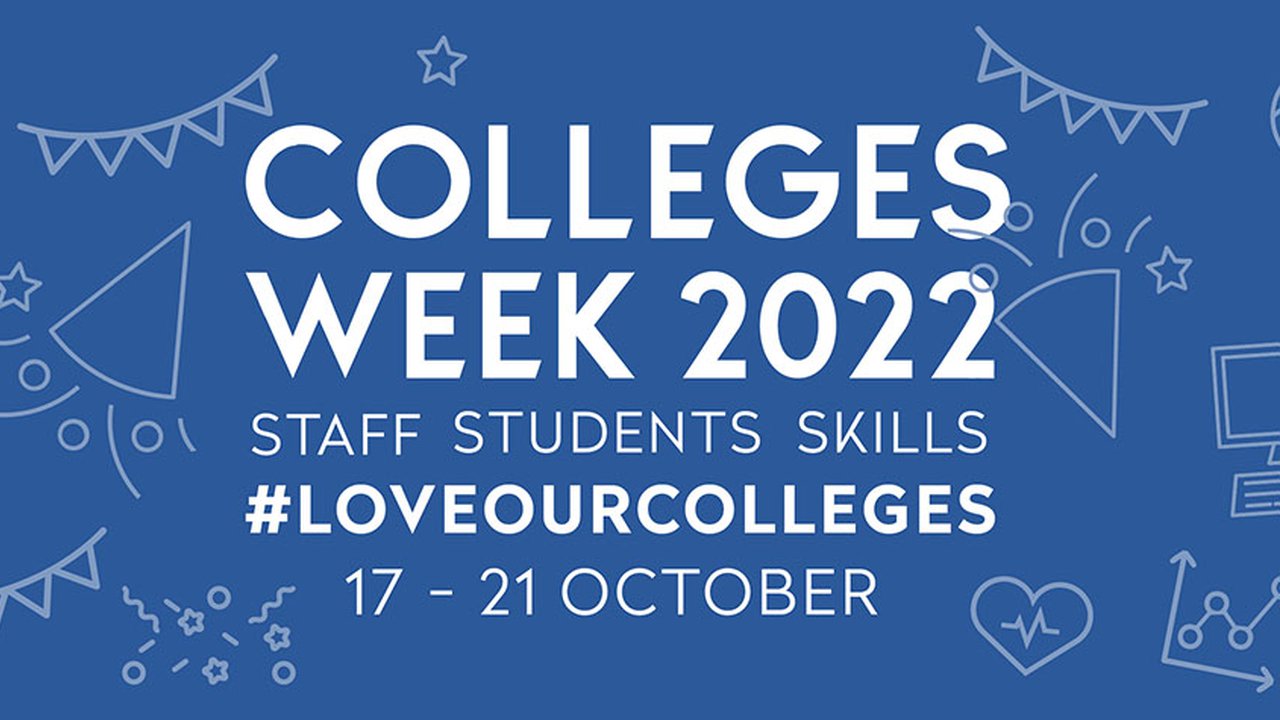 Celebrating Colleges Week 2022
Colleges Week 2022, which sees the Association of Colleges and all of its member colleges come together to celebrate the excellent work going on across the sector, takes place between Monday 17 and Friday 21 October.  This is the fifth year in a row that the #LoveOurColleges campaign has run so, it's set to be the best celebration of further education yet.
The theme for this year's campaign is Staff, Students and Skills and Colleges Week is a chance for The Manchester College to highlight the benefits of the college experience and showcase the College's incredible staff and students.
Ahead of the national event The Manchester College's Deputy Principal, Christine Kenyon, said: "Colleges Week is a fantastic campaign and a really special occasion on the further education calendar.
"Staff and students at our College look forward to the event every year and due to the pandemic this will be the first time since 2019 that we've been able to plan and deliver a range of activities across our campuses for Colleges Week."
Curriculum and support areas have been involved in the planning process and there are a broad range of activities planned for week commencing Monday 17 October.  From CV workshops and financial wellbeing sessions for students with the College's Careers and Welfare team, to shows by Music Performance students on the Spanish Steps at City Campus Manchester and student led litter picking in local communities, staff and students from across the College will throw their support behind Colleges Week.
Christine explained: "We started to discuss Colleges Week before our students returned for the new academic year so, there has been a lot of hard work involved and I can't wait to see things come together.
I know first-hand that something remarkable happens at our College every day but, Colleges Week gives us the opportunity to take a step back and shine a spotlight on the skills our students are learning thanks to our incredible staff.
Follow the College's social media channels listed at the bottom of this webpage for more Colleges Week content.