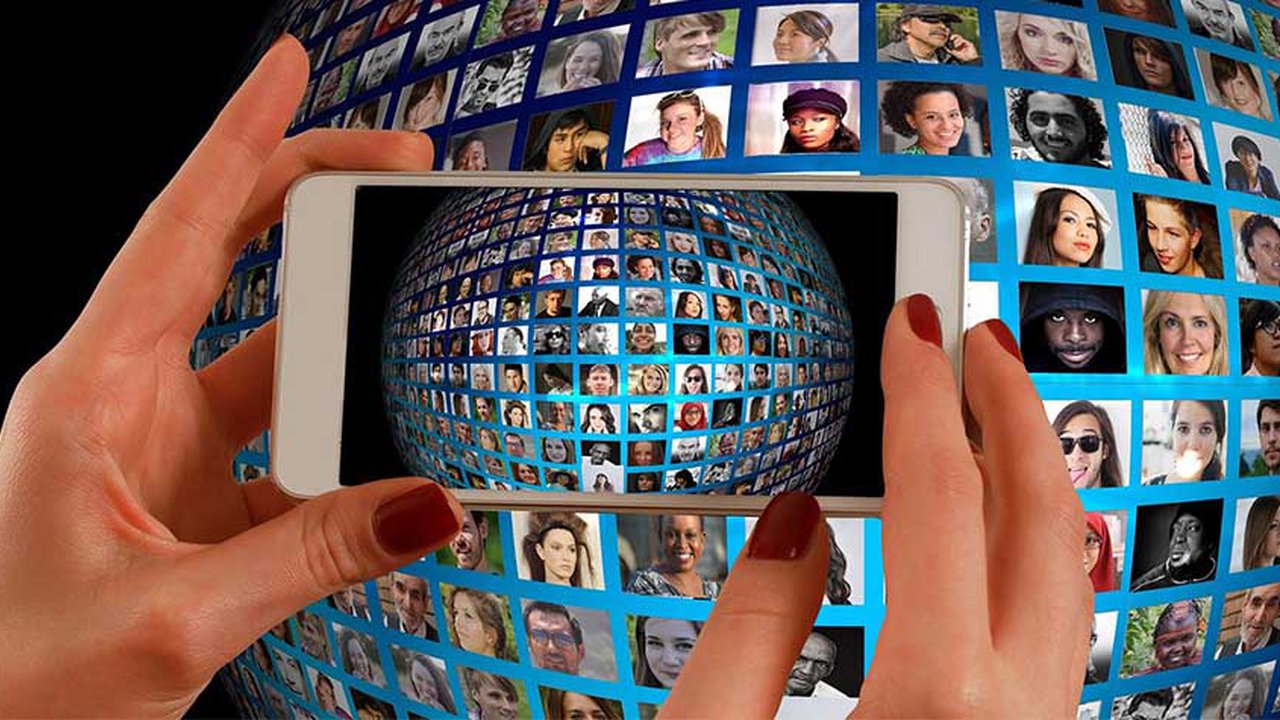 'Who's Zoomin Who…?' - 7 Top Tips for Improving Virtual Communication
7 Top Tips gleaned from a multitude of sessions, skype calls and zoom calls to help optimise your own webinars and virtual talks.
If you're anything like me, you've probably had to get to grips with a whole host of virtual communication platforms over the past 8 weeks, in order to talk to tutors, colleagues, business partners, family and friends. 
Looking on the bright side, this time of Lockdown has given us a great opportunity to hone and develop new Digital skills. This will stand us in good stead in terms of our future employability. 
Following on from last months well received article, Home Working: Top 10 Survival Tips, I've put together 7 Top Tips gleaned from a multitude of sessions, skype calls, zoom calls, you name it – and hope that you will find something useful to help optimise your own webinars and virtual talks… 
1. Whenever possible, enable your WebCam
This brings people closer together. It's easier to understand your conversation partner when you can "read" the non-verbal clues that people give (smiling, shrugging etc.) So it's much more difficult to communicate effectively when you're relying on the voice alone. Putting your camera on will help you connect better on a personal level. 
2. Imagine yourself on CCTV
Preparation is key with any kind of work-related call, so setting yourself in scene is crucial when it's a virtual one. Check that your background is not "too loud" or too cluttered with images, photos, messy shelves etc. Try to position yourself in front of a neutral background. One picture behind you can be good; it can be an ice-breaker to chat about whilst waiting for others to join the call. General tidiness also applies to your appearance by the way!
3. Start with clear "housekeeping" instructions 
It's important to explain how the call will run once everybody is online. How questions can be put (chat bar? Who is muted, who isn't?), who the speakers are if there are going to be presentations, who will take minutes and who will let new callers join etc. 
4. Mute those microphones! 
There is usually feedback (echoing) on more than 2 mics so make sure you mute yours until you are ready to speak or asked to contribute. That way, all participants can hear clearly and there is no untoward interference (or noisy children, pets "gate-crashing" the call).
5. No active listening
Although it is important in face to face communication to practise active listening, and acknowledge that you have understood your conversation partner, with "Oh" or "I know" - this can actually disrupt the speaker's flow in virtual communication. It's even worse if there is a time delay on the line. The best way to avoid causing this kind of disruption is to mute your mic. 
6. Plan your percentages 
Work out in advance how much you want to allocate to showing slides or camera images and how much to pure speaking time. It's harder to concentrate on a virtual call than it is in a real meeting room, so you will need to keep people engaged by changing the format often and asking them to respond to questions. That way you'll avoid/minimise participants checking out their emails or looking at YouTube for example, and not listening to you!
7. And last but not least, don't make the call too long
If it's a webinar, I recommend 45 minutes per session.
Not only do people lose concentration if asked to listen for longer, but they also get uncomfortable sitting rigidly in front of a screen and might not be able to move around – especially if feeling self-conscious on camera. 
Till the next time, Happy Communicating. 
Keep well and safe,
Louise