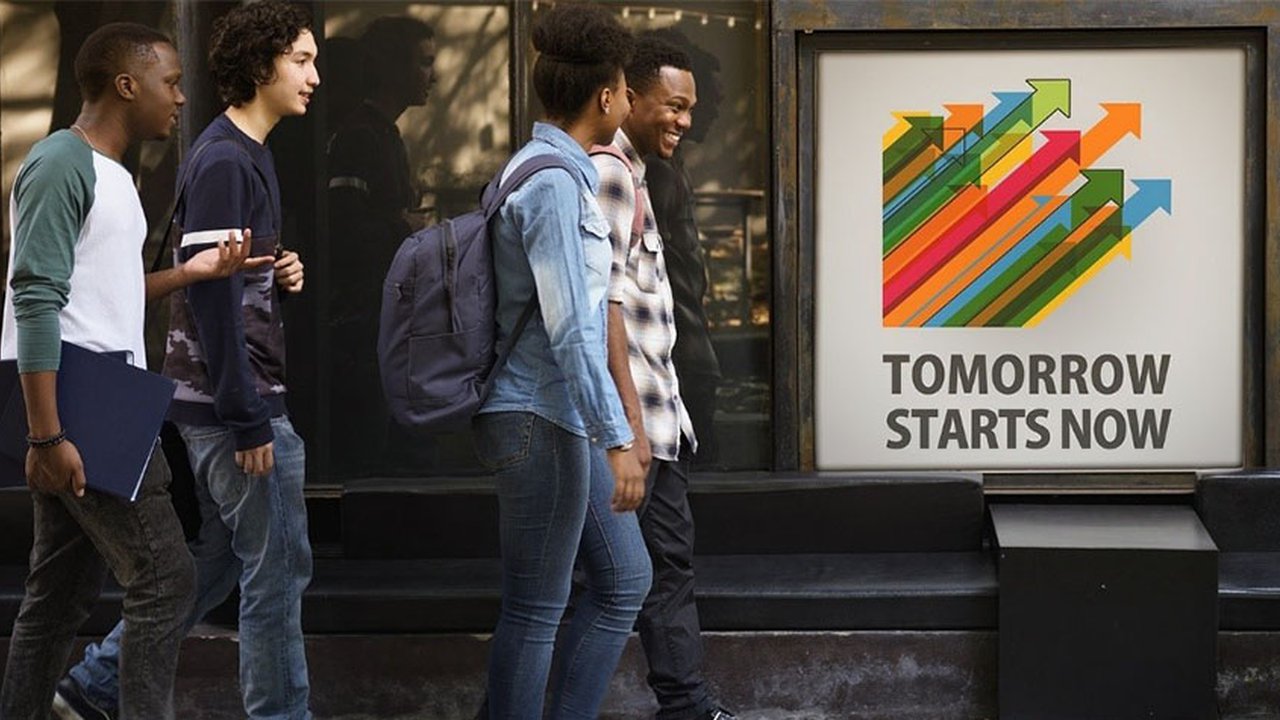 Embedding careers within curriculum – and why
What is the point of embedding careers education within our curriculum and what do we think students will really gain from doing this?
Thinking back to when I was in school nearly 20 years ago, I often remember thinking, "what is the point in learning this? I'll never use it!"
However, education has come a long way since then. With the government changes to vocational and technical education, with the introduction of the Careers Strategy (2017) and the new White Paper (2021) ), more importance is being placed on linking curriculum learning to careers. 
It's also one of the eight Gatsby Benchmarks which all schools and colleges are working towards to deliver high quality careers education, and to make study subjects relevant to working life.
But what does this mean?
Essentially, it means incorporating careers learning and employability skills development at the heart of learning, giving our students the opportunity to interact with employers through encounters and work experience, and having the opportunity to put what they are learning in the classroom into a practical context. It's about ensuring that students understand the skills and needs of employers, so that they become more employable in the future, and to help them understand the opportunities available to them in further and higher education, so they can make informed decisions about their career.
As industries evolve and develop, it is crucial that students are equipped with the tools they need to navigate the labour market, so they can be successful in their chosen career. As educators, we are helping our students to develop the employability skills and qualities needed for careers that are adapting to the fourth industrial revolution, as well as preparing them for jobs that don't currently exist, examples include the world of artificial intelligence or robotics, using AR/VR technologies in a variety of industries from healthcare to retail. As technology advances and tasks become more automated, employers will be looking for candidates that have both IT and non-IT related skills, such as emotional and social intelligence, creativity, collaboration, and complex problem-solving tasks that machine automation wouldn't be able to handle. For more information – see a previous blog article on Automation.
So how can we do this?
Colleges need to ensure that employers play a part in the education of their students, which could be through employer live briefs, work-based learning, incorporating work experience placements, employer talks and demonstrations, which give students the opportunity to practise what they are learning in a realistic work environment. As an example, one department at The Manchester College gave their students the opportunity to work with an employer, where they took over their social media page for a day. This gave the students the opportunity to work in a real office environment, pushing content for the employer and responding to queries that came through. This practical experience not only makes learning more interactive and relevant but gives the students practical examples they can take away to use in future interviews, as well as having the opportunity to start building a network of contacts.
Where it's difficult to gain employer interaction, curriculum departments could look at simulated scenarios. Another example of how one of our curriculum departments achieved this, was asking their students to put on a virtual event showcasing what they have been learning. To simulate real life, the tutor ensured that the task had as many features as you would find in a real workplace as possible, such as deadlines, constraints with time and resources, and roles that needed to be filled. Finding ways to show how what they are learning in their core curriculum relates to the world of work, will help students to develop those skills, and is another practical experience students can draw on to demonstrate the skills and experience they have in future interviews.
What are the benefits to students?
By embedding careers within curriculum, we can help students to understand the range of vocational opportunities that are linked to that learning, and how they can pursue those opportunities. It helps with motivation as students understand how what they are learning links into vocational careers, which in turn helps raise attainment and positive outcomes.
By helping students to understand their career options and how to make the best of opportunities, plus being able to develop relevant skills, qualities and attitudes, will help them to become more proficient at navigating the changing workforce. It's rare that workers will spend their entire career in the same profession; often workers will change roles and employers throughout their working life. This means they need to be able to understand their skills and experience and how this can translate across to different industries and roles.
What is The Manchester College doing? 
The Manchester College has developed both Centres of Excellence and Industry Excellence Academies, where we have partnered with leading companies in the industry to provide both short term work experience and extended industry placements, as well as masterclasses and employer-led workshops. In addition, there are also themed events and skills workshops throughout the year, forming part of a weekly employability hour for study programme students.
From September 2021, The Manchester College will be offering the new next-level qualification T Levels in 4 subject areas: Construction; Digital; Education & Childcare; and Health & Healthcare Science, where students will be able to combine classroom learning with an extended 45 day industry placement, to put their learning into practice in a real work environment with one of our employer partners. For more information – see the previous blog article on T Levels by our Schools Team. 
To find out more, contact the Careers & Welfare team to book an appointment. We will be able to work with you to develop a career plan, which explores the range of opportunities and courses on offer, so you can make informed decisions about your next steps. Contact us at careers&welfare@tmc.ac.uk for advice, or through our Twitter @CareersTMC or our Linked In page Careers TMC.