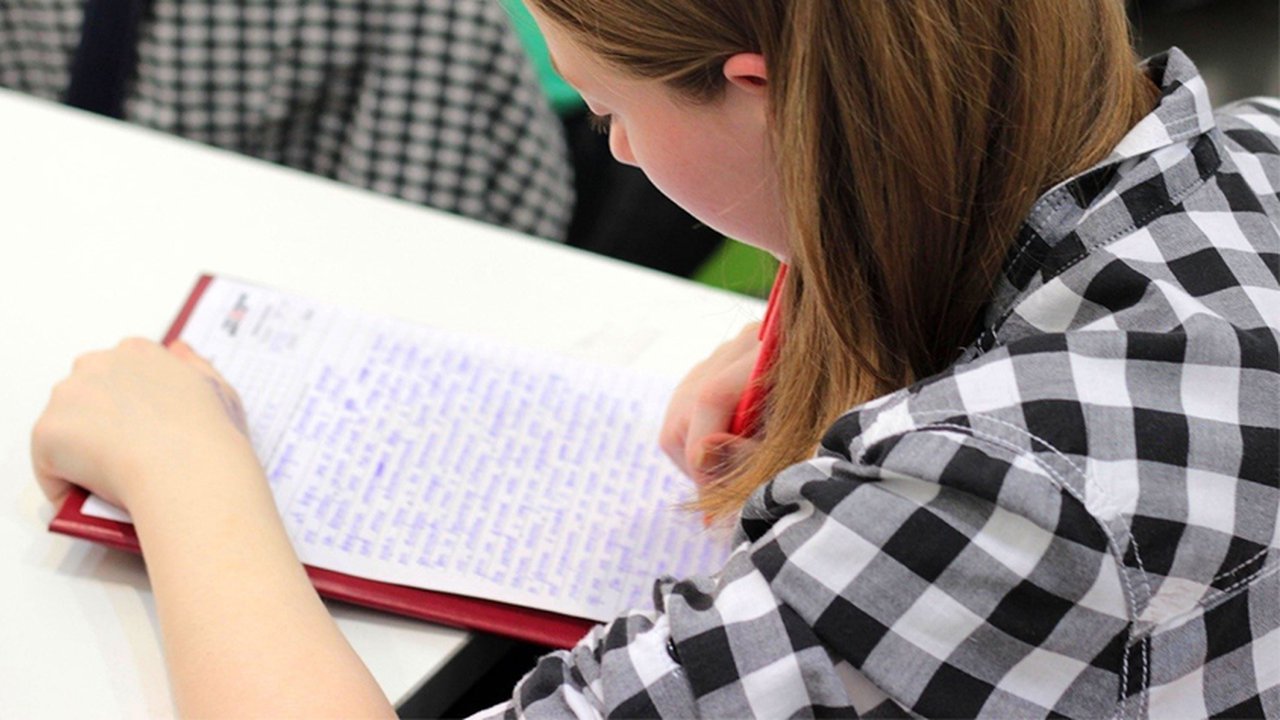 English and Maths - Are they important subjects to have and what programmes are available at college
Do I need English and Maths? 
English and Maths are the key subjects in the school national curriculum and will continue to underpin everything you do. They are the building blocks for future skills and development and having qualifications in these subjects will provide a much wider range of opportunities and better future prospects. They are often specifically requested for jobs, apprenticeships, further education courses, degree courses and postgraduate courses. 
English is used in everything you do i.e., verbal communication, writing, reading, and following instructions. Maths is used in shopping, finances, measuring and weighing etc.
What level of English and Maths is preferred to progress into jobs, apprenticeships, FE and HE?
You should have standard Level 2 qualifications in English and Maths. This can be through GCSE (grade 1-9) where grade 4 or above is seen as a pass or Level 2 functional skills (no grading- either pass or fail). However, in some areas of educational study, English and Maths GCSE passes will be specified as part of the entrance requirements and they will not accept functional skills as an alternative. 
With GCSE's most establishments will be happy with a grade 4 unless they specify otherwise. Higher GCSE grade entrance requirements may be requested with particular Degree courses. This can often be the case with science related programmes.
Also please note that although a student may do both English Language and English Literature at school (and both will be of value) it is English Language that is often specified for jobs, apprenticeships, further and higher education.
What is the difference between GCSE and Functional Skills - is GCSE more accepted?
Functional skills are widely recognised and accepted alongside GCSE. However, it is a more practical and applied qualification than GCSE which is more academic, and theory driven. Therefore, GCSE is regarded as being more suitable for several academic pathways.
I do not have English and/or Maths - can I still go to college?
Yes, but you will start on a lower-level course which means it may take longer to achieve your goal. 
For 16–19-year-olds – If you do not have passes in either English or Maths you will still be expected to do one or both alongside whatever course you are studying until you have reached Level 2. This is compulsory. You cannot do either English or Maths as standalone subjects in this age bracket.
However Adult students can do English and Maths qualifications as stand-alone subjects and then progress onto a higher-level programme when they have passed these subjects i.e. Level 3 Access courses for adults. They can also do English and/or Maths alongside a vocational course but it is not compulsory. Therefore, it is advisable to discuss this at the beginning of the course with the tutor and put in a separate application for English and/or Maths.
If I do not have Level 2 already, would I start on Functional Skills or GCSE at college and how much does it cost?
If you do not have English or Maths at Level 2 it is FREE for learners of all ages. 
If you have a GCSE grade 3 you would retake the GCSE. This will be a one-year programme with the exam in June, however you may be able to do an earlier November resit.
If you have less than GCSE grade 3 then you may be put on Functional Skills first and after achieving Level 2 be able to progress to GCSE.
What are the levels of Functional skills?
Functional Skills programmes are offered at several different levels, and even when you present paper evidence of the level already attained, you will still need to complete an initial assessment to confirm the most suitable level to start on before enrolment.
The levels for Functional Skills are: 
Entry Level 1 Functional Skills
Entry Level 2 Functional Skills
Entry Level 3 Functional Skills
Level 1 Functional Skills
Level 2 Functional Skills- Highest level
Entry Level Functional Skills courses are included in ESOL programmes. English is available to all learners at Entry 3, Level 1, and Level 2. Maths is available to all learners at Level 1 and Level 2.
The time taken to do a Level 1 or Level 2 Functional Skills programme can be up to a year. However, it is possible to do it in less time.
I have overseas qualifications in English and Maths - are they taken into account when applying for a college course?
If you have paper qualifications showing a level of overseas study which includes passes in English and Maths, we can check to see whether they are comparable to UK qualifications using ECCTIS (previously known as NARIC). If English, or more often Maths, is comparable to Level 2 or above, you will be able to use those qualifications as entrance requirements to access higher level college programmes.
Also, for overseas students who have been in the country a short time and who are fluent in English but have no paper evidence of their ability level they can do an IELTS test which will show what level they are equivalent to. A good score can also be accepted for access to certain programmes. This test is not administered by the college.
Where can I study GCSE and Functional Skills English and Maths?
All colleges offer programmes in the above. Most colleges offer both day and evening provision. The Manchester College offers day and evening provision for GCSE with Functional Skills currently offered in the daytime. In September, English and Maths programmes will continue to be offered to 16–19-year-olds at most sites. Please check for up-to-date information on which sites this is offered.
Maths and English can also be offered at community hubs such as Manchester Adult Education Service (MAES) which is run by the City Council.
Application process for Manchester college for English and Maths:
16-19 students
If you do not have English and/or Maths at Level 2 when you start college it will be added to your vocational programme. You can discuss this further at enrolment.
Adult students
Please apply online whether you are doing a stand-alone or doing a vocational course. If you are doing a vocational programme, it is also a good idea to discuss this with your tutor at enrolment. You will be given an assessment test to ascertain your level before starting a programme even if you do have a qualification showing a level of attainment.
Our English and Maths programmes.
Please note that English and Maths GCSE and Functional Skills programmes are popular so please apply early.
Follow the Careers & Welfare team on LinkedIn or Twitter @CareersTMC. Or if you are looking for advice you can book an appointment to speak to one of our advisers either on campus or by telephone. We are here to help you find your future and start your journey to an amazing career!