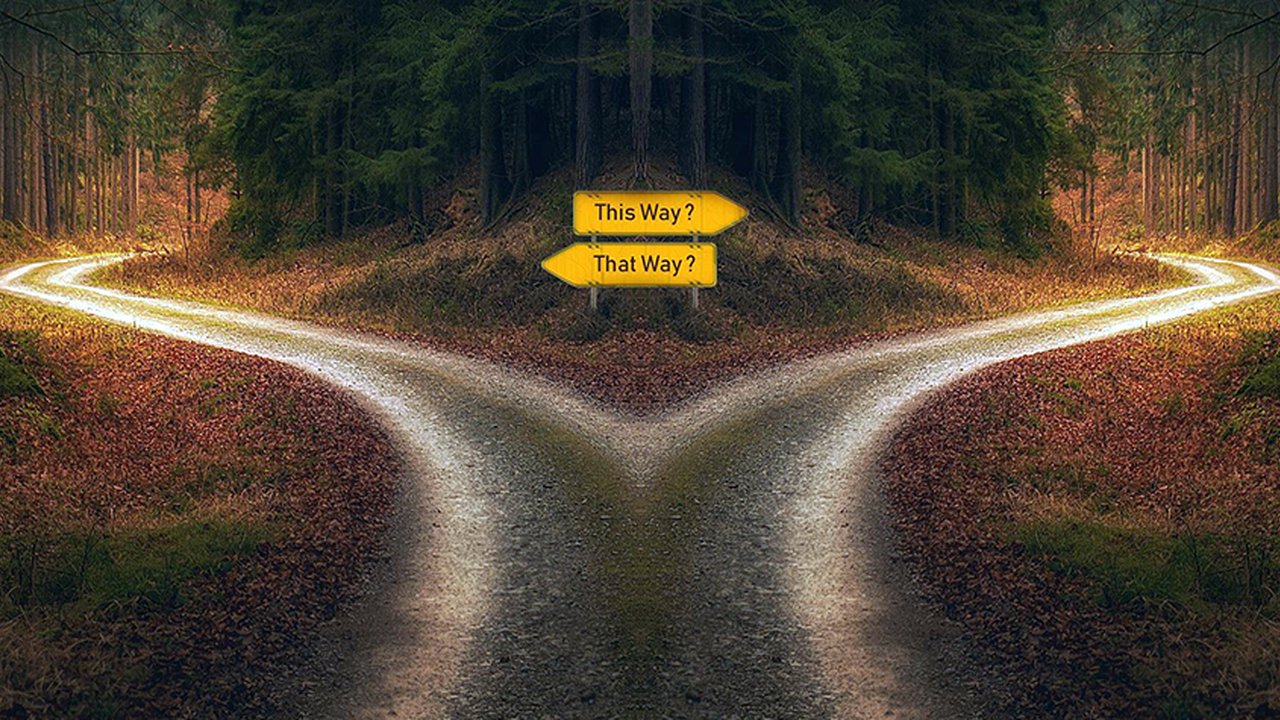 Not going to uni? What are the alternatives?
There are many options for students to move onto once they leave further education (FE).
A lot of our students consider university as their next step and during their time at college our Careers & Welfare team will work with them to ensure they understand all the options available. 
But what are the options for those who decide not to go to university?
Here we look at some of the options available.
Employment
Some students decide to take the opportunity to enter the labour market, and this could be for any number of reasons. This works particularly well for those who are looking for careers in roles that may not require a higher-level qualification, or for those who want to start working in an entry level position and develop industry experience over time.
Understanding your local labour market (LMI) is essential to working out what opportunities there are in your area, where those jobs are, and what skills and qualifications employers are looking for. Knowing this, or at least knowing where to find this information, will give you a head start in finding your next job.
The Careers & Welfare team are here to help you understand how to navigate the labour market, to know where and how to search and find opportunities, and most importantly to help you understand your current skills and how these can apply to different careers in different industries. We can help you prepare for the world of work.
Volunteering / Gap Years
Finding voluntary work or taking a gap year is useful if you want to do something with your time while you continue to weigh up your options. Some students may still be unsure about what they want to move onto, so before making that decision it can be beneficial to do something productive with your time. This is also a great option for those who have little work experience and want to develop their in-work skills.
Volunteering can help to enhance your CV for employers, you can use it to gain work experience related to what you want to do in the future and enhance future applications for jobs or university. You need to be clear on why you want to take a gap year, and what you want to achieve from it. You need to plan and set yourself goals to achieve, otherwise you could end up wasting the year.
There are lots of organisations and sites you can use to search for opportunities. Do-it.life is great for searching for opportunities in your area. Manchester Community Central has lots of useful information on volunteering and you can register for opportunities. Also, GOV.UK (Volunteer - GOV.UK has useful information and links to other organisations where you can search for opportunities.
Traineeships
Traineeships are a programme offering a quality work placement with the opportunity to gain some qualifications. They are aimed at 16–24-year-olds who do not hold a level 3 qualification and give them the chance to gain some valuable work experience and improve English and maths skills where necessary to boost their career potential. 
Youth Employment UK have some really good information on what a traineeship is, and where and how to apply.
The GOV.UK Traineeships website has a full list of employers offering traineeships and you can also use their Find a Traineeship (Find a traineeship - GOV.UK service to find local opportunities.
Apprenticeships
Apprenticeships are a job where you earn a salary whilst working towards your qualification. You apply for these opportunities like you would apply for a regular job. An employer will take you through their recruitment process which could involve an application, interview or possibly an assessment centre.
Apprenticeships are available from Level 2 to Level 7 and the length of time it can take to complete an apprenticeship varies depending on the level you are working towards and the employer. As a guide some level 3 apprenticeships can last 18-24 months, whereas a level 6 (degree) apprenticeship could last 5 to 6 years. This is quite a commitment, so you need to be sure that the career you are pursuing is the right one for you.
You can do an apprenticeship in almost any industry and available opportunities depend on what's offered in your local area. Total People are an apprenticeship provider that The Manchester College works closely with, and they offer a range of apprenticeship opportunities. Some additional good starting points are the Find an Apprenticeship and Amazing Apprenticeships websites. 
Sponsored Degrees
Sponsored degrees generally combine full-time study, paid work experience and reduced tuition fees. Employers who offer sponsored degrees can have various names for their programmes such as school leaver programmes, sponsored degrees, or scholarship programmes so when looking at employer websites, make sure you research their careers section to find out if they offer these opportunities.
UCAS have a really good Complete Guide to Sponsored Degrees on their website which you can access, this details employers who offer sponsored degrees and useful information to think about when considering them. 
The best places to search for sponsored degrees are The Scholarship Hub, Not Going to Uni (Not Going To Uni: Apprenticeships & Work Experience in the UK) and Student Ladder.
College Higher Education
UK Colleges can offer a range of higher education qualifications like a traditional university. Colleges will also offer more technical and vocational higher-level qualifications such as Higher National Diplomas (HNDs) or foundation degrees. Students can then "top-up" that qualification to a full honour's degree. Colleges generally run their programmes in partnership with universities. 
Some of the benefits for studying at a college may include lower tuition fees, smaller class sizes, more contact hours with tutors, can be closer to home reducing travel expenses and can offer flexible study options such as part-time courses. Check out our own UCEN Manchester to see what we can offer you.
College Courses
Continuing to study in further education at college may be the best option for you. Aside from qualifications such as A Levels, T Levels or BTEC's as an adult learner you can also study professional qualifications. These are courses linked to a specific profession and offer an alternative route in. They are industry recognised and accredited qualifications and can often be studied either full-time or part-time.
Our own Manchester College offer these courses in a range of subjects from accounting to counselling, trade union to leadership and management. Check out our website to find out more.
Distance / Online Learning
Distance learning is an alternative way of studying a degree and generally offers more flexibility as you would complete the course in your own time. The Open University is the most well-known distance learning provider for degree courses, but other universities may also offer distance / online courses so it is worth researching.
You can find an entire section on the UCAS website dedicated to distance / online learning, which goes into detail on what it is, and the pros and cons to studying in this way. There are a lot of factors to considering this as an option. Although they offer more flexibility, you need to consider the financing and commitment that is required to undertake this type of learning.
As with anything, there are pros and cons to each option, so it is essential you research all your options and are confident in any decision you make. This is your career, and you need to take ownership of it.
Follow the Careers & Welfare team on LinkedIn or Twitter @CareersTMC. Or you can book an appointment to speak to one of our advisers either on campus or by telephone. We are here to help you find your future and start your journey to an amazing career!