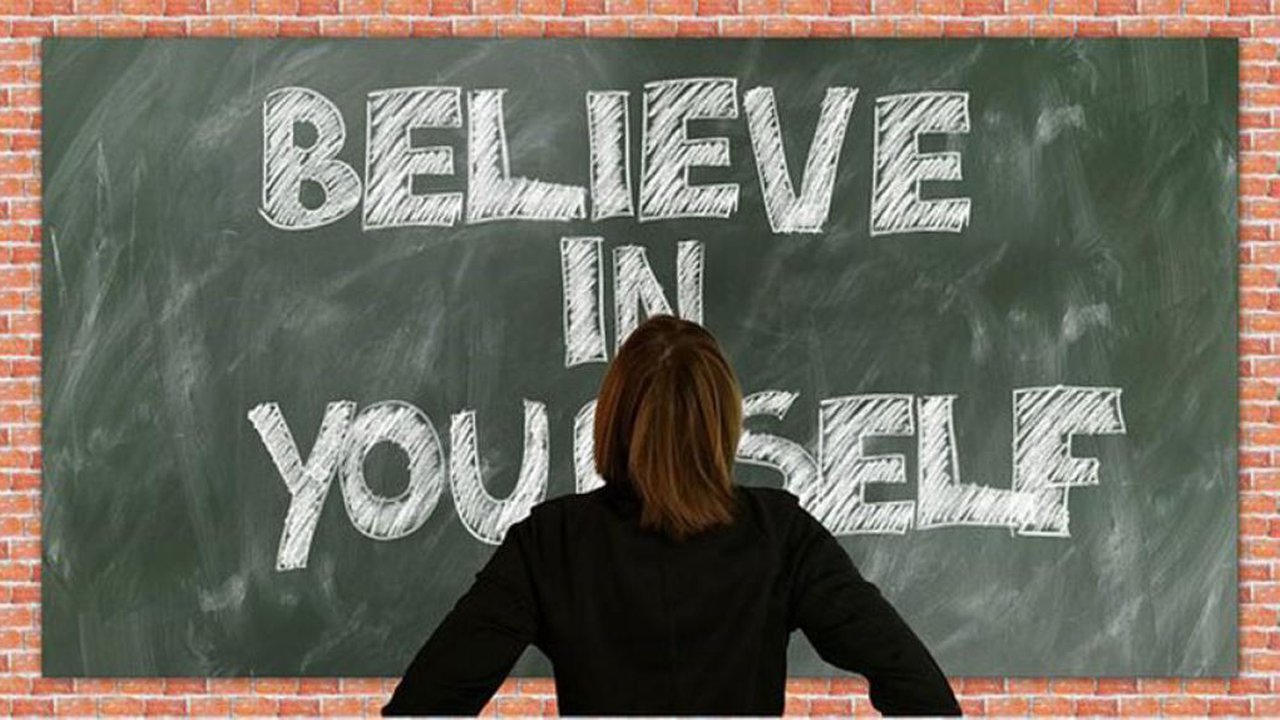 Self-confidence: 7 ways to build and maintain it
Applying for work can sometimes be a long, drawn-out process. You might start out optimistically but if your applications are repeatedly turned down or you're not successful at interview, your self-confidence may start to suffer.
You'll therefore need to arm yourself with plenty of self-belief along the way. Don't worry if you don't feel very confident yet; this is something that can be learned and developed over time. Here are 7 top tips to help you:
1. Keep calm and carry on
It might sound very simple but getting into the habit of taking deep breaths in stressful situations like job interviews really does calm you down.
Tell yourself you're inhaling confidence and exhaling negativity which each deep breath you take. If you haven't heard of Mindfulness, have a look at this online. Mindfulness is a really good way to focus on the moment and can stop your mind from wandering and over-thinking things. 
2. Keep learning
Take your power back by finding out as much about the company you are applying to, their industry and their main competitors as you can. Keep your knowledge up to date by reading and attending related events.
If you're armed with plenty of knowledge, you'll naturally feel more confident.
3. Positive thinking
After a job interview, focus on what went well and praise yourself, instead of focusing on what didn't go so well and obsessing about that. Use positive self-talk such as "I found one or two questions difficult to answer, but I handled most of the interview really well and I am proud of myself."
Reflect on your experiences, decide what could be improved and get to work on the solution, rather than dwelling on the problem. For example, if you have a skills gap, research an online course you could do or see if you can do some work experience to help build your CV. 
4. Confident body language
You only get one chance to make a first impression so make sure you give a firm hand shake and make eye contact the first time you meet an interviewer or businessperson.
Chances are that if you smile (even if you don't want to), you will start to feel a little happier. There's a lot to be said for "fake it till you make it", so adopt a confident posture during interview; sit up straight, make eye contact, don't fidget and you'll automatically start to feel more confident!
5. Know yourself
Have a clear understanding of your strengths and weaknesses. Use a skills scan to reflect on these or ask a tutor or mentor about what they see as your strong and weak points. You'll come across as a real person at interview if you're clear about what makes you unique.
Remember: There's a difference between being confident and being arrogant though; confident people are realistic about their abilities, whereas arrogant people brag and boast about them.
6. Find a mentor 
Talking through your confidence issues and getting help and advice from another professional is extremely valuable. Check out my previous blog post, "Partnerships That Work", for help with this.
7. Dress for success
I once heard a famous person say "People hear what they see" – a reminder that how you look can influence what others think about you. Investing in some smart clothes for interview is wise – it will help you look and feel more professional.  
Maintaining and building your self-confidence isn't just a part of employability; it will also have a positive effect on your personal life. As the coach Dorothy M. Neddermeyer said:  "Life is ten percent what you experience and ninety percent how you respond to it."