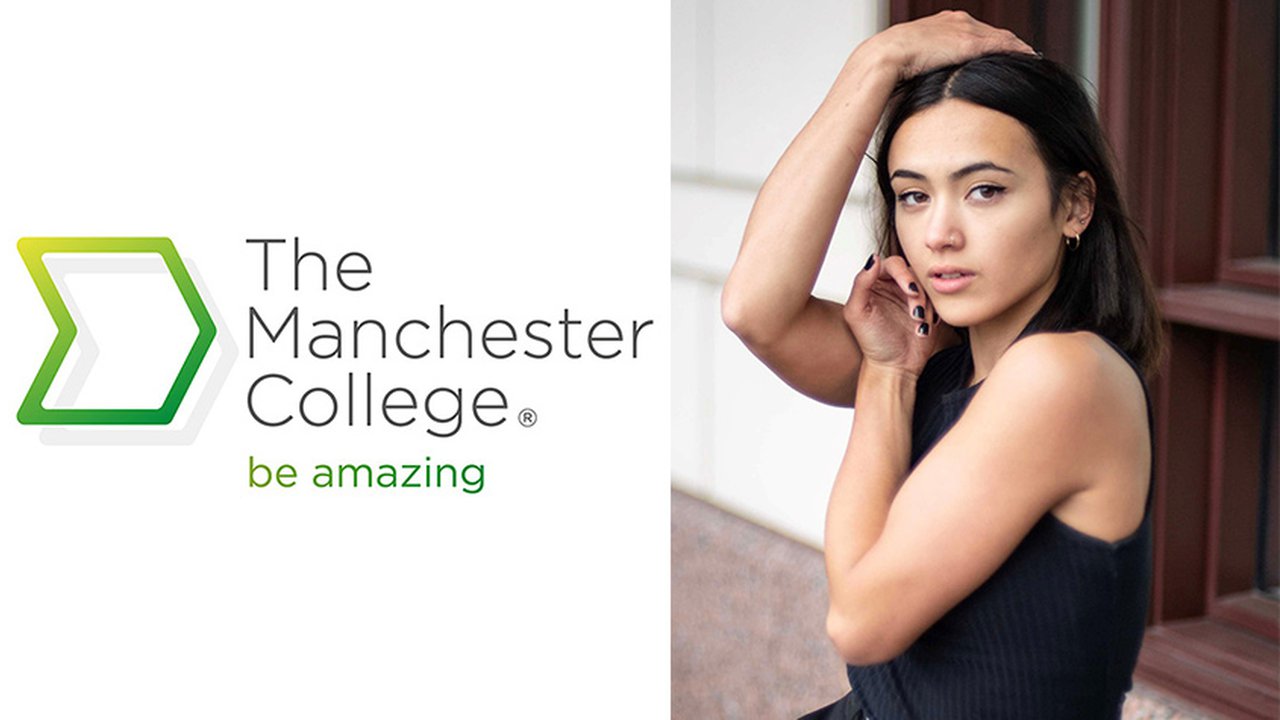 Alex dances her way to the top
Work experience while at The Manchester College led to her first professional dancing job.
A former Dance student has joined a top dance company after first meeting them during her time at The Manchester College.
Alex De La Bastide was introduced to Motionhouse via a College workshop and used the opportunity to secure a week-long work placement.
She was then offered a job at Motionhouse after she graduated from her Level 3 Dance course at The Manchester College. However, she decided to continue her education and accepted a place at the prestigious Rambert School of Ballet and Contemporary Dance after a successful audition aged just 17.
But good things come to those who wait and after graduating from Rambert School this year, Alex has now joined Motionhouse as a full-time dancer.
We spoke to the 20-year-old about her journey, her time at The Manchester College and how it feels to finally join Motionhouse.
 
What was your work experience at Motionhouse like while you were at The Manchester College?
At TMC, we had a great range of guest dance artists invited in to teach us workshops. Junior, the rehearsal director of Motionhouse, taught us a workshop College. From there, Junior and I had a chat about coming to the company for a week-long work placement. Having Motionhouse come into TMC snowballed my career with them - it led me to attend Motionhouse's CPD course and workshops which, in return, kept me in contact with them and eventually aided me to join the company. 
 
How does it feel to have now joined Motionhouse full-time?
I have always enjoyed Motionhouse's work and the training that they do. It's very strange to have joined the company now and to be a professional dancer, doing this as my job! It feels like I'm having too much fun to be able to call it work! But I feel extremely comfortable at Motionhouse having had a prior connection to them thanks to TMC and Charlotte Swindells, our Departmental Team Leader at College.   
 
Why did you choose to attend Rambert School rather than join Motionhouse earlier after you left College?
As a young dancer, I was happy with my progression into contemporary dance at that age but I knew that I had my weaknesses. I believed that my technique, especially in ballet, was lacking and my goal was to not run away from that but instead work on enhancing every part of me to become more of a versatile dancer. Therefore, I had the aspiration to join Rambert School to allow myself to be the best version of myself before beginning any sort of work. 
Tell us about the projects/shows you're working on with Motionhouse and where we might be able to see you perform.
I have currently been with the company for six weeks. We began by learning Captive, one of their outdoor shows, and have already performed it six times! We've performed Captive in London and have more dates in August. For more information on our tour dates, it is best to visit the Motionhouse website.
 
What made you choose The Manchester College as your place of study?
Originally, I had planned to study A-Levels. However, after six weeks I found that I would rather study dance as one subject and focus on enhancing myself, as I knew that dance was the career pathway I wanted to take.
I heard of The Manchester College through my friend and got into contact with the College to join after the first half term. The College was great with the transfer and made me feel very welcome. I'm very happy with the choice I made to study at TMC and wouldn't have had the opportunities, especially with Motionhouse, if I hadn't joined. 
 
How did your tutors support you during your studies?
The tutors were extremely helpful! I really felt that everyone was treated equally, that the tutors had a great passion to teach every student and to help them progress into their careers, wherever that would take them. As I've said, we had great guests and a range of styles to learn from. I found it very beneficial to be studying ballet, contemporary, jazz and hip-hop/commercial - it has all aided me into becoming the dancer I am today. 
 
What was your favourite module or thing you've learnt while studying?
I very much enjoyed the hip-hop/commercial classes on the course. It was something I did when I was younger but hadn't revisited in a while - so I found that I had a lot of fun with that and it took me away from technique in a positive way. As well as that, performing in the shows that TMC held was a memorable part of my time there. It was a great way to showcase everything we did and it made me feel more confident about performing. 
 
How did your time at The Manchester College prepare you for your career?
A big goal of mine as a dancer - and as I was training to be a professional dancer - was to be versatile. I think the main reason that TMC prepared me well for my career is because of the range of styles that they teach. Of course, not everyone wants to pursue a career in some styles, but I believe that every style of dance can benefit the style that you would like to pursue.
TMC reminded me of the things I had learnt when I was younger, that I had dropped when I started focusing on ballet and contemporary and have, therefore, made me more confident about every aspect of my abilities. As I have said before, TMC was the beginning of my connection with Motionhouse. The College have our career as their priority and allow us to have many opportunities where we can go further and establish connections for our future. 
 
Would you recommend The Manchester College to others, and why?
I would definitely recommend young people to attend The Manchester College. As I said, I began with A-Levels and found that it wasn't right for me. I believe a lot of young people feel they must achieve A-Levels but for me, I knew that this course was right and would benefit me more in the future.
Studying at The Manchester College allowed me to complete my degree at Rambert School and secure a job with Motionhouse Dance Circus straight out of training. It is a great College to enhance yourself into the dance artist you want to be as well as allowing you to explore different avenues of dance. 
You can find out more about The Manchester College's Centre of Excellence for Performing Arts and apply today.