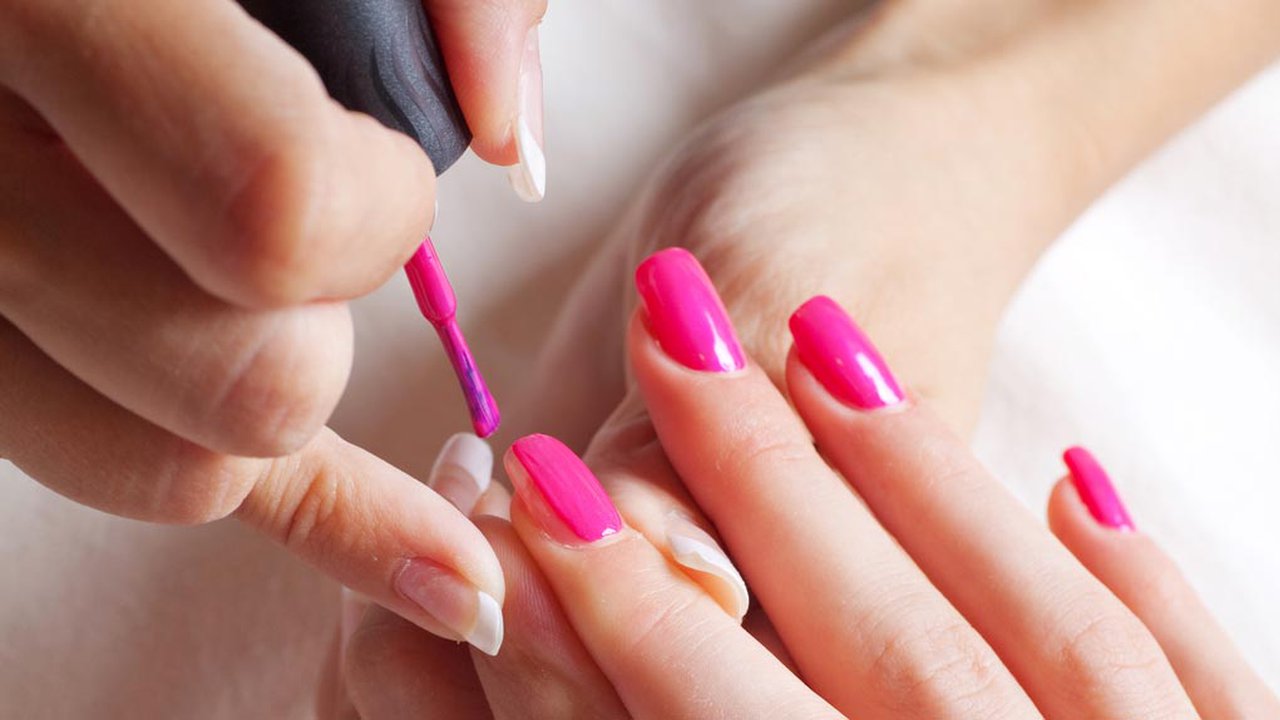 Beauty therapy student hopes to get Greater Manchester Skills competitions nailed
A multi-award winning beauty therapy student and her fellow classmates from The Manchester College get their chance to shine once again when they join more than 100 students from across the region to show off their skills in an annual competition.
Starting this Friday (March 24), through to the end of the month, the Greater Manchester Colleges Group (GMCG) is hosting the Greater Manchester Skills competition, where 10 further education (FE) colleges host an array of events across the city in a number of subject areas including Hair & Beauty, Sport, Hospitality, Art & Design and Engineering.
Amongst the competing students from The Manchester College is 43-year-old Laura Gibson, who has picked up a number of awards for her nail art.
Laura, from Poynton, Cheshire, has impressed judges and claimed first place finishes in the Association of Hairdressing and Therapists Awards (AHT) in both advanced nail art mirror image and creative nail competitions.
She has also recorded a commendable second place finish in the AHT North West regional finals for her nail art as well as being tipped for success at Beauty UK and World Skills UK later this year.
Laura, who was also shortlisted in The Manchester College's Student Excellence Awards last year, said: "I'm excited to be involved in this competition as it's all about the Greater Manchester region, which makes for a friendly rivalry between colleges in the area.
"It has been a great experience winning awards with AHT and I can't thank my nail tech tutors enough for the help and encouragement I've received. I really hope I can now make a success of my competition at Greater Manchester Skills."
Greater Manchester Skills will culminate in a showcase of the best of the area's Performing Arts and Music students, who will compete at The Manchester College's Shena Simon campus on Friday, March 31.
Heats will be held in the morning with the best acts going through to the final in the afternoon. The categories are musical theatre, acting, musical performance and dance. The College has the opportunity to host the Performing Arts competition as it won that event last year.
Competitions also take place at Tameside College (Engineering), Salford City College (Sport), Stockport College (Enterprise), Hopwood Hall College (Construction) and Oldham College (Uniformed Public Services).
Hospitality, Art & Design, Hair & Beauty and Digital & Media all take place at the 'Choices' Skills Show (March 29 and 30), at Event City Manchester.
Lisa O'Loughlin, Principal of The Manchester College, said: "It's always a delight to be involved in Greater Manchester Skills, which is a chance for our amazing students to really show off their abilities.
"Laura is just one shining example of the talent we have here at the College and we have a number of other excellent competitors who I'm sure will go far in these competitions throughout the week."
Greater Manchester Skills competitions have taken place for the last five years, with winners going through to represent the region at national level.
Other competing students from The Manchester College include (not an exhaustive list):
Electronics - Ayomide Ajadi, Mohammed Kekli
Brickwork - Daniel Klosowski, Arjun Swali, Michael Tailby, Zechariah McGarvey
Plastering - Thomas Corps, Tabiaja Singh, Ashley Robinson, Josh Cox
Carpentry and Joinery - Moyosore Onalaja, Zobaire Faizi, Luke Bennett
Plumbing - Luke Cope, Papa Thiam, Lukas Volveris
Painting and Decorating - Sheena Broughton, Alex Murphy, Jordan Baker, Nathan Ryder.