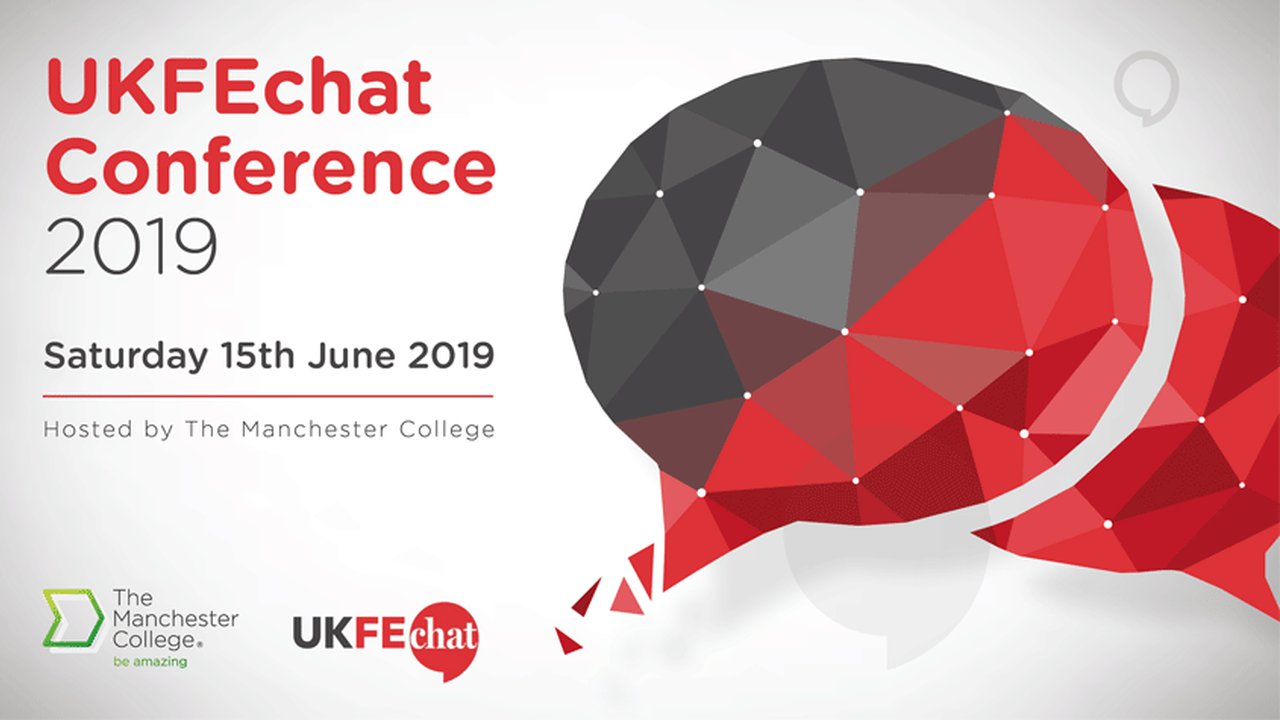 Book your place at this year's UKFE Chat Conference
Sign up to an exciting day exploring issues affecting the Further Education sector at the UKFE Chat Conference 2019, hosted by The Manchester College.
The full-day conference, on Saturday 15 June at our St John's Centre campus, is for people interested in all aspects of education with a particular focus on the FE sector, including colleges, work-based and adult education.
A whole host of leading industry speakers will be in attendance including:
Paul Joyce - Head of FE and Skills, Ofsted
Stephen Exley -  FE Editor, TES
David Hughes - CEO,  Association of Colleges
Lindsey Johnson - Vice Principal Curriculum and Support at The Manchester College.
The conference will include pedagogical discussion and workshops, as well as debate on bigger themes in FE. In addition, it will help attendees consider new ideas and provide practical tools for use, whether they are sector leaders, experienced teachers or brand new to the profession.
Alison Wolf, Professor of Public Sector Management at King's College London, said: "UKFE Chat has been the best thing to happen to the sector in a long while. Since discovering the community, I have used it to improve my own practice and knowledge.
To get the future right, we need a great deal of debate and discussion among people who know the sector. I'm hugely impressed by what the UKFE Chat community has managed to achieve.
The conference times are 9.30am to 5pm, tickets are priced £20 and lunch is included.
Find out more or sign up on our Events page. (event now ended)