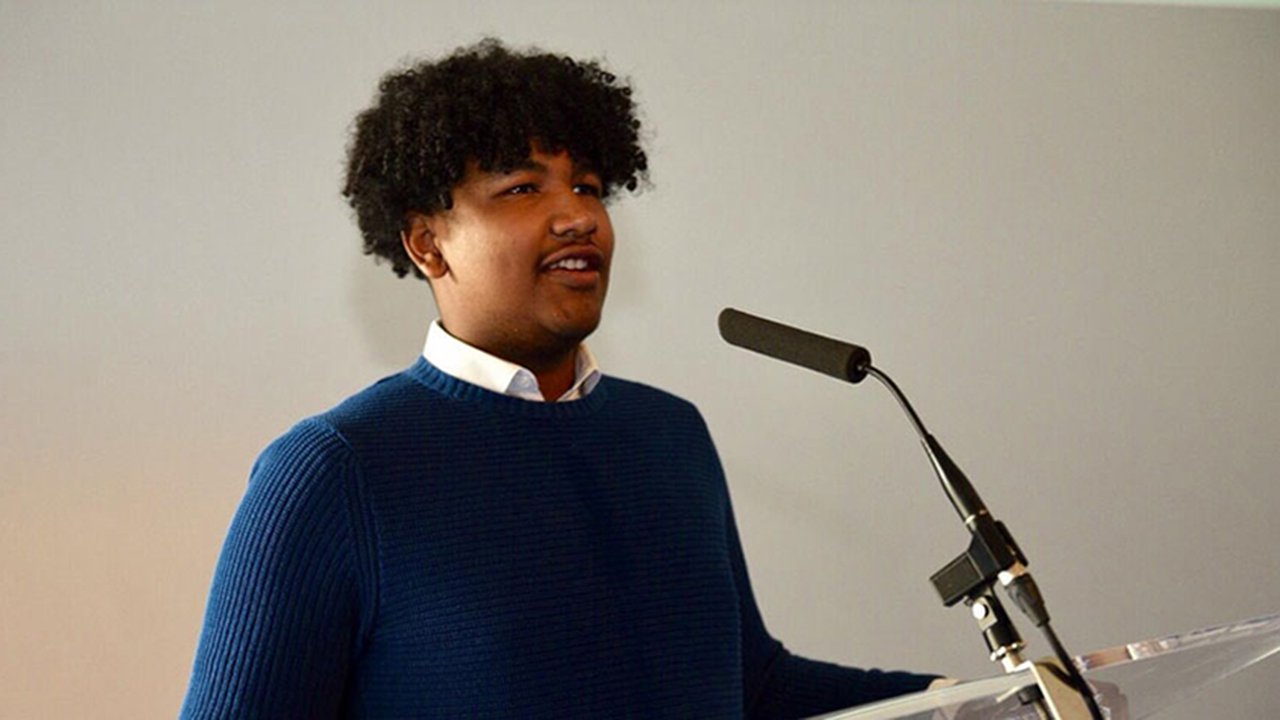 Bright star Business student finds his future
Level 3 Business student, Ruben Coehlo, played a key role in the launch event for the Manchester Mayor's work-shadowing initiative at the Bridgewater Hall, as part of the Greater Manchester Combined Authority's (GMCA) 'Meet Your Future' campaign.
'Meet Your Future' is Andy Burnham's flagship campaign and enables businesses from all 10 Greater Manchester boroughs to meet their potential future workforce through shadowing opportunities for young people.
Ruben had the role of event compere and was given the important task of presenting as part of his industry placement at GMCA, secured via The Manchester College's Careers and Employability team.
Ruben explained how he had been given a great mentor by the Greater Manchester Combined Authority and had been well prepared for his big moment.
Talking about the event, Ruben said: "It was great to meet with employers, and many congratulated me. I had an opportunity to network and I also spoke with the Mayor."
He added: "The placement with GMCA has helped me to understand what I like and what skills I have. I had initially wanted to go to University but am now thinking about an apprenticeship."
Ahead of the event, the Mayor shared his inspiration for the campaign. He said: "When I left university and started looking for a job in Greater Manchester I remember how hard it was to get some experience on my CV. I want every young person growing up in our city-region to have a chance to break into the industry of their choice and gain the confidence that can come from successful work shadowing."