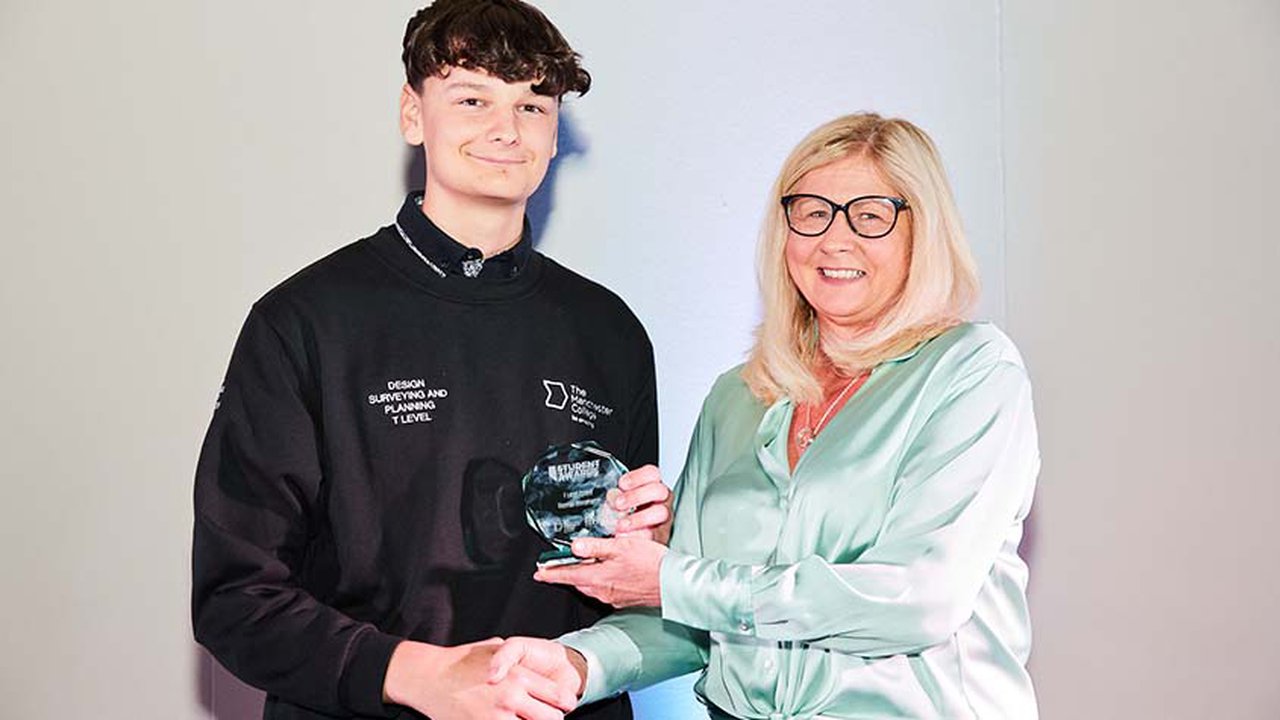 Celebrating one year of T Levels
T Level Transition Programme students received a special visit from the Department for Education on the same day The Manchester College held an end of year event for students studying the new technical qualification.
220 students on T Level and T Level Transition Programme courses at The Manchester College were invited to a celebratory event in the brand-new state-of-the-art sports facilities at the College's Openshaw Campus to conclude the first year of delivery for the further education provider.
Jump Start to T Levels students were also in attendance to get a feel for what they can expect on their T Level and T Level Transition Programme courses from September 2022.
With the end of the Summer Term in sight, the event was an opportunity for the College to say thanks to the students who have consistently received great feedback from the employer partners that co-develop and co-deliver their courses.
To kick the celebration off, Chris Wright, Assistant Principal - Industry Excellence and Business Intelligence, spoke about the praise students had received from employers, which placed a particular emphasis on employability and students representing the future of their workforces. 
Students enjoyed pizza before staff hosted a short presentation ceremony to award two Student of the Year prizes for each course, which were voted for by students and tutors.
Immediately after the event concluded, the Department for Education held a series of focus groups with T Level Transition Programme students to find out about their experiences and aspirations for their T Level studies.
Josephine Howarth, who leads the T Level Transition Programme Team at the Department for Education, said: "We're delighted to celebrate everything The Manchester College's T Level and T Level Transition Programme students have achieved this year.
"T Levels and T Level Transition Programmes offer high quality learning experiences that develop students' knowledge and build industry-relevant practical skills.  The courses are taught by passionate teaching professionals and offer industry placements with local employers.
"Students that take the jump to T Level are equipped with life skills that give them the best chance to succeed and ensure they're ready for their next step to skilled employment, training, further or higher education.  The qualification also has the potential to improve the future economic prospects of these young people!"
T Levels offer a high-quality technical alternative to A Levels, combining classroom theory, practical learning and an industry placement that allows students to build the knowledge and skills they need in a workplace environment.
Learn more about the wide range of courses available at The Manchester College, or take a look at our dedicated T Level page for more details.