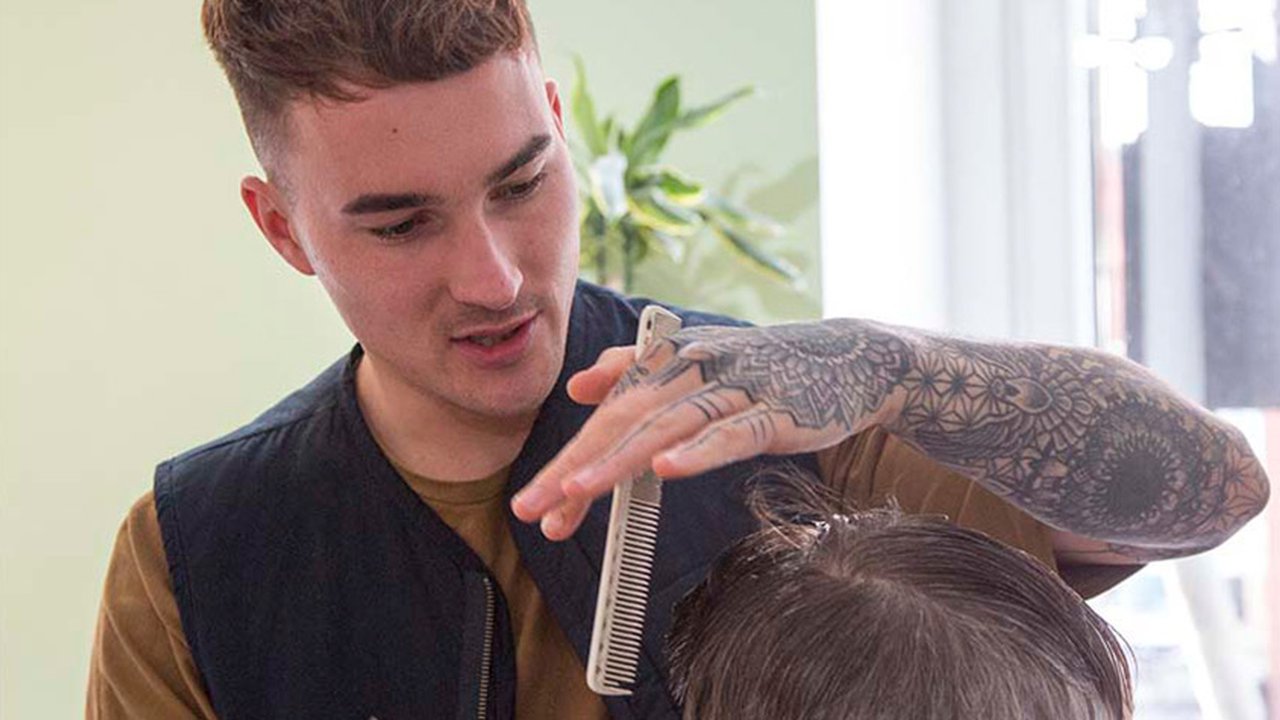 College develops partnership with top stylist to deliver new hairdressing qualification
Stylist Tom Burbridge is working with students and tutors on the NVQ Level 3 Barbering course to share his experience of barbering and traditional shaving techniques.
Based in the heart of Manchester's Northern Quarter, Tom's salon notjust has more of a studio feel than a barber shop feel. With resident DJ's, no signage and word of mouth recommendations, it offers a high standard of hair styling and shaving.
Tom brings his international experience into his work, having worked in Sydney and Amsterdam, and lived in with barbers from around the world during his travels while training. He has his own brand of hair products which are available exclusively online. His art background and use of different textures including chalk, pastel and acrylics inspire many of his products and hair styles.
Having taught private classes in Manchester introducing the barbering techniques he learnt whilst travelling, Tom was approached by the College to help deliver a new Level 3 Barbering qualification.  
Speaking about this new partnership Tom said, "It takes a lot of work to develop a salon and become an established stylist. I started teaching and sharing my experiences as a barber through Instagram.
"I wanted to be able to show the students what I've learnt from travelling. By sharing my skills and introducing them to the latest trends in barbering, I can inspire them to follow their dreams."
As well as teaching on the course, Tom is also offering a placement opportunity for a student to work alongside him in his salon. "Manchester offers a lot of diversity and learning opportunities for students" he said "they will be able to gain first-hand experience, trying out the techniques they have learnt in the classroom."
The new course is the first college–based professional Level 3 Barbering course in Manchester and is recognised by the British Barbering Association. The NVQ Level 3 Barbering course is available in Manchester exclusively through The Manchester College.