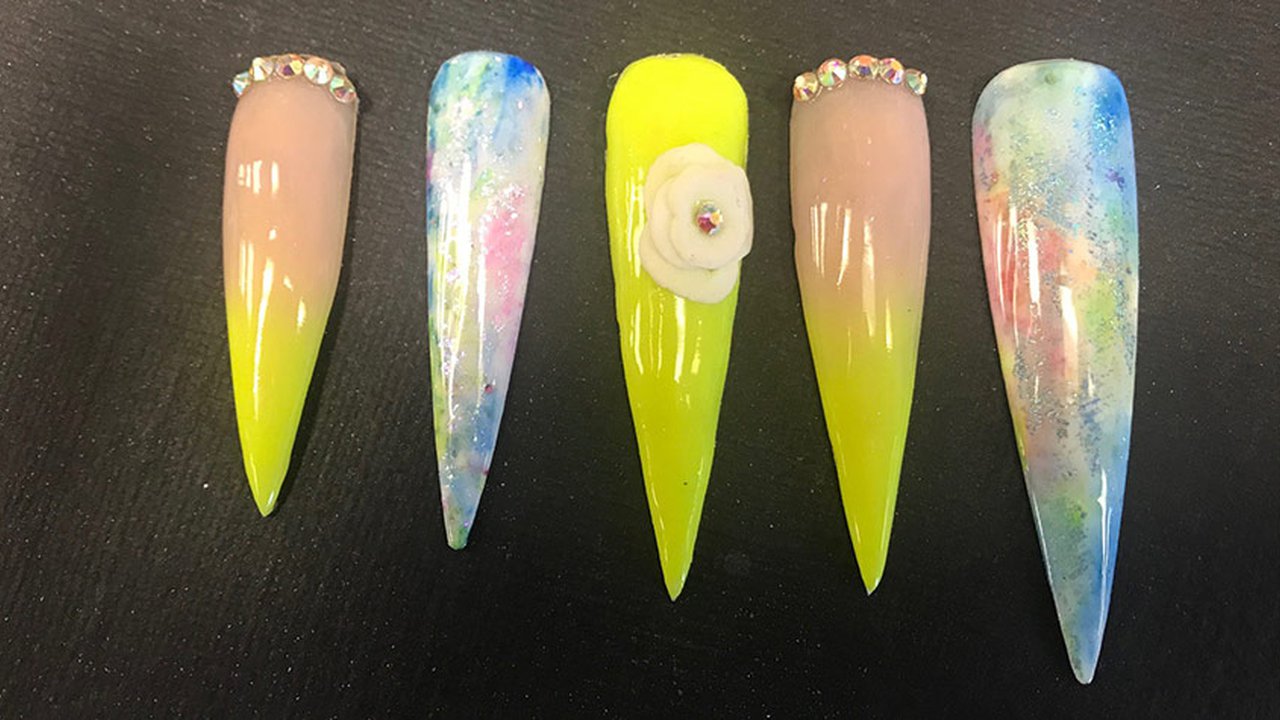 College students progress to second round of the WorldSkills UK Nail Technician competition
The annual contest is designed to promote standards and develop commercial and creative skills and techniques essential in the industry.
Four students from The Manchester College have progressed to the second round of the WorldSkills UK Nail Technician competition. 
Students Unita George, Ria Bacon, Rachelle Kelly and Danae Brown have sailed through the first stage after impressing judges their beautiful nail art designs. They sent images of one hand with a completed set of nails and five separate nail tips with a commercial nail art design, with the judges looking for structure, shape and a smooth finish. 
Rachelle Kelly, who's studying for her Level 3 Extended Diploma Nail Technologies, said:
For me personally, entering a competition has really taken me out of my comfort zone and has shown me I can challenge myself. It is amazing what the outcome can be once you start.
Under normal circumstances, having made it to the UK Qualifiers, the students would attend a live heat but due to Covid-19 restrictions, it's being held remotely for the first time.
During the second stage, they will submit a written task outlining their design ideas and inspiration. Then, they'll produce nail extensions with a salon nail art design, completed to any shape or length. Should they once again impress the judges, the students will go on to compete in the UK Finals. 
Danae Brown, who's also on the Level 3 Extended Diploma Nail Technologies course, added:
Competitions are great for challenging yourself and finding new techniques to bring your ideas to life. It's helped me to develop my skills and ideas, and is great way of having fun!
Tutor Helen Jones said: "The students have put a lot of effort into the WorldSkills competition and they're reaping the rewards. The deadline was during lockdown and luckily they had completed the work before college closed! They're now working hard on phase two of the competition and I wish them the best of luck in making it to the UK Finals."
Danae, Rachelle, Unita and Ria are all studying Level 2 or 3 Extended Diploma Nail Technologies at our Hair & Beauty Centre of Excellence.