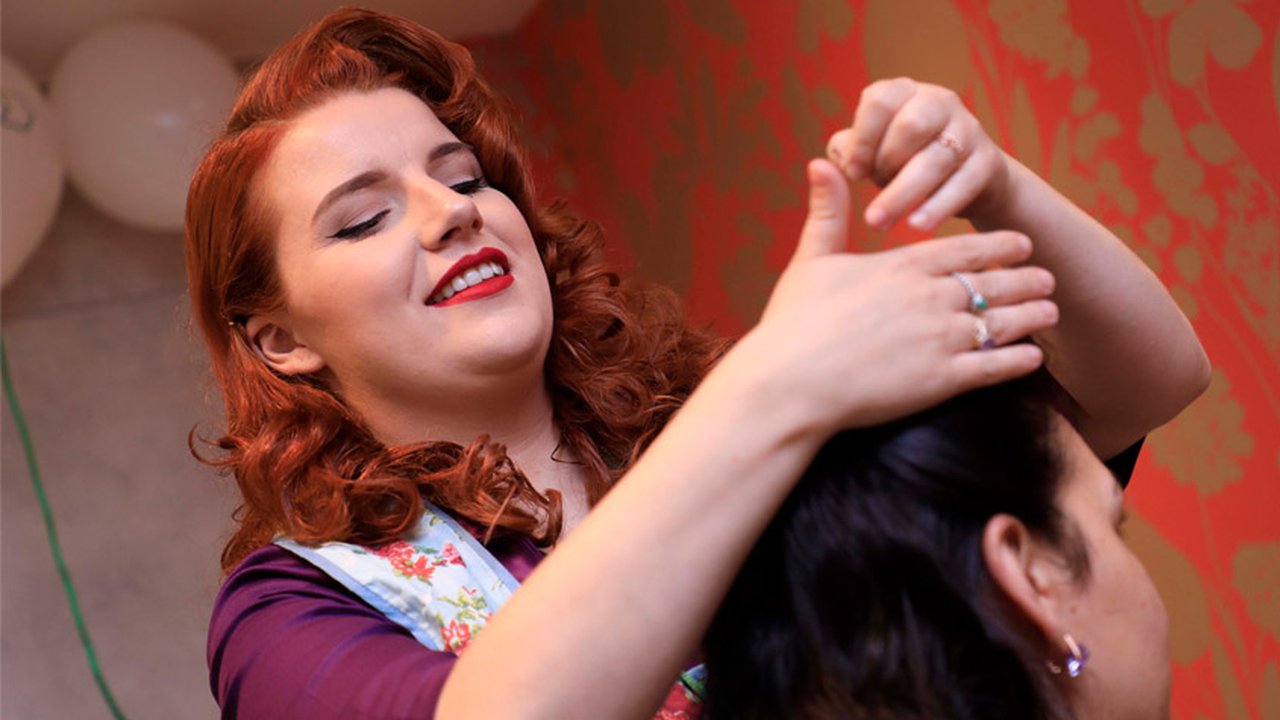 College teams delivering vital social care at Village 135
Colleagues and students from The Manchester College have celebrated the launch of the Village 135 project, a landmark extra care scheme for over-55s in Wythenshawe.
Wythenshawe Community Housing Group (WCHG) built the development to deliver extra care for residents, and approached us to work in the Village's restaurant, hair and beauty salon and spa bathroom. We then put together teams comprising students and colleagues.
The project has created 135 apartments, with 66 for affordable rent, 39 shared ownership and 30 for outright sale.
Our Principal, Lisa O'Loughlin, was present at the event, while Coronation Street star Sue Cleaver, who plays Eileen Grimshaw in the popular soap, also took a break from the cobbles to be there, along with a number of VIP guests.
Lisa said: "Since our Wythenshawe Campus first opened in 2010, we have offered a wide range of courses for school leavers and adults.
We are always pleased to support our neighbours and Wythenshawe Community Housing Group's Village 135 is a landmark development – delivering extra care support for the over 55s  - in the heart of the community.
We are the sole provider of catering at Village 135. The restaurant is based in the Community Hub area, which is the focal point for residents and people from across Wythenshawe. Health and wellbeing are also driving forces behind the scheme, and the salon is integral to achieving those objectives.
Lisa added: "We need to train people to help to meet the challenges now and in the future to deliver the high quality social care system we all want and deserve. I'm delighted we have been able to put together a team, made up of colleagues and students, who will deliver the Village's Bistro restaurant, spa-bathroom and hair and beauty salon.
"The students involved in this project will benefit from a guaranteed timetable of work experience. This is vital to their development, boosts their confidence, and makes them a significantly more desirable candidate in the eyes of future employers."
Elizabeth Peters, our Assistant Principal in Service and Retail Industries, said the team was delighted to have the opportunity to make a positive impact on people's lives.
She added: "We are so motivated by the feeling of making a difference to Village 135 residents and people in the community, and for the students in the team, it is the ideal chance to gain experience of a busy work environment."