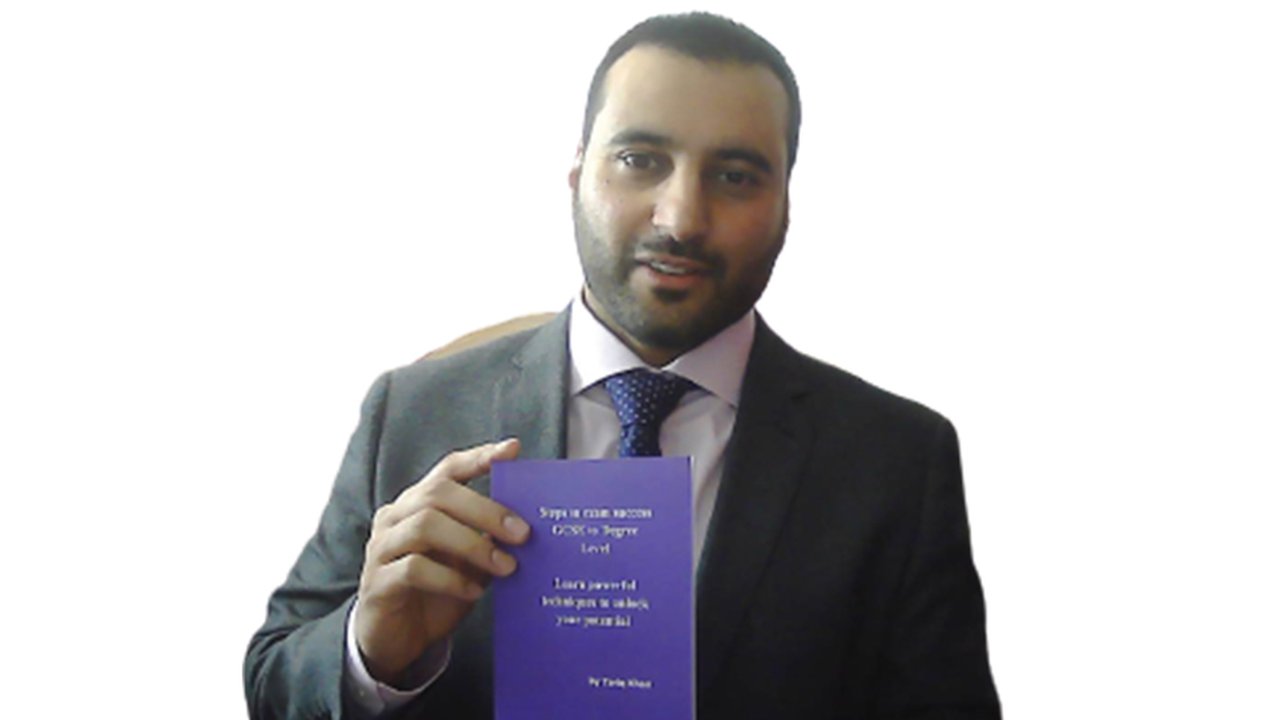 College tutor's second revision guide in the works after publishing success
The follow up to 'Steps to Exam Success' will be a more in-depth look at the psychology of revision. 
A tutor at The Manchester College is already working on his second revision guide, after the success of his first which was published last year.
 'Steps to Exam Success', by ESOL tutor Tariq Khan is aimed at students who are experiencing difficulties studying and revising for their exams, and is applicable for everyone from GCSE to degree level.
After teaching revision sessions for many years, it was a chance encounter with a student that led to Tariq putting his methods and ideas into a book.
He said: "I used to do revision lessons and would give the students key points they needed to revise, because I thought revision was something never really taught in schools and colleges.
"I met a student a few years ago and I gave her a revision guide handout I'd made for one of my lessons. She wasn't one of my students but I saw her again and she told me she got a B on her mock exam after following the steps. I thought that was quite powerful, just from reading the handout and implementing the methods. That was when I first thought about putting it into a book.
I told my friend about it and he said I needed to write a few chapters. I ended up writing ten chapters and got it published.
Now, Tariq is working on a follow-up book to delve further into the psychology of revision and how to deal with some of the distractions that modern life presents.
"I think too much technology isn't good, so I think it's about finding a balance and using it wisely," Tariq says. "With the way teaching is going, I think there's an expectation that education has to be entertaining and I think that's quite dangerous. Sometimes, you just have to roll your sleeves up and get on with it, even if it's hard."
You can purchase 'Steps to Exam Success' or contact Tariq to discuss further at tkhan@tmc.ac.uk.