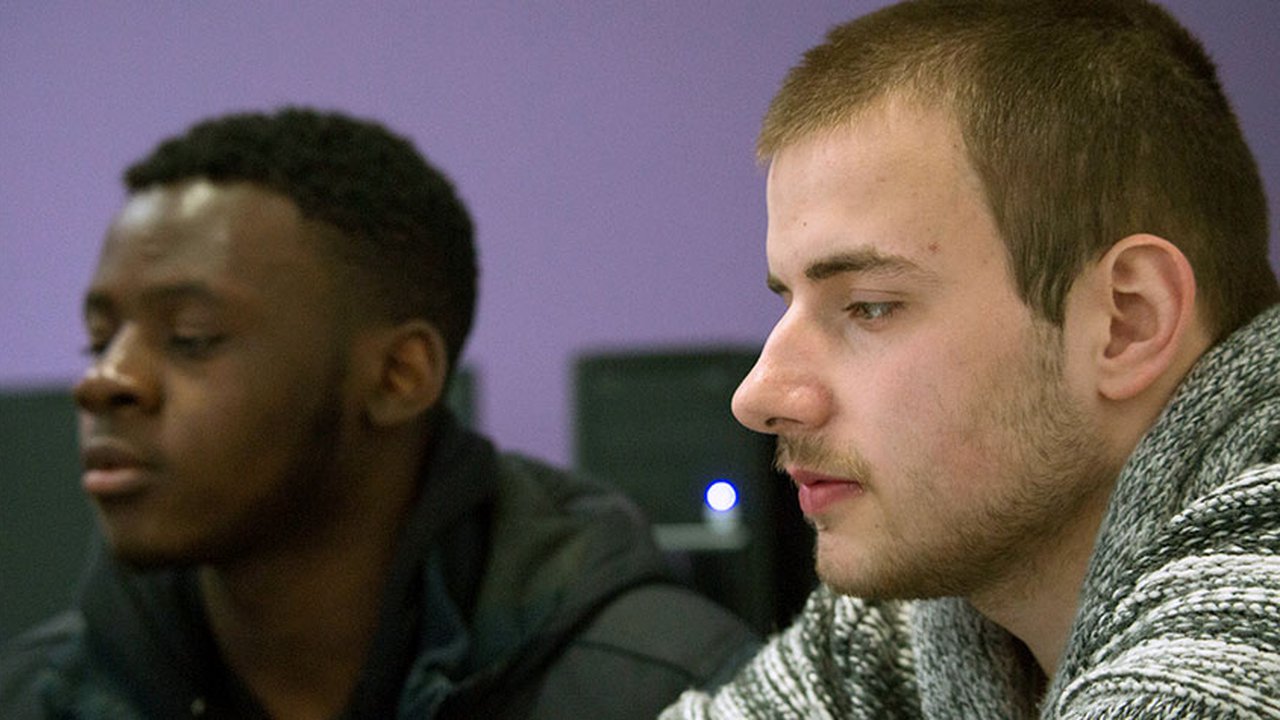 Computing, IT and business students enjoy first conference
Students at The Manchester College have enjoyed their first Computing, IT and Business Student Conference. Students had the opportunity to attend the professional-style conference at our Openshaw Campus.
180 excited 16-18 year old students arrived dressed in business wear for the conference and registered for a range of seminars and workshops.
Keynote speakers included social media experts Alex Mellor and Ash Jones, co-founders of Socialchain, and Javier Rubio, global e – commerce manager at Fanatics. These three entrepreneurs are graduates of our business degrees at The Manchester College. They were joined by our HR director and marketing manager, who talked about their own industries.
Three of the entrepreneurs were graduates of our business degrees
HE tutors Dawn Bradbury and Adam Connell led an entrepreneurial workshop, where students created video pitches for a reality TV show to be judged by representatives from the BBC. Dijonn Taylor from Savvyguest and Karen Kawadza of Eminent Youth Journal inspired our students with sessions on launching a business.
The students had a fantastic day, getting an insight into some of the challenges and workings of global organisations and seeing for themselves how successful our graduates can be. The next conference is planned for October.