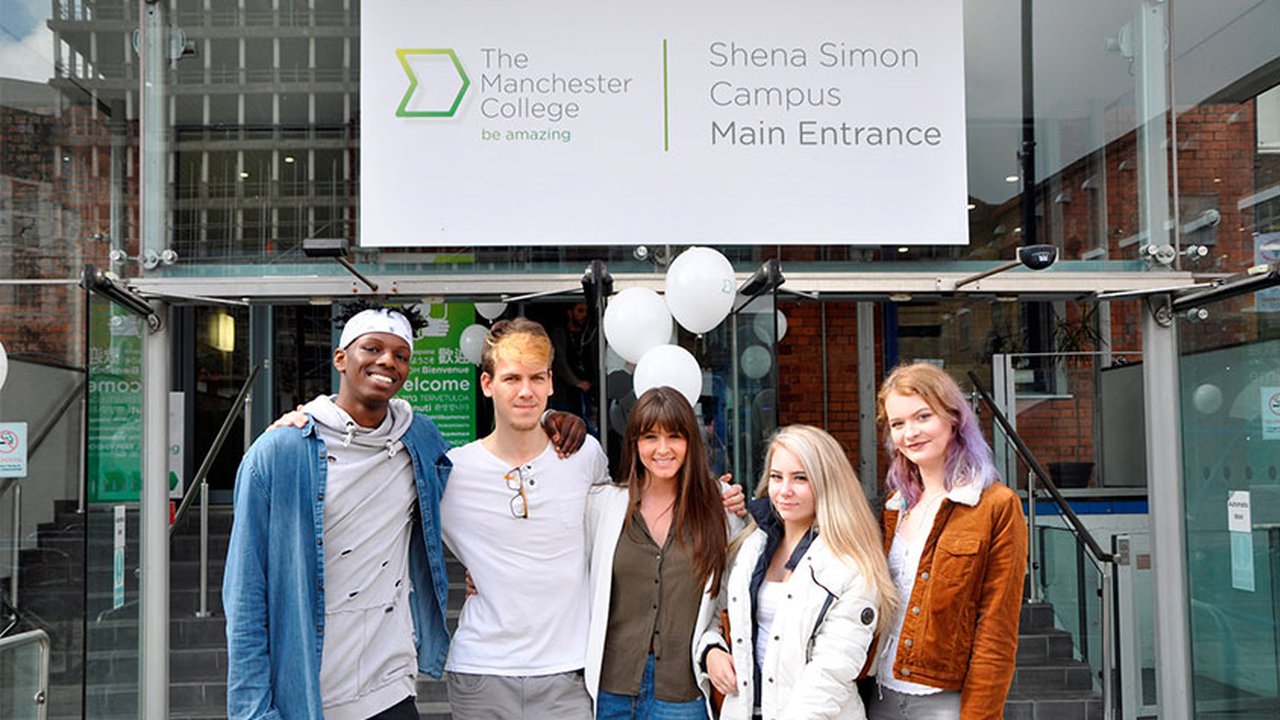 Coronation Street star Brooke Vincent returns to The Manchester College to meet students receiving their A-Level results
A-Level students collecting their results from The Manchester College were greeted by alumnus and Coronation Street star Brooke Vincent.
The Performing Arts graduate, who plays Sophie Webster in the long-running ITV soap, spoke to students to find out about their plans for the future.
For the second year running more students at The Manchester College are going into further study or work than any other institution in Greater Manchester.
Thousands of students at the institution – one of the largest further education colleges in Europe – are now ready to take the next step on their journey.
Brooke said: "It's been great to come back to The Manchester College and meet talented students who are about to start the next chapter of their lives.
It's so important to have qualifications to support you in your career, which is why I'm proud to have studied at The Manchester College.
"I remember how stressful these results days can be, but it's brilliant to see these students reaping the rewards of all their hard work.
"I heard some really inspiring stories about what they wanted from their careers and I wish them all the luck in the world."
A-Level students have recorded a pass rate of above 95% for grades A-E – the fifth year in a row they have achieved this feat – and managed a perfect 100% overall pass rate in 18 of the College's subject areas.
The College, which offers various levels of study on campuses right across the city, has also seen its most significant improvement yet for those achieving grades A*-B.
Lisa O'Loughlin, Principal of The Manchester College, said: "This year's A-Level students have performed incredibly well, especially with the challenge of the new grading system for their exams.
"The staff of The Manchester College are immensely proud of the efforts of our students and we are here to support both those who did and didn't get the grades they were hoping for.
"We were also delighted to welcome Brooke Vincent back to the College. She's a great example of a student who has made a successful career from the vocational qualification she obtained with us."