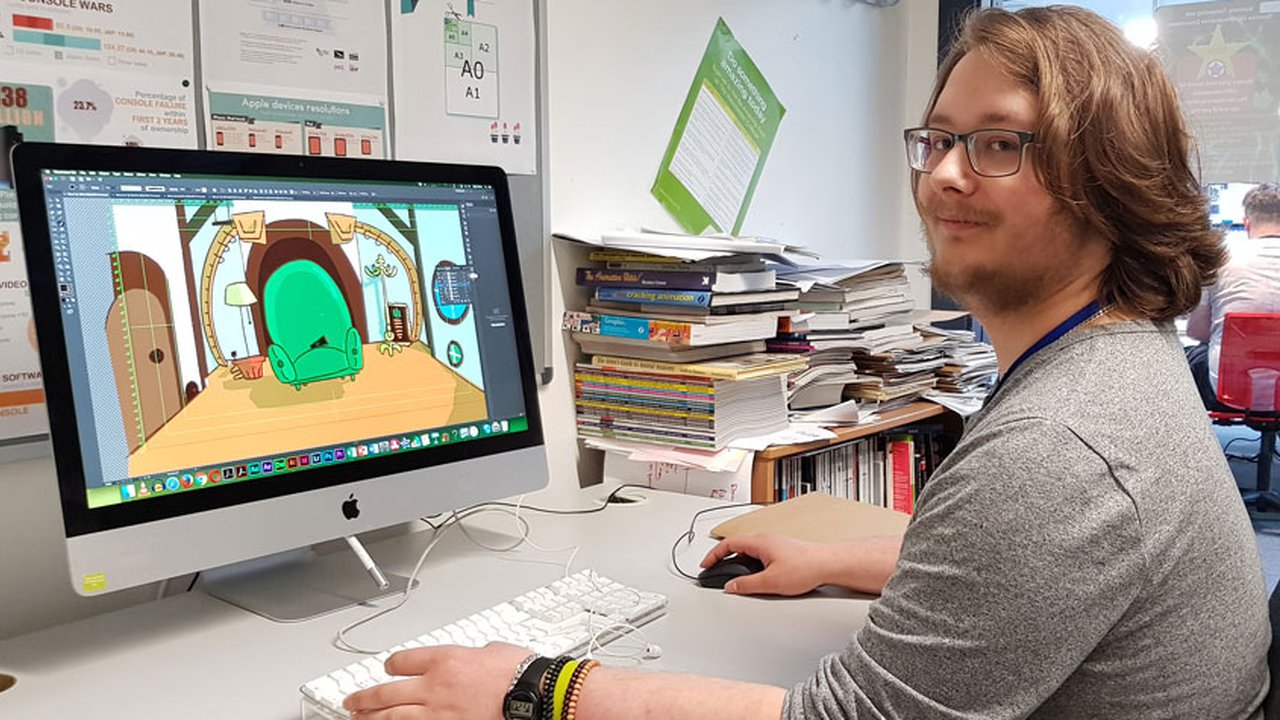 Creative Media student Sebastian bags freelance animation work while studying
One of The Manchester College's Level 3 Creative Media students produced an impressive animation for local charity Macc.
Sebastian Kaczmarczyk was commissioned to produce an animation that brought the charity's Spirit of Manchester business initiative to life. His finished work will be showcased at the initiative's networking event in June 2018.
Aneeqa Javed, from Macc's Digital Marketing team, said: "It was a pleasure working with Seb and we loved the final result. His creative side really shone and what he made was exactly what we were looking for in terms of the messages we wanted to get out and the audience it was aimed at.
"The experience of having a student create something for us has definitely been a positive one and we would genuinely welcome the opportunity to work with and involve other creative students from the College in the future."
Sebastian's 50-second animation had to convey a set of messages and information about the Spirit of Manchester business initiative in an engaging way.
He said: "I really like that people appreciate what I've done and it's made me feel more confident in myself and my work. I'm not planning to go to university, so I wanted to build my portfolio of real work with projects like this and working with Macc was a great chance to do this."
Find out more about the College's Creative Media courses.