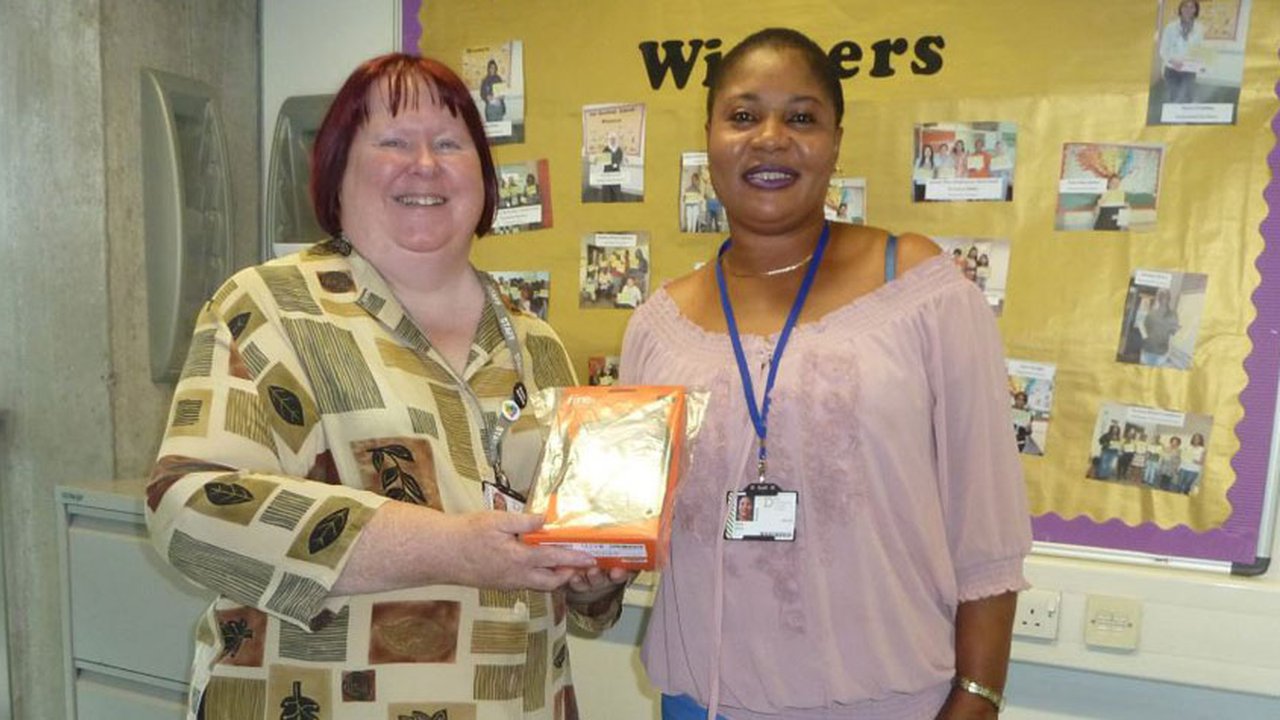 Fiction fans secure national reading challenge win
Eager readers at The Manchester College have helped the college take top spot in a national reading challenge.
The Manchester College received the only Platinum Award in this year's 2017/18 Reading Ahead challenge and secured pole position out of more than 60 organisations.
A total of 568 students across the college signed up to the challenge which asks participants to read six books of their choice and fill out a reading diary. Once complete, students receive a certificate and the chance to enter a prize draw to win an e-reader, which this year went to student Esther Olayoe from Harpurhey Campus.
Jenny Officer, Library Reading Challenge coordinator, said:  "I would like to say congratulations and an enormous thank you to everybody who has been involved in this 2017/18 Reading Ahead challenge.
"By patiently explaining the concept of the challenge to the staff and students, the FE library staff have encouraged people to join up to this scheme and have helped the College gain a prestigious platinum award, coming first place out of more than 60 other organizations.
I truly appreciate the time invested in helping those who at times struggle with their reading abilities."
This year's Reading Ahead 2018/19 has now begun and students can sign up by speaking to library staff at any College campus.
Picture shows student Esther Olayoe (right), from Harpurhey Campus, receiving her Reading Challenge prize from Lindsay Wallace, Head of Libraries and Learning Resources.