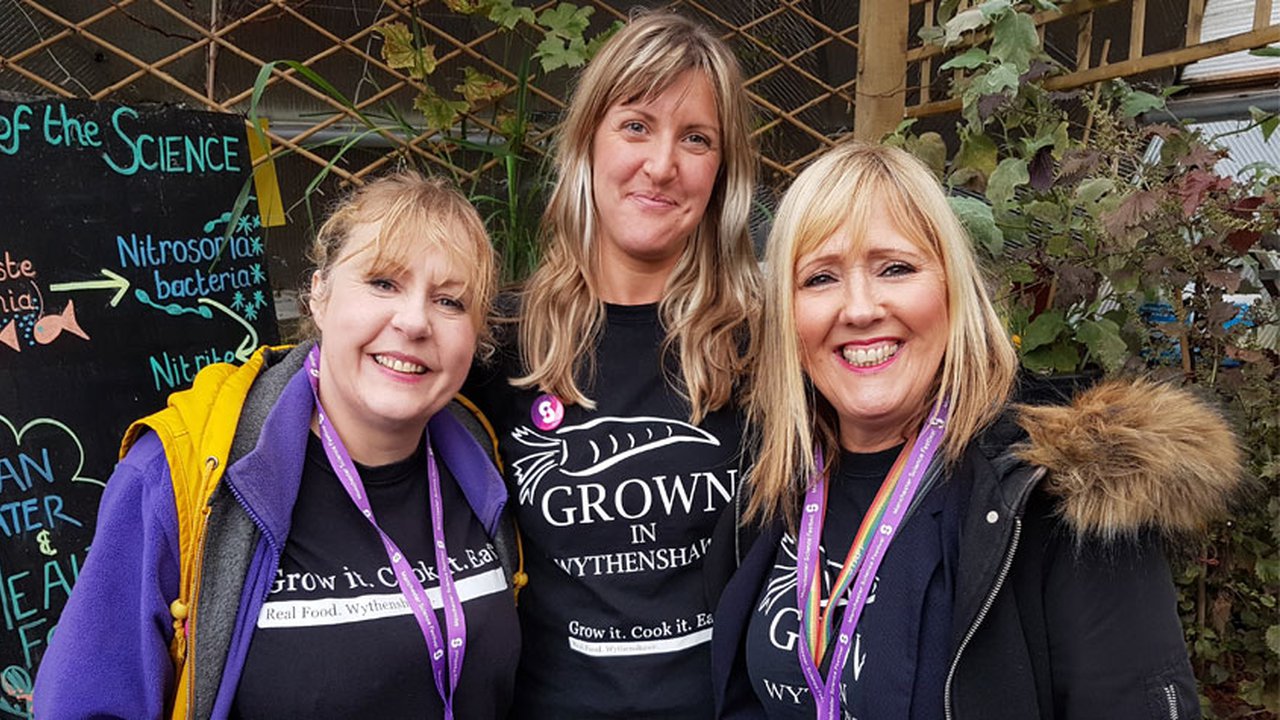 Fish poo and fascinating facts at The Manchester College
Fish poo and pickled vegetables were hot topics at the Geodome, located at The Manchester College, during Manchester Science Festival.
Real Food Wythenshawe, who run the Geodome, invited visitors to a series of workshops including an explanation of aquaponics, a process which uses water filled with fish poo to grow food.
Visitors took a tour of the dome, which was constructed by College students and is located at Wythenshawe campus, explored the grounds where food is grown, and took part in a vegetable pickling session.
The workshops were held as part of the annual Manchester Science Festival, which is run by the Museum of Science and Industry and sees partners hold activities and events across the city and Greater Manchester region.
Picture shows (L-R) Kay Bamford, Rachel Harding and Jacqueline Naraynsingh from Real Food Wythenshawe.
Find out more about the wide range of courses and subject areas at The Manchester College.