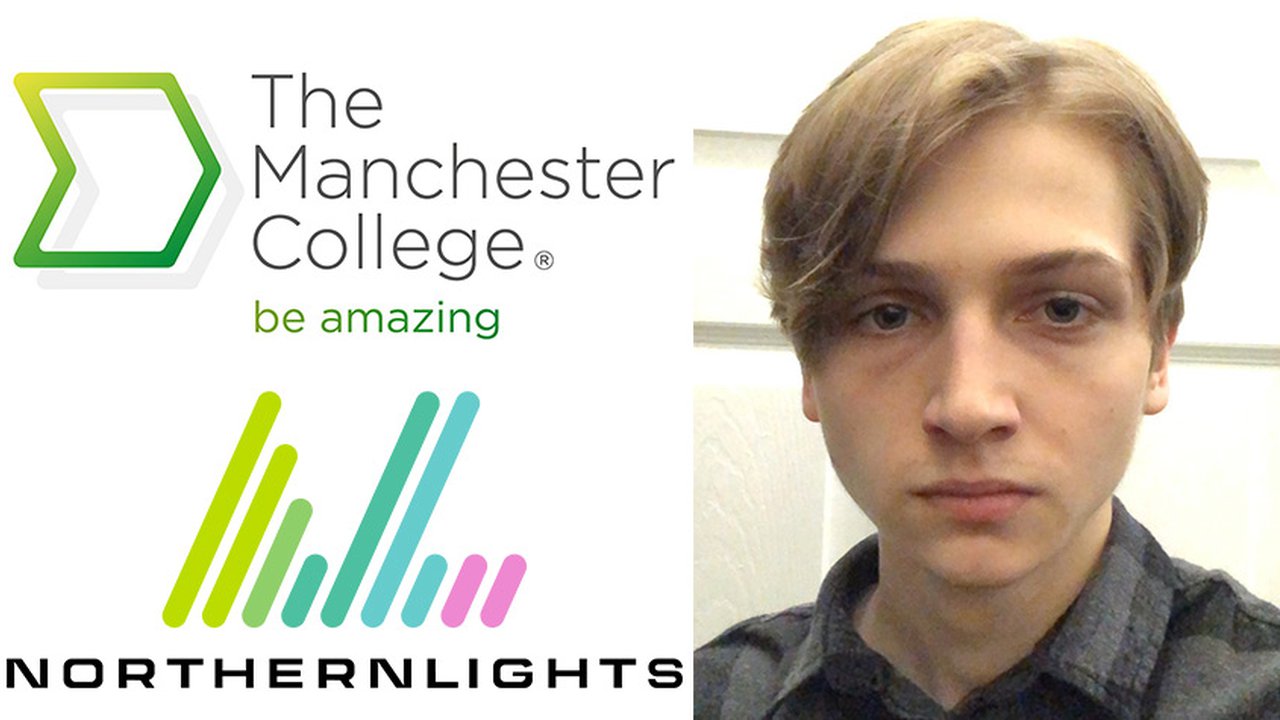 Gaming graduate Adam shines with Northern Lights
Adam's impressive work placement leads to full-time employment.
College graduate Adam Sharrock is making his mark on the gaming industry following a successful work placement during his time at The Manchester College. 
As part of his Level 3 Creative Media – Digital Design & Animation course, Adam Sharrock spent two days a week on placement with  College industry partner, Northern Lights. 
The Northern Lights team were so impressed with Adam that they offered him a full-time Junior Marketing position, after he graduated in August with a Distinction grade.
Adam said: "I worked at Northern Lights for two days a week throughout most of my second year and I learnt a lot, especially in terms of Digital Marketing. I thought it'd be great experience to put down on my CV so I was really surprised - but thrilled - when I was offered a full-time position.  
My course definitely helped to prepare me for the work place, especially in terms of improving my confidence. I was also really pleased with how the course adapted to lockdown and kept up our classes.
Ed Pattman, Lead Artist at Northern Lights Gaming, said: "We have partnered with The Manchester College for two years now, hosting Industry Placement students as part of the T-Level pilot project.  The students we have hosted have had a great impact in supporting our work and we've been able to develop and support the students too. 
"Adam showed such potential that we've been able to take him on full time and offer him a great start in the industry.  The industry placements scheme is a great way to nurture talent and tap into a future pipeline for recruitment, whilst also developing our work force and work place mentoring skills."
Find out more about our Industry Excellence Academy for Creative & Digital Media and enrol today.