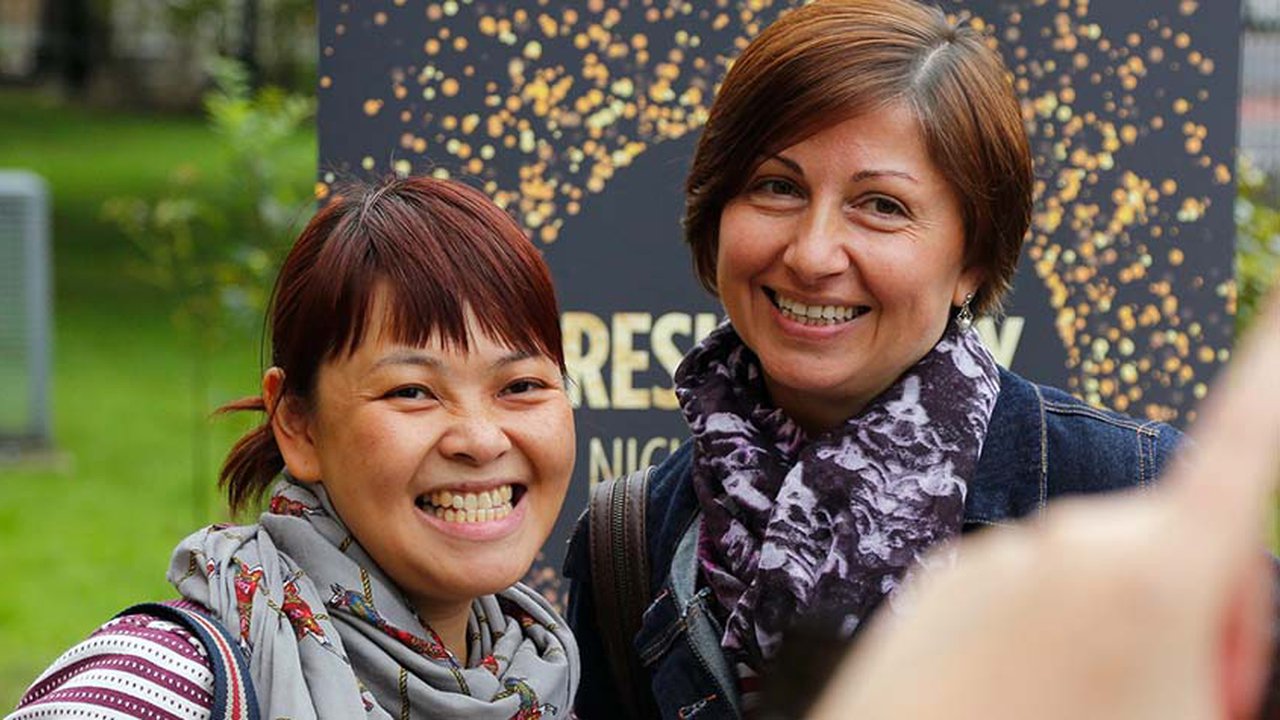 GCSE results day: meet our stars of 2016
There were celebrations across The Manchester College campuses today as students came in to collect their GCSE results.
Just one year after moving from Poland to Manchester, 17 year old Natalia Lesniak has earned an A* in Maths and C in English with The Manchester College.
Before her arrival in Manchester 12 months ago, Natalia had never studied Maths in the English language and had only had limited education in English generally. Now she has the qualifications she needs in order to continue her education studying A level Maths, Biology and Chemistry.
Natalia said: "I am absolutely overwhelmed. It is still sinking in but I am very happy, proud and surprised in equal measure! This last year has been my first experience of studying everything in English. I had done a bit of English grammar when I lived in Poland, but basically the rest was all in Polish, including the Maths.
"I always wanted to study in England and I am so glad that I came to Manchester. It is a very pretty city with amazing architecture, a wonderful mix of modern and old buildings. I am happy to stay here and can't wait for the next part of the adventure."
Jason Bates will be continuing his journey with The Manchester College after achieving an A in Maths and a B in English. His grades mean he can start a Foundation Degree in Criminology at the college's Openshaw campus.
A delighted and shocked Jason, 41, said: "I'm shocked with the Maths, I thought it was my weakest one – delighted but shocked! I never got round to getting my GCSE's the first time round, but you definitely need them, employers ask for them, so I decided to do them.
"I volunteer with Manchester Youth Offending team and this sparked my interest in getting more involved in the sector. I'm looking forward to starting my foundation degree and will hopefully carry on to do the top up degree."
Friends Tamar Khelisupali, 44, and Me Lin Liew, 40, met as teaching assistants and encouraged each other to enrol at The Manchester College to do their GCSE's.
Tamar, who holds two bachelor degrees from her home country of Georgia, one in Philosophy and one in Economics, moved with her family to Manchester 13 years ago. Today she achieved a B in her GCSE English which means she can now start at Salford University to study Nursing. She said: "I'm so delighted. I didn't expect to get it and I've now got what I need to start my nursing course."
Me Lin got a D in her Maths GCSE at school and then a D in her resit. Thirteen years later she is celebrating getting an A. Me Lin said: "I wanted to get my higher level teaching assistant qualification but I needed to get my Maths GCSE. Tamar encouraged me to join her at the college and I thought, 'if you're going to do your GCSE then why not!'
"We've studied together and now we're celebrating passing together. I'm delighted!"
Super-mum Danielle Hurst was in slow labour when she took her English GCSE this year. She achieved a grade C and was joined by her baby son Austin as she picked up her results.
It was double joy for sisters Arooba and Aurwah Iqbal when they collected their GCSE maths results. Having moved from Pakistan to Manchester just over a year ago, the girls joined the college in November and today celebrated achieving an A (Arooba) and B (Aurwah).
 
Well done to all our amazing students!