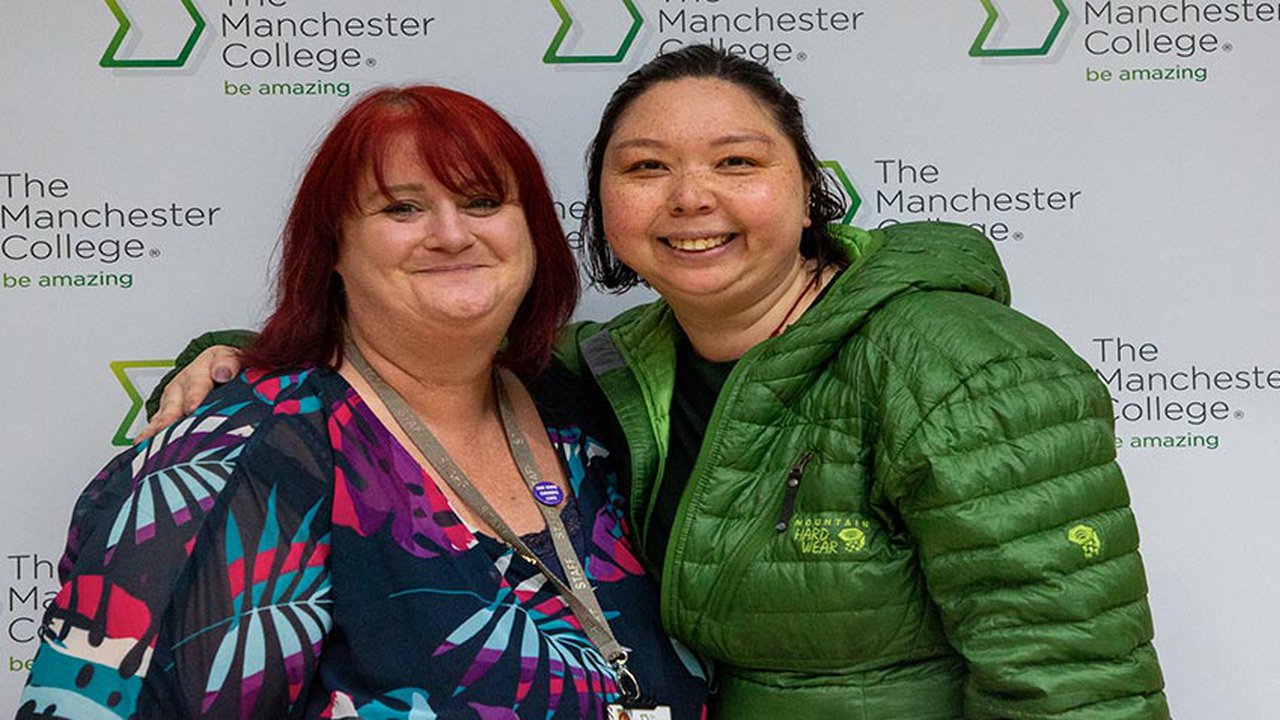 Giovanna goes for gold
Determined Giovanna Goldman has triumphed on GCSE results day after securing a Grade 7 English (equivalent to an A Grade) after a very difficult year.
The 41-year-old, who was adopted by her British born parents aged 13, had to travel to Thailand last year to officially register her father's death 15 years after he went missing in the 2004 Boxing Day tsunami. The journey was made even more heart-breaking following the death of her mother, whom she had been caring for, in October 2018 after a long illness.
But Giovanna has credited her tutors at The Manchester College for going above and beyond in their duty of care to ensure she had support and assistance.
Giovanna, who works as a carer and also a translator for the Chinese community, said: "We all have dark days and tough times, but The Manchester College and especially my tutors are like my family.
"I've been very honest with them and they were so helpful, the support I've had is amazing. They know I get low around Christmas and that my attendance rate might be affected, but they would check up on me and make sure I was ok."
Now Giovanna wants to continue her studies by taking her Maths GCSE next year and apply for a Nursing degree at Manchester Metropolitan University, with a view to becoming a mental health nurse.
She said: "I want to further my studies and chose mental health nursing because I really want to help people. I just wanted a pass today, but getting a Grade 7 is unbelievable! I know my mum was with me; my parents would have been so proud. "
Tutor Nicky Smith, said: "Giovanna has worked so hard and has been really committed to her studies. She has faced so many difficult times in her life, so I'm thrilled she has received an excellent grade today.
Success in terms of statistics is great, but it's not just academic achievement that we value.  Some of our students have improved as people.
To join The Manchester College, visit our enrolment page for advice and information on how to apply.