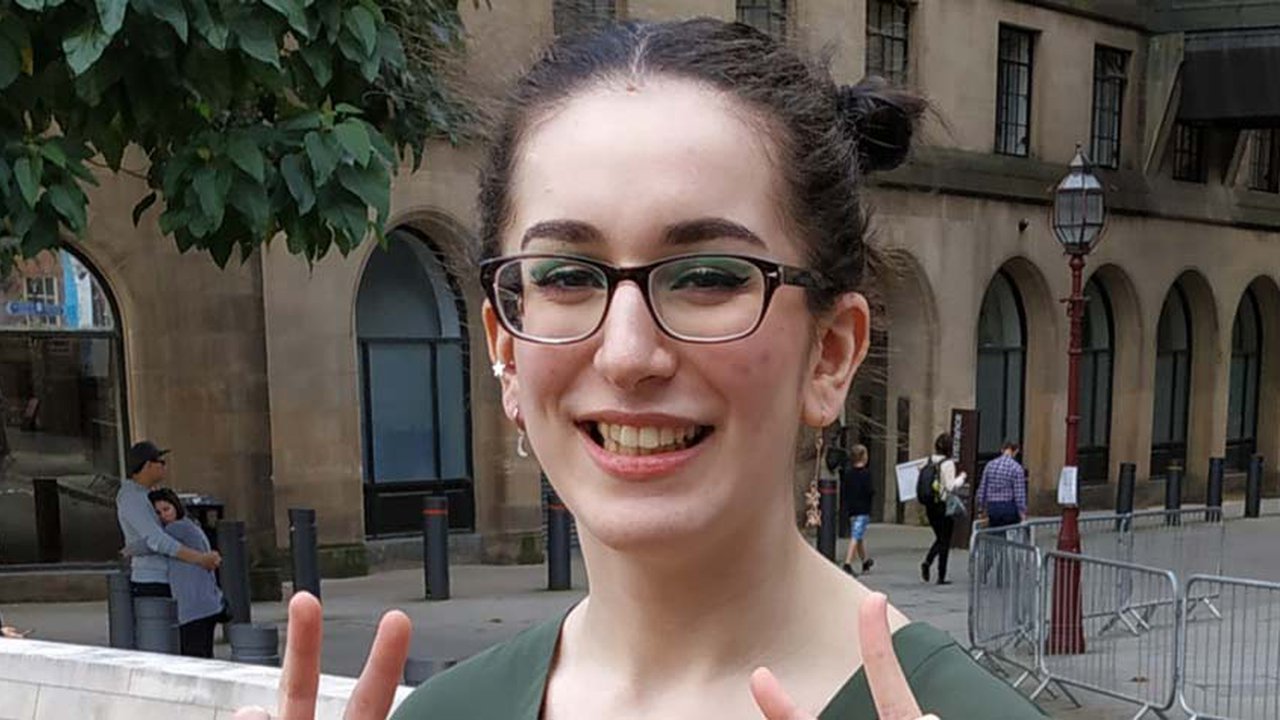 Hannah and Omar set for success
Support has been available for ambitious A Level students following this year's A Level results day.
Hannah Rashidi
Young carer Hannah is staying focused on success following this year's results day.
Hannah has combined studying A Levels in English language, psychology and maths at Shena Simon campus and taking part extra-curricular activities at the College with caring for her mum and working part-time.
She was set to start a Level 6 Business Management apprenticeship with telecommunications company BT subject to achieving her predicted grades, and now intends to appeal two of her awarded grades to enable her to pursue her business aspirations and step into the world of management.
Hannah, from Collyhurst, said: "I've really enjoyed my time at The Manchester College.
"I've taken part in new things, such helping with parent and student visits and healthy eating festivals, which has helped me to build my skills. 
"The classes were always interesting and the support I've had from achievement tutor Lisa O'Brien and Director of Curriculum Tom McCaskill-Baxter has been amazing.
"I chose to come to this college because it offered so much in terms of personal and academic support, and I've been really happy here."
Omar Ali
Determined Omar is looking to Scotland to start his high flying career in banking.
The A grade student in maths, physics and chemistry A Levels had a conditional offer to study economics at the University of St Andrews.
Despite missing out on a place after receieving a lower than expected grade in physics, Omar is determined to achieve his dream of working in the City of London as an investment banker and is hoping to start his degree in September 2021 following the result of his appeal.
Omar, from Moss Side, said: "I've been getting really good grades so to get a D in my results was surprising as I'd never got a D in physics before.
"After talking to Tom McCaskill-Baxter, I felt more settled because he was really reassuring and talked me through my options.
"Studying at The Manchester College has been really enjoyable experience and I've had loads of support and guidance along the way.
"My aim is to be an investment banker in London and I'm determined to get to St Andrews or one of the other top class universities even if it means waiting a year."
Find out more about the wide range of Support services at The Manchester College.