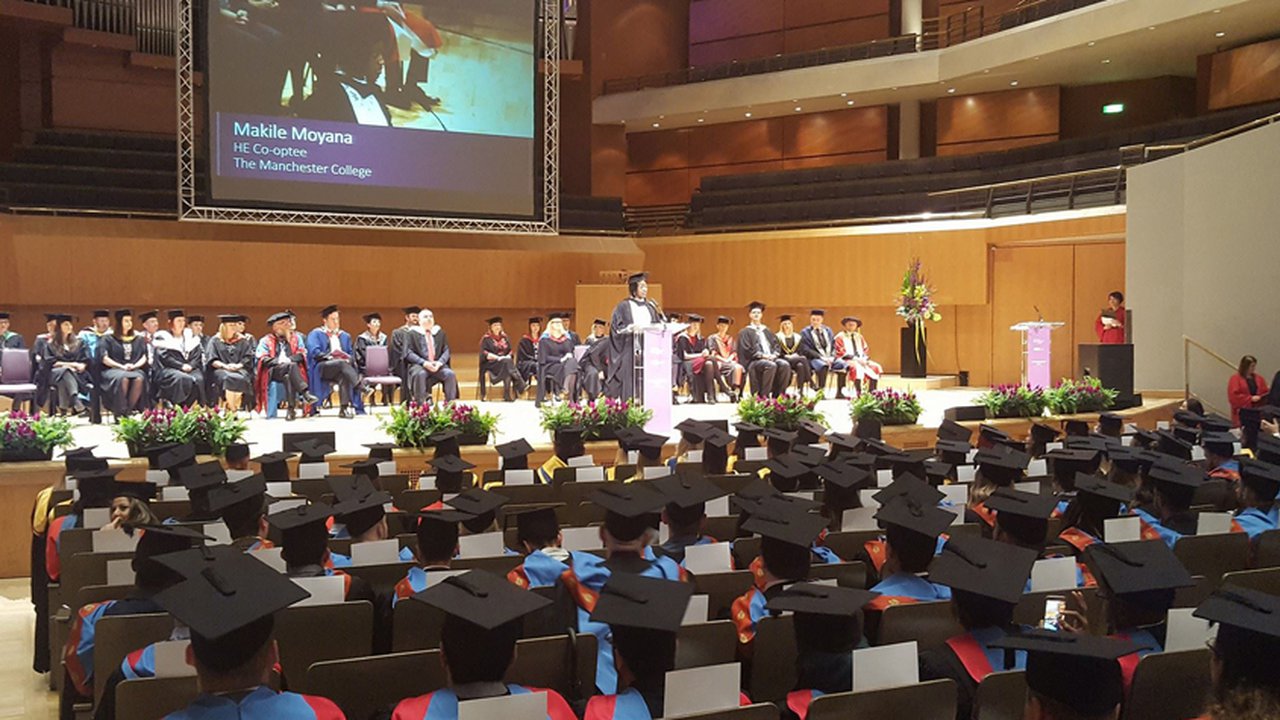 Hats off to the graduates of 2017
It was smiles all round at Bridgewater Hall for The Manchester College's 2017 graduation ceremony.
We celebrated more than 800 students who completed higher education qualifications at the College this academic year.
Lisa O'Loughlin, Principal of The Manchester College, said: "I'd like to congratulate all of our graduates from the class of 2017 on their fantastic achievements.
"This ceremony marked the end of their time with us, but I'm incredibly happy to see them beginning so many new and exciting adventures as they enter the world of work or further study.
"Seeing our students celebrate their achievements with friends and loved ones made me immensely proud, and on behalf of everyone at The Manchester College, I'd like to wish them every success for the future."