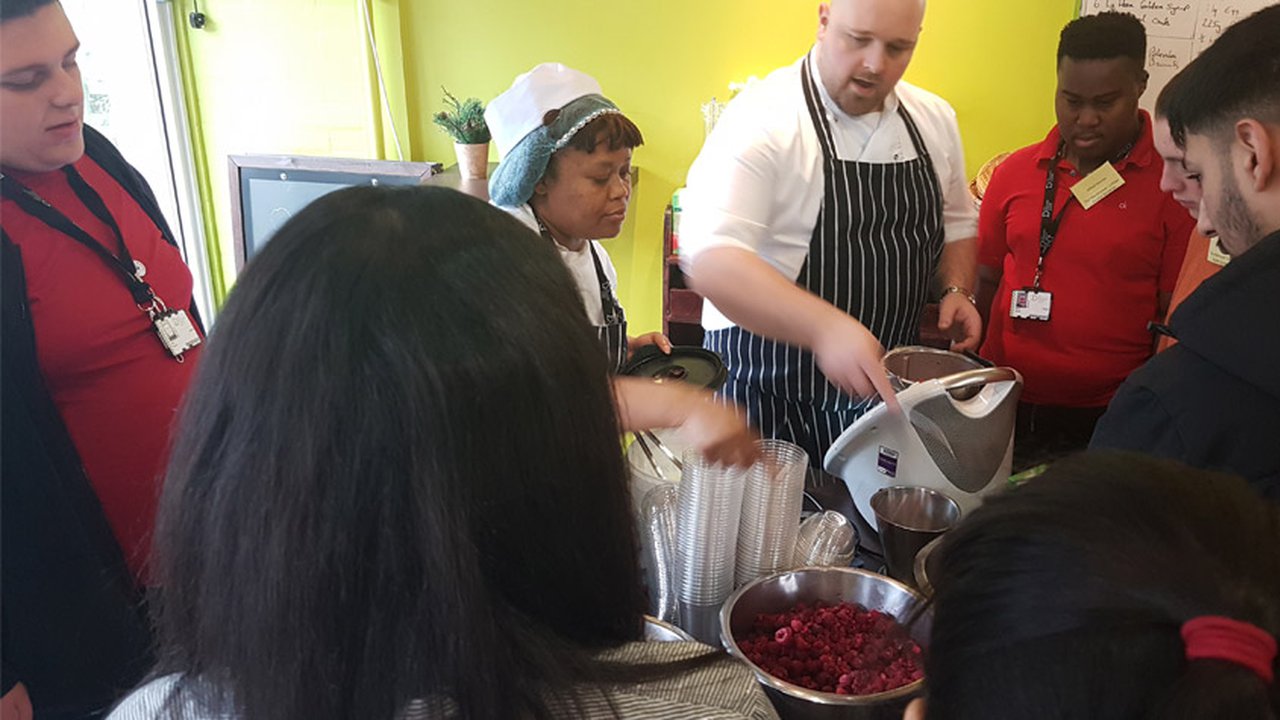 Healthy lifestyles on show at Openshaw
Sports activities, sleep analysis and smoothie making were just some of the activities school pupils enjoyed at the 'SEND Matters: Healthier Together' event at The Manchester College.
A total of 50 students aged 14 to 19 attended Openshaw Campus to take part in a series of workshops to support them to make healthy lifestyle choices.
Level 3 Sport and Physical Activity students devised a circuit session for the pupils to test their speed and agility while the catering team used fresh fruit to make smoothies in Bistro East.  The pupils also enjoyed a yoga and massage session, learned about healthy eating and were offered support and advice around sleep.
Alison Acton, Transition Team Leader, Additional Learning Support, said: "This is an annual event which covers a different theme every year.  As we have seen an increase in focus on mental health and wellbeing in recent times, we have chosen 'Healthier Together' as our topic this year.
"It's important for our supported learning school pupils to experience coming into college and explore themes that are important to them. The workshops they take part are an effective way of learning and means they get to meet our College students as well."
Pupil Tom Cash said: "I really enjoyed the event. It has been a good experience and my favourite activity has been the boxing."
Find out more about the support for SEND students at The Manchester College.