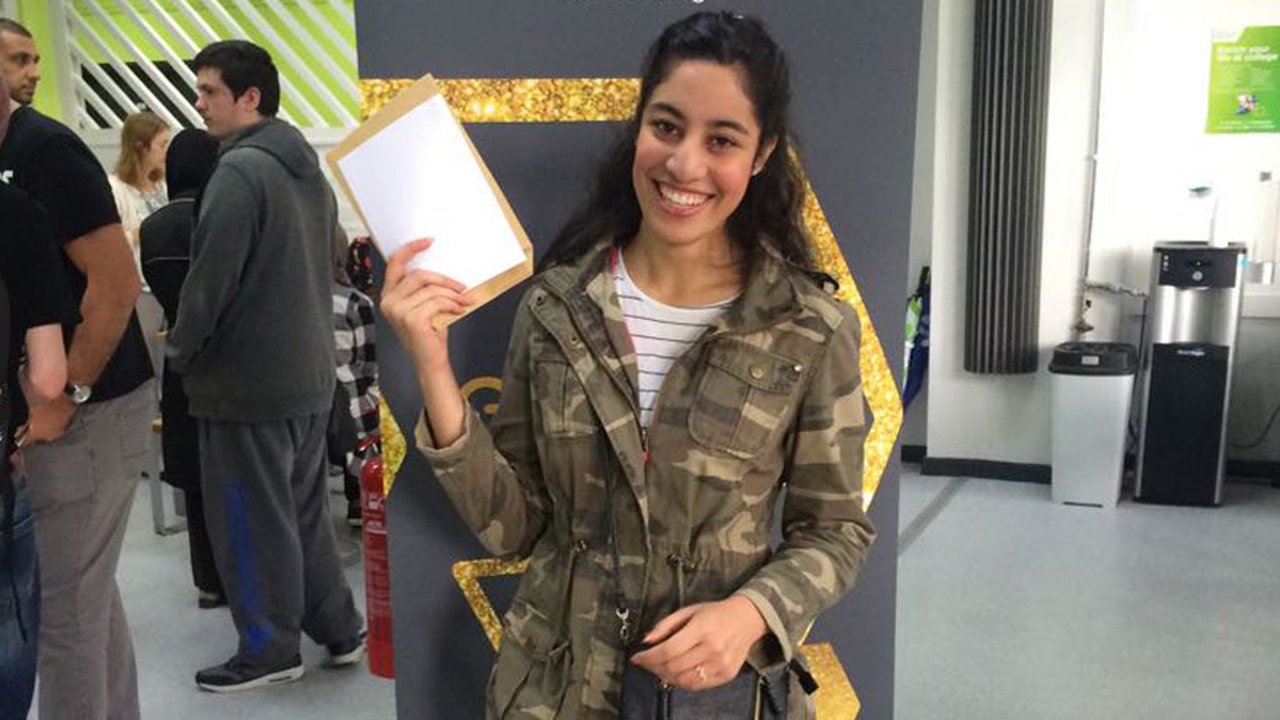 Impressive 25% rise in GCSE English passes for 16-18 year-old students
Our 16-18 year-old students at The Manchester College have excelled in the face of the most challenging GCSE exams in 30 years – achieving an impressive 25% increase in English 9-1 (A*-E) passes.
With many students having arrived at The Manchester College to resit vital English and maths qualifications, they now have the results they need to move on to further study or improve their chances in the job market.
Lisa O'Loughlin, Principal of The Manchester College, said: "My colleagues and I are so very proud of the achievements of our students this year, particularly as these are the most challenging GCSEs we have seen since the 1980s.
"Our GCSE students come from all different backgrounds and stages in their education – some are taking their exams for the first time, and many more are resitting them to improve their grades. I'm delighted to see them achieving the grades they need to progress along their chosen path.
"For many of our students their success today means that they can now progress to further study or start their dream job. This is real proof that if you don't initially get the results you need, you still have the opportunity to be successful."
Students at The Manchester College responded in style to the new GCSE grading system with a 14% increase in the number of English high grades (9-4) for all students (18-16 and 19+).
Largely regarded by education experts as the hardest GCSE exams in 30 years, the College has seen its overall pass rate increase to 96% this year and rise by 8% for high grades 9-4 (A*-C).
A total of 98% of students who sat their English GCSEs passed while the overall Maths pass rate has increased by 2% to 94.2%.