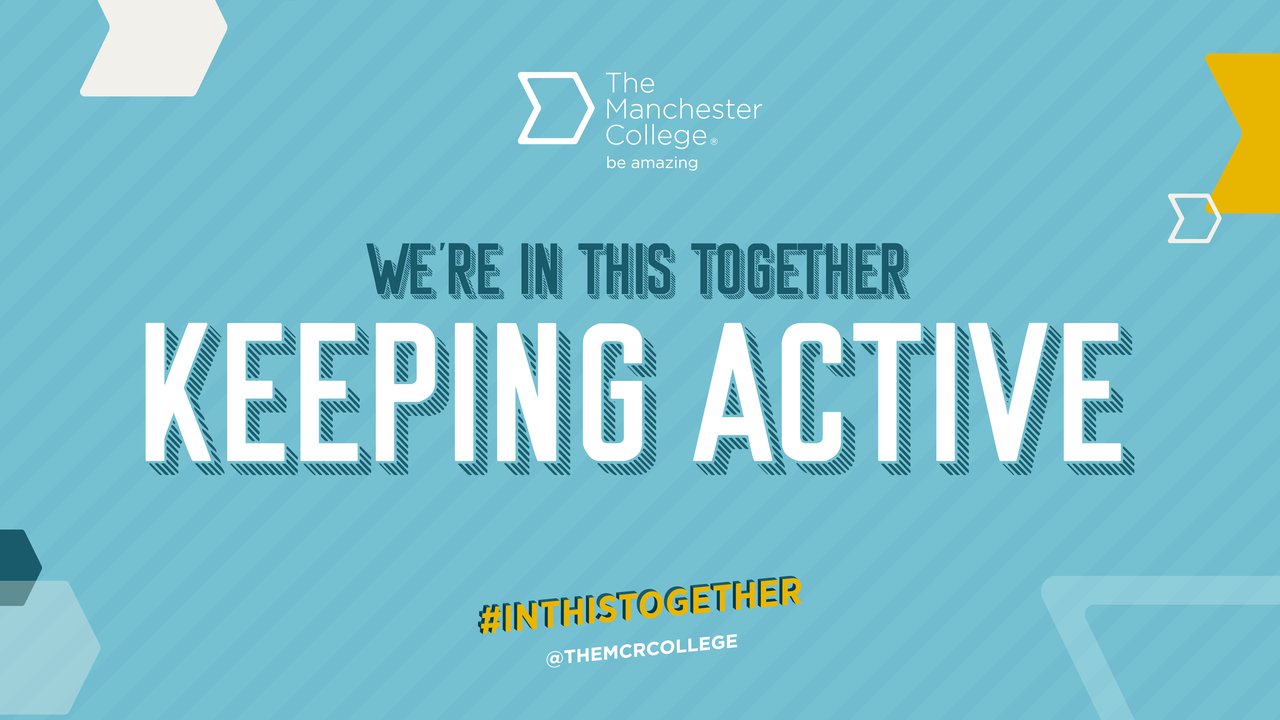 Keeping Active
Exercise is a proven way to reduce the effects of stress.
When looking for home workout options, there are loads of apps, Instagram feeds and YouTube workouts available that are great for when you can't leave your living room or have little or no equipment.
There is lots you can still do with household items like tins and water bottles!
---
One hour a day walking or running
As a bare minimum and to lay a strong foundation for a long and healthy life, research shows that on average, we only need up to an hour of physical exercise a day!
In that time, it's up to you what you do. It could be walking, running, dancing, yoga or karate! You can download apps such as 'Map my Run by Under Armour Run' and 'Nike Fit' to help you keep track of your fitness and set yourself new goals.
---
P.E with Joe Wicks
Joe Wicks, aka @TheBodyCoach on Instagram, has been hosting live workouts to tens of thousands of people across the nation during lockdown. The workouts will be fun and suitable for all ages and even adults can get involved.
You don't need any equipment or a paid subscription, just tune in to his YouTube channel at 9am each morning for a 30-minute, high energy workout. He even provides recipes and nutrition advice in quick and easy to follow videos.
---
YouTube and social media
Social media has become a multifaceted platform for entertainment, news, education, lifestyle and culture. Not only does it provide free access to loads of different health and wellbeing accounts, but it also gives you unlimited access to nutrition information and workout guides all without breaking the bank to pay for gym memberships!
Here's a list of 2020's most influential social media trainers.
---
Gardening
There's no time like the present to gain a green thumb. Studies have reported a wide range of health outcomes, such as reductions in depression, anxiety, and muscle growth, as well as increases in life satisfaction and quality of life.
Whether it's pulling up weeds, digging pockets in the soil for new seeds or carrying a heavy watering can from the sink to the bottom of the garden, you might be surprised how pumped you can feel when the day is done.
For continued support, guidance and online resources visit #inthistogether