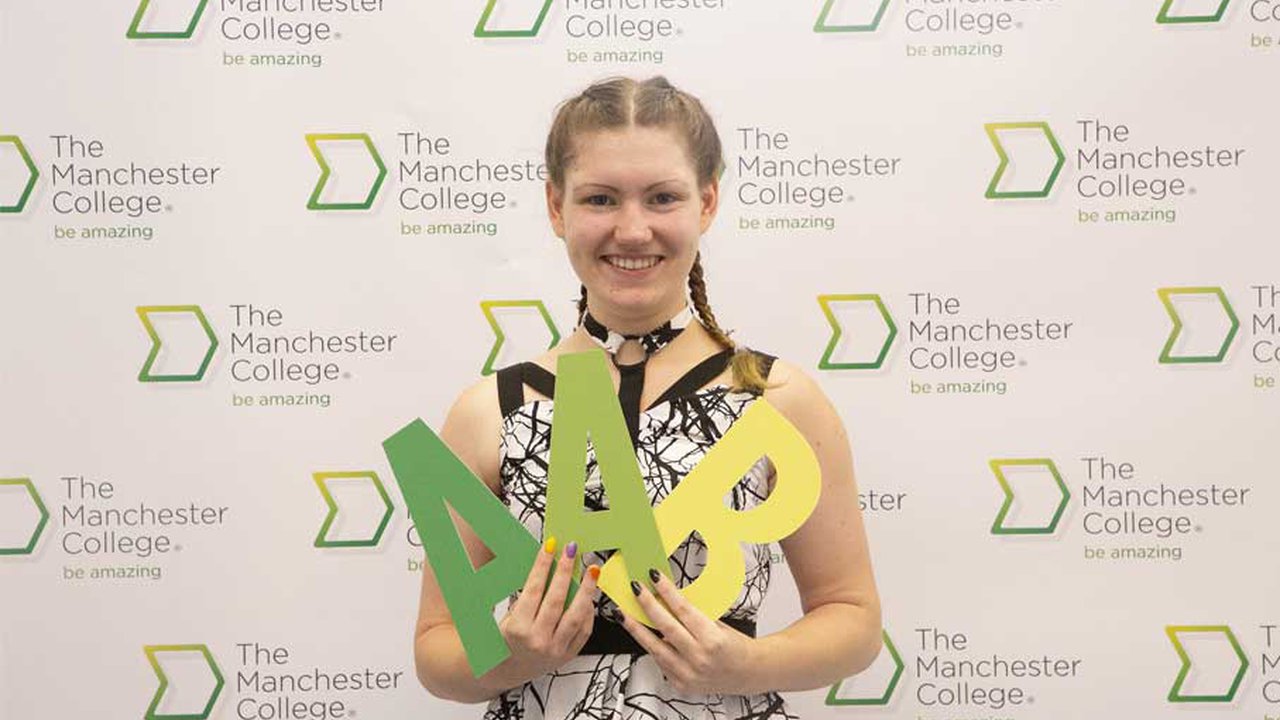 A Level achievement for The Manchester College students
The Manchester College's A Level students are celebrating today after achieving a 93 per cent A Level pass rate.
Rated 'Good' by Ofsted and ranked the number one Further Education (FE) college in Greater Manchester (GM) for achievement, The Manchester College successfully retained its 2018's pass rate for students, the highest in recent years. This year's results saw a 100 per cent pass rate for 19+ students, which is a 10 per cent increase from 2018.
Over 2000 students on vocational courses also excelled, with 85 per cent achieving the A Level equivalent of three C's and above and 56 per cent achieving the equivalent of three A's and above.
Lisa O'Loughlin, Principal, said: "We are so proud of all of our students for their brilliant achievements, which reflect the significant improvement journey we have been on as a College.
"We place a huge emphasis at The Manchester College on preparing our students for the world of work and equipping them with the confidence, skills and experience they need to succeed and make a positive contribution to the region's economy.
"We are a high achieving college and the standards we set are equally high. Our aspiration is to help our students achieve an amazing career, and given today's results, we're absolutely certain they will. Our employers are telling us that nine out of ten of our students are work-ready, so our students are really leading the way!"
19-year-old Alice Rycroft received an A, A and B in her English Literature, Sociology and Film Studies A Level's. She said: "I'm so happy and proud of myself! Everyone at The Manchester College has been so supportive, I really couldn't have come to a better place. The tutors have been amazing at pushing me to achieve my full potential, I can't thank them enough."
Jodie McNally, Head of Young People's Services at EY Foundation, a College employer partner, said: "Working together with The Manchester College is fantastic and it is great that our work placements and industry opportunities ensure students leave their studies ready for their future career.
Today's employers are looking for well-rounded students with the right skills for the modern work place, so it is just as important to gain much needed experience and skills along with academic qualifications.
To learn more about the vast array of courses offered by the College, visit our course finder page. If you are interested in a degree-level course, visit our higher education provider UCEN Manchester and for apprenticeships visit Total People.