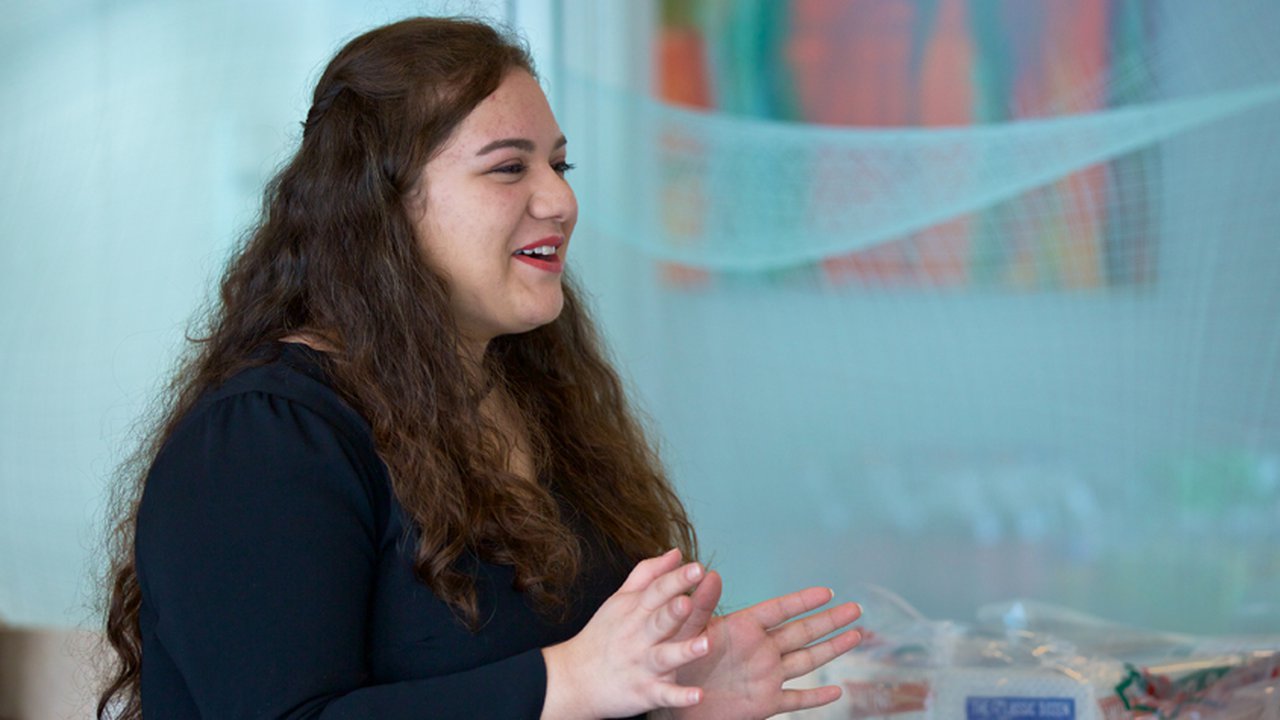 A-Level students flourish in EY Foundation Smart Futures paid work experience
Three of our students from The Manchester College gained valuable paid work experience through EY Foundation's Smart Futures programme.
Natalia Lesniak, Freshta Samadi and Gagandeep Kaur joined a group of 27 A-Level students from schools and colleges across the north west at multinational professional services firm EY.
Smart Futures is a 10-month programme that includes paid work experience for Year 12 students, geared towards improving their chances of getting a job or going on to higher education.
Budding accountant Freshta (pictured above) was thrilled to experience the kind of environment she aspires to forge a career in. She said: "I'm currently studying business and accounting at A-Level, so it was great to see what those skills look like in practice in the workplace.
"One of the most rewarding things I got from the whole experience was a boost in confidence through all of the teamwork, networking and presentations we did."
Freshta, Gagandeep and Natalia completed an initial three weeks of paid work experience during the summer, which culminated in a graduation ceremony at EY's office in St Peter's Square.
Each now has a mentor from EY who will work with them during their final year of A-Level studies, meeting once a month in person and keeping in touch through email.
Gagandeep said: "EY is a huge name to have on my CV and I'm really looking forward to having my mentor, who works in auditing, to support my progress this year.
"The whole Smart Futures programme felt incredibly professional, from the recruitment process we went through to the skills we developed, and it also made me realise that there are viable alternatives to university once I've completed my studies, such as the graduate programmes at places like EY."
The programme was promoted by our Employability and Partnership team, which strives to provide opportunities for students to build their CVs through meaningful experiences.
Employability and Partnership Co-ordinator Louise Loxton said: "This has been a fantastic chance for our students to gain authentic experience at a reputable organisation, alongside motivated, like-minded learners from other institutions."
We hope to see more students from The Manchester College on the programme next year, applications will open in late October. Visit the EY Foundation's Smart Futures website to find out more.