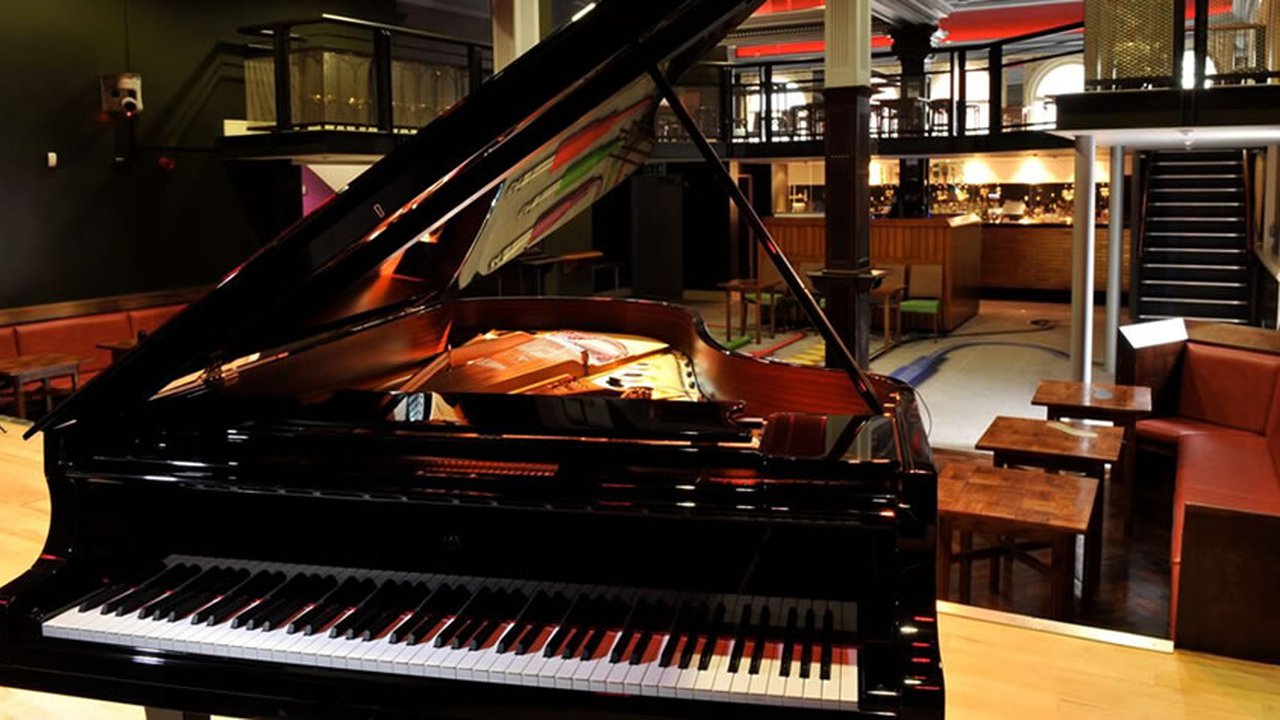 The Manchester College and Band on the Wall launch groundbreaking new jazz course
The new BTEC Level Three Extended Diploma in Jazz Performance is the first and only course of its kind in the North West.
The course is aimed at aspirational young performers, aged 16-18, who have a keen interest in jazz and want to develop their skills.
Students will learn practical performance and improvisation technique as well as the history and theory behind this unique and fascinating discipline. The music of jazz greats such as Miles Davis, John Coltrane and Duke Ellington will be central to the course and students will get to play music as diverse as swing, funk and salsa.
The course is open to both vocalists and instrumentalists, and students will have the opportunity to working in ensembles and as soloists.
brilliant opportunity for young jazz musicians
The majority of BTEC courses focus on pop music, with little provision for young players who wish to pursue Jazz and associated genres. The Manchester College and Band on the Wall are the first to offer a specialist Jazz course at BTEC Level Three.
To accompany hands-on learning at The Manchester College, students will perform a series of concerts at Band on the Wall – Manchester's award-winning landmark concert venue and The Manchester College's accredited music education partner.
Sally Cook, Director of Programme and Communications at Band on the Wall said: "The Extended Diploma in Jazz Performance is a brilliant opportunity for young jazz musicians to develop their skills and experience with expert guidance and tuition, and we're delighted to be able to provide vital live performance opportunities through our partnership with The Manchester College. Band on the Wall is a natural fit for this kind of course and we're looking forward to welcoming the students."
Rick Longden, Course Leader at The Manchester College said: "This course aims to enable young musicians who want to develop serious playing, theory, arranging and composing techniques. It covers performance, composition, studio work and how to get ahead in the modern music marketplace. Students will study a wide range of genres and styles specialising in jazz and jazz influenced music over two years, with the idea of them moving into studying at university or a career in music. Students will gain experience in performing live at Band on the Wall in front of a real-world audience. This is a unique opportunity and The Manchester College is excited to work with Band on the Wall on this programme to develop the next generation of jazz musicians."