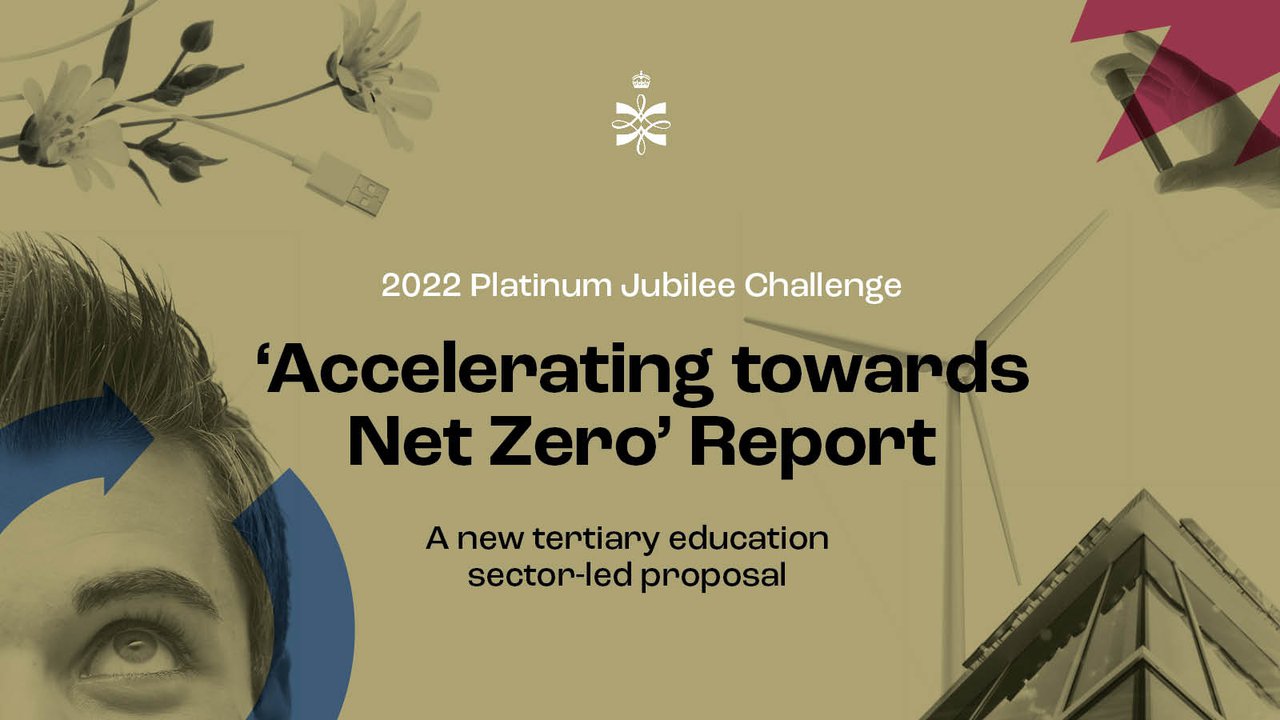 The Manchester College champions net zero in Platinum Jubilee Challenge report
College contributes to Platinum Jubilee Challenge report on accelerating net zero ambitions in the further education sector as it continues progress to reducing its carbon footprint.
The Manchester College has furthered its commitment to achieving net zero in further education by contributing to the prestigious Platinum Jubilee Challenge report on reducing the sector's carbon footprint.
Released today, the 'Accelerating the UK Tertiary Education Sector towards Net Zero' includes contributions from organisations across the sector, providing a number of recommendations for achieving net zero across further education. The report highlights some of the innovative measures that providers are already taking to reduce the carbon footprint, providing possible blueprints for more organisations across the sector to follow. 
In addition to including recommendations based on the College's contributions, the report also featured a case study on the College's alignment with Manchester City Council's Transport Strategy which aims to reduce emissions across the city during the development of City Campus Manchester, it's state-of-the-art learning facility which opened in September 2022.
With the Council committed to ensuring 90% of morning journeys to the city centre are completed either on foot, by bike or public transport by 2040, City Campus Manchester was strategically developed close to the city's main transport hubs while only providing parking for those with accessibility needs.
Committed to Green
The College's inclusion in the report follows a period where it has secured significant funding to reduce carbon dependency across its campuses. In 2022 this led to the installation of LED lighting replacements at the College's Wythenshawe, Shena Simon, Harpurhey and Openshaw campuses reducing the energy and electricity usage as well as roof and wall insulation at Openshaw and roof insulation at their Shena Simon campus.
In addition, the College has installed Air Source Heat Pumps (ASHP) at its Wythenshawe, Harpurhey and Openshaw campuses, to reduce reliance on gas fired water heating and will soon complete the installation of a 400KW photo voltaic array at its Openshaw campus which will help generate significant renewable electricity supplies. 
The programme of works is the foundation of the College's commitment to remove the need for fossil fuels within the public sector and will save the equivalent carbon of over 1,131 trees per annum.
Commenting on the report College Principal Rachel Curry said:
As a College we believe it is vital to reduce our carbon footprint as quickly as possible and play our part in tackling climate change.  
"We work with a variety of partners, including the city council and Combined Authority, to achieve this strategic objective and we were delighted to be asked to contribute to this prestigious report which will hopefully be a catalyst for further action in the sector."