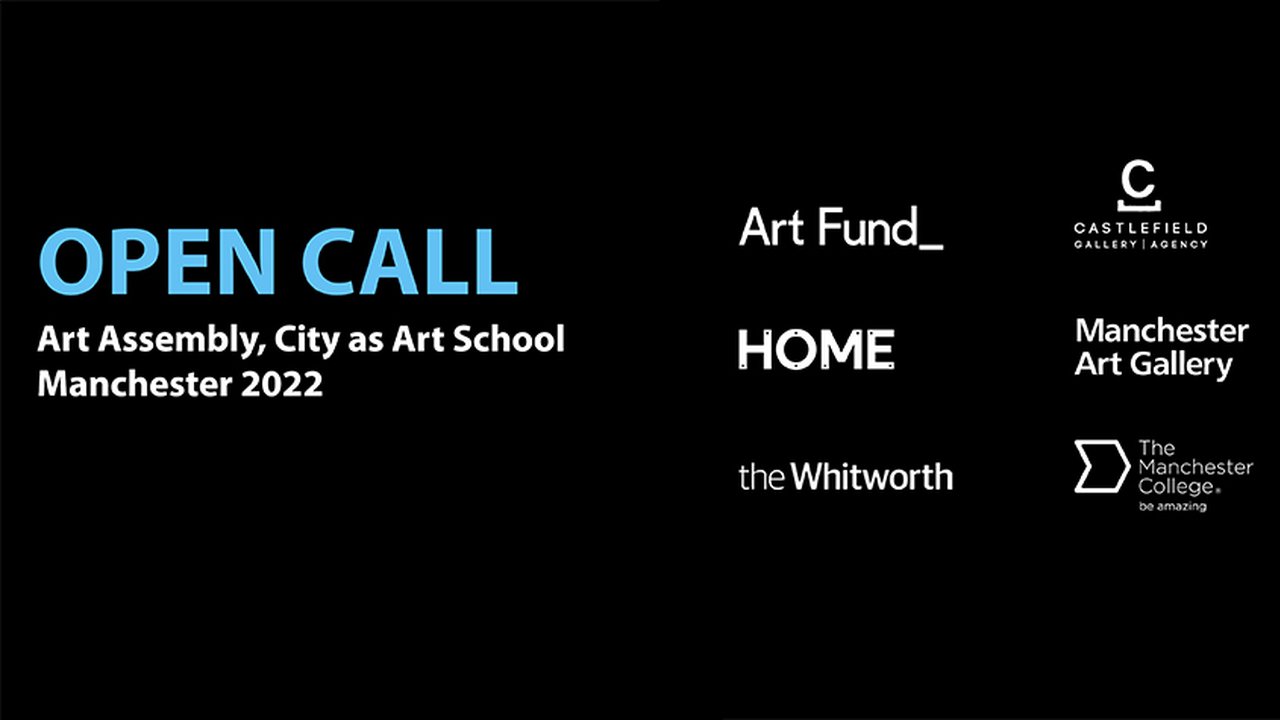 The Manchester College to co-host Art Assembly 2022
Applications for co-commissions are now open.
The Manchester College is joining forces with its industry partners in its Centre of Excellence for Visual Arts to bring a new art festival to Manchester in 2022 and is looking to commission budding, local, contemporary artists to work within educational settings to co-create content for the event.
Art Assembly will be a one-day festival in Manchester city centre on June 18 2022, hosted at various locations across the city including the College's Shena Simon campus. It will explore how art and culture can shape our understanding of the world. The opening provocation for Art Assembly in 2022 will explore City as Art School.
As a process and platform, Art Assembly will seek to rethink the way we embrace culture as a city and as a society, and champion how art and culture can play a part in educational experiences for all people, and vitally, in extending what we might learn together, and how.
The Centre of Excellence for Visual Arts at The Manchester College has three of the eight co-commissions for Art Assembly, and is are currently seeking applications from contemporary visual artists living and/or working in Greater Manchester.
Visual Arts students at the College will collaborate with the three commissioned artists to produce ideas and content around the 'City as Art School' theme.
Arts Assembly will place the student voice at the centre of the event, providing them with the opportunity to understand how commissioned projects are planned, created and delivered on a major scale. The three commissions will be delivered at the College's Shena Simon Campus, with an open invitation to the city to get involved.
Maria Foran, Head of Department for Visual Arts at The Manchester College, said: "Arts Assembly is a uniquely important project and will be a transformative experience for our students studying Visual Arts qualifications at the college.
We are delighted and excited to accept the invitation to work in partnership with Castlefield Gallery, HOME, Manchester Art Gallery and the Whitworth Art Gallery to host Arts Assembly in our magnificent city.
Each of the successful artists/artist collectives will also receive a fee of £2,500 and a production budget will also be available for each co-commission.
The deadline to apply is 12 noon on Tuesday 30 November and you can read the full brief on the Castlefield Gallery website.
Organised by The Manchester College, Castlefield Gallery, HOME, Manchester Art Gallery and the Whitworth in collaboration with the Art Fund, the day will coalesce around a series of exciting co-commissions and interventions. These will be presented alongside a podcast debate, live programme, and digital content intended to continue the conversation long after the day itself.