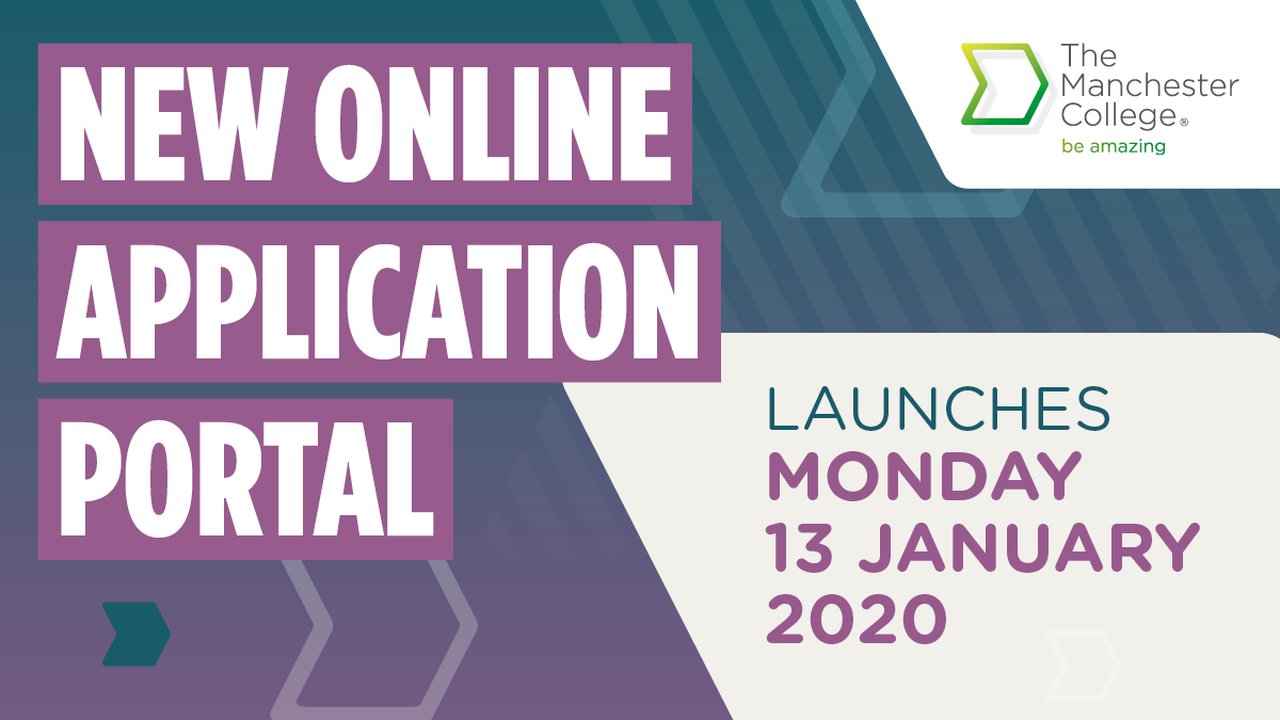 The Manchester College to make application process paperless
The College will phase out the use of paper applications from 13 April 2020 following launch of its new online application portal
The Manchester College is launching a new online application portal that will improve and simplify the application process for prospective students that will go live on Monday 13 January 2020.
As part of the portal launch, the College's entire application process has also been reviewed and as a result the College will be phasing out the use of paper applications. This means paper application forms will no longer be available from our campus receptions and other sources, such as schools, with immediate effect.
This decision has been made not only to deliver a more effective and streamlined process but also with consideration to key issues such as reducing paper and printing usage, environmental factors, and improving accessibility for all our prospective students.  
As this change comes at a crucial point in the annual application cycle, there will be a three-month transition phase up until Monday 13 April. During this period the College will process any paper applications for September 2020 entry and submitted by this deadline.
Anyone wishing to apply to The Manchester College after Monday 13 April must do so in electronic format. To do this, applicants will need to register for an online account at tmc.ac.uk.  This will require an active email address to create the account from which applicants can submit an application, track its progress and subsequently enrol.  This can be done via PC, laptop, tablet and mobile devices.
Ahead of the 13 April deadline, the College's School Liaison Team will be available to support schools with any application workshops that they may be conducting for their Year 11 pupils and to provide training to school staff regarding the use of the portal itself.
Any queries regarding the changes to the application process should be directed to either the Course Enquiry team (for individual enquiries) or the School Liaison team (for school staff)