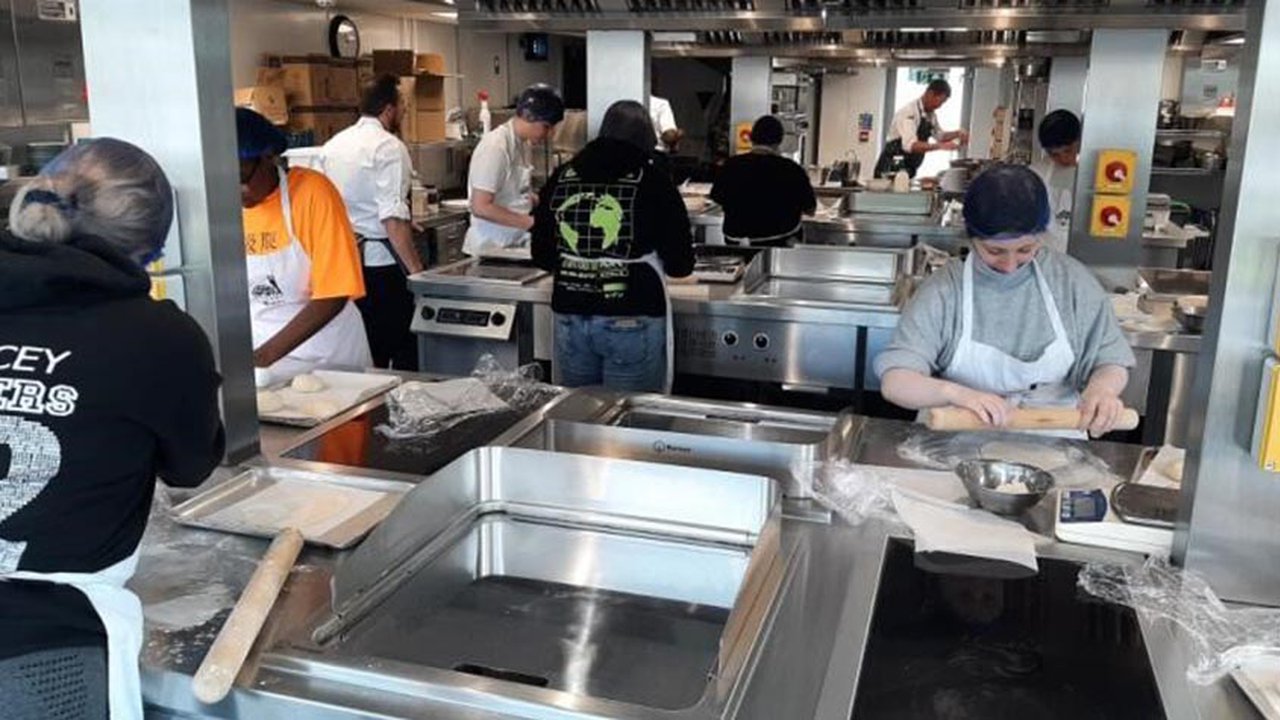 The Manchester College opens its campuses to new students
Shortly before the end of the 2021/22 Summer Term, The Manchester College welcomed over 900 prospective students to six of its campuses for a 'New Student Welcome Day'.
All the College's curriculum departments, including Animal Care, Automotive, Construction, Hair and Beauty, Hospitality and Catering, and Travel and Tourism, delivered a series of engaging sessions for applicants throughout the day that provided a taste of what students can expect from September.
Applicants also got the chance to meet the College's Student Experience team who created a festival style atmosphere by delivering exciting games and activities for all to enjoy.  The immersive event provided a great opportunity for prospective students to meet the College's staff and other applicants, and get a feel for college life and what it's like to study at The Manchester College.
The College's Schools Liaison team worked closely with curriculum staff and a number of other key departments across the College, including Administration, Marketing and Student Experience, to deliver the taster day and feedback from the prospective students that attended was really positive - many of the applicants commented on how helpful and informative they found the experience.
Head of Schools and Recruitment, Sukhjeet Rai, said: "The event was a huge success. The atmosphere at all six campuses was fantastic and I was pleased to see so many smiling faces join us.  
"These events are a great way for applicants to get a feel for college life and it supports them with the transition from school to college. 
Applicants took part in a range of exciting curriculum and enrichment activities, and we can now look forward to them enrolling with The Manchester College over the summer.
Megan from Werneth School, who has applied for a Hospitality and Catering course, took part in the New Student Welcome Day and said: "I had a great time today and I will definitely be attending The Manchester College in September.
"We made vegetarian koftas, which I really enjoyed.  The chefs were also really nice and approachable"
Hair and Beauty applicant, Sara from Abraham Moss added: "Today went really well.  The Tutor I met was lovely and gave us an overview of what the course will be like from September.  I had a go at special effects make-up and created a cut and bruise look.  I will definitely be back."
Find out more about our courses and make an application today.