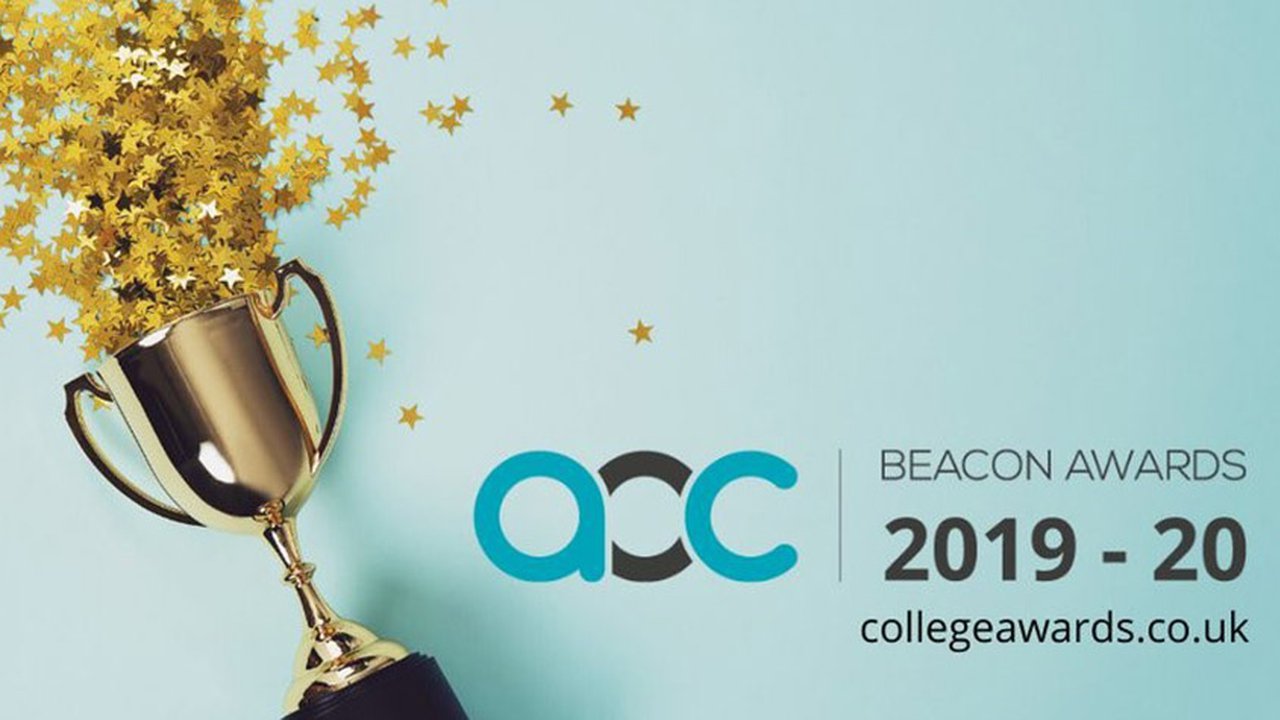 The Manchester College scoops double award win
College wins two awards in prestigious AoC Beacon Awards
The Manchester College has won two awards at this year's Association of College's (AoC) Beacon Awards.
The College, which is number one for achievement in Greater Manchester, won both the JISC Award for Effective Use of Digital Technology and The Careers and Enterprise Company Award for Innovation in Careers and Enterprise.
College Principal Lisa O'Loughlin commented: "In both categories we were up against some incredibly tough competition so to have won both awards is no mean feat. The awards were hotly contested and I cannot think of a greater endorsement of the fantastic work that the College undertakes everyday than to see our successes recognised with these awards."
The Careers and Enterprise Award, supported by The Careers and Enterprise Company, recognises outstanding examples of careers education and guidance. The College claimed the award after judges were impressed by the results of its commitment to 'careers not courses' and the links that the College has built with employer partners.
Commenting on the College collecting the Careers and Enterprise Award Julie Nerney, Chair of AoC Charitable Trust said: "This college has shown great innovation in highly effective engagement with schools, employers and other agencies, in providing learners with excellent impartial careers education, advice and guidance. Enabling learners to make informed choices about their progression to further study and training, including apprenticeships, will have a lasting effect on the rest of their lives."
The Effective Use of Digital Technology Award, supported by JISC, recognises where the effective use of technology has improved student experience, either through enhancements to teaching, learning and assessment, or through creating business efficiencies which have enabled positive change. The College scooped the award after impressing judges with the success of its holistic Assistive Technology (AT) model that utilises technology to remove barriers to education for students.
Nerney, continued: "Colleges excelling digitally is hugely important as they reflect the fast-paced changes that are happening out in the world of work - particularly now, as so much work moves online due to the coronavirus pandemic. Colleges will need to use technology to contribute to the development of the curriculum more than ever – including equipping their students with digital skills. This college is not only using them for their own needs, but is ensuring they underpin the learning experience as well."
College Principal Lisa O'Loughlin added: These awards are ultimately a testament to the quality of education that the College provides and the outcomes we help all our students achieve, both in terms of achievement and future career prospects. The awards follow on from us retaining our number one spot for overall achievement in Greater Manchester in this year's National Achievement Rate Tables and we are exceptionally proud of these successes.