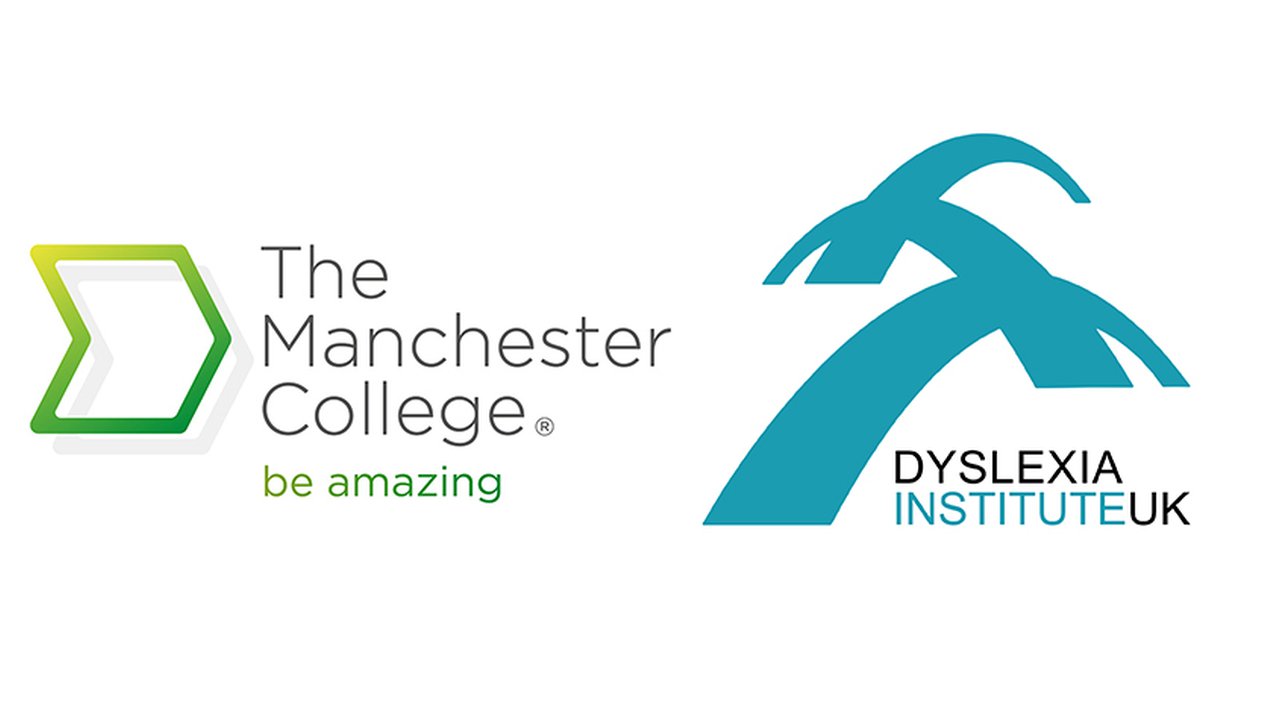 The Manchester College takes part in ground-breaking Dyslexia project
The College has partnered with The Dyslexia Institute UK and Greater Manchester Violence Reduction Unit. 
The Manchester College is delighted to announce its partnership with The Dyslexia Institute UK and the Greater Manchester Violence Reduction Unit in an exciting new project entitled 'Dyslexia Friendly Education.'
The Dyslexia Institute UK and Greater Manchester Violence Reduction Unit have teamed up with the Manchester College to raise awareness of the positive impacts of excellent Dyslexia support in progressing educational attainment, improving motivation and engagement in learning, building self-confidence and ultimately reducing inequality, social exclusion and at the extreme, incidences of referral to the justice system.
Their ambition is to lead the way on creating a dyslexia-friendly education system adopted consistently across Greater Manchester schools and colleges.
The project has a new, ground-breaking aim which sets itself apart from previous initiatives by focusing on the motivational and behavioural impact that Dyslexia can have on the individual, beyond the accepted norms and traditional views of its impact on achievement.
The pilot stage is now taking place in partnership with The Manchester College, through to the end of the academic year, using two pilot student groups; 16-18 students and adult students returning to education.
Andrew Hulme, Director of SEND at The Manchester College, said: "I am incredibly excited for our Supported Learning team to be involved in this initiative. It's a real opportunity to both tackle some of the misconceptions about dyslexia and to raise awareness of the impact of dyslexia on any individual not only in education, but society more generally.
We want to create a blueprint for Greater Manchester which will demonstrate our capacity to lead such initiatives at a national level.
Principal Lisa O'Loughlin added: "The Dyslexia Friendly Education project is a fantastic opportunity for The Manchester College and our fantastic Supported Learning team to lead the way on ground-breaking research into dyslexia-friendly education.
"We're delighted to be working with The Dyslexia Institute UK and the GM Violence Reduction Unit and look forward to the benefits that this project will bring to students across the region. These projects are vital to ensuring we fulfil our commitment to helping all students, regardless of their starting point, set and achieve aspirational career goals."
The aims of the pilot are to:
explore to what extent undiagnosed dyslexia impacts on students' potential
enhance and boost the academic performance of students with dyslexia
explore assistive technologies to empower individuals to succeed in education and employment.
Learning support colleagues, student mentors and achievement tutors will receive directed training with a view to trialling a 'Dyslexia Champion' model.
The desired outcomes of the pilot are:
An evidence-based framework for improved dyslexia support in education.
A training package for teachers and support professionals aimed at developing dyslexia friendly education.
For more information about the Dyslexia Friendly Education project, visit www.dyslexiainstituteuk.com.