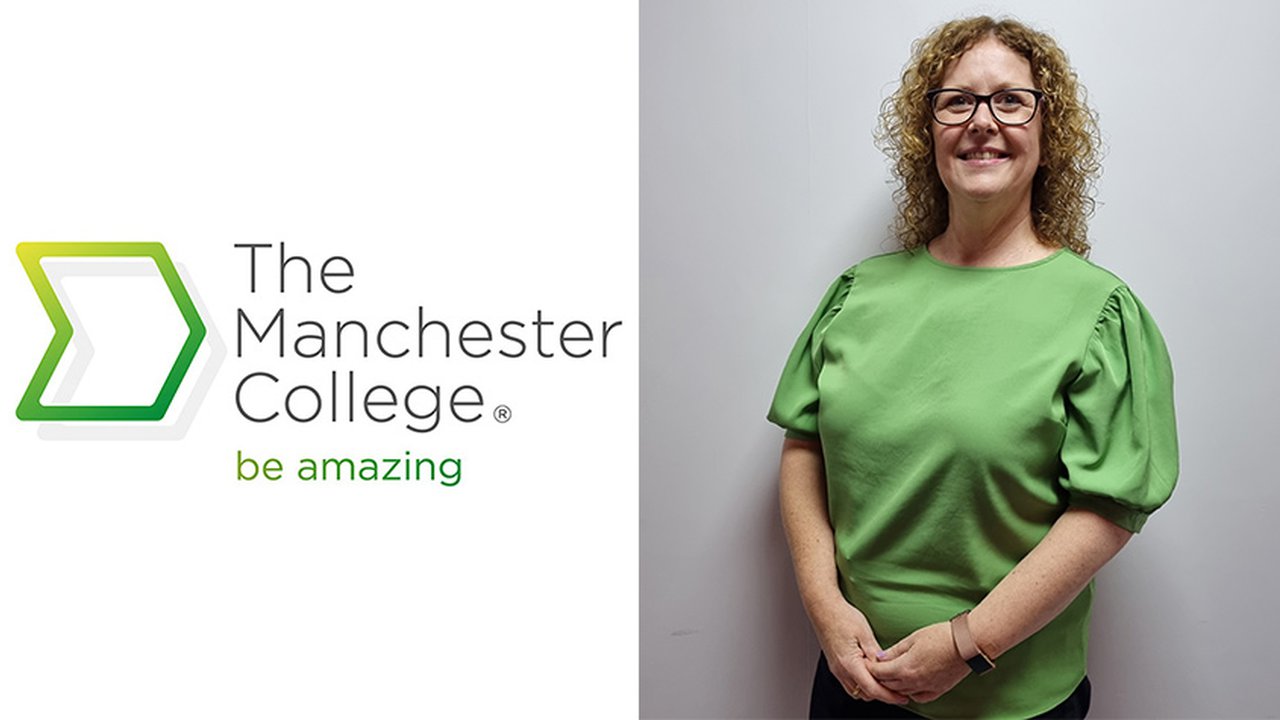 Marie Stock awarded MBE for services to education
College Vice Principal recognised for her significant contributions to education over a 22-year career.
Marie Stock, Vice Principal at The Manchester College, has been awarded an MBE for her services to education, recognising the long term, exemplar impact that her contributions have made to the community.
Marie, who in her current role is the College Vice Principal for Student Experience, Support and Safeguarding, first joined the College in 1999 as a tutor in the hairdressing department. In the subsequent 22 years Marie has moved from curriculum into student support and experience, developing extensive expertise in safeguarding, careers and welfare and further education accessibility.
This expertise led to a one-year secondment with Greater Manchester Combined Authority in 2019, as the Greater Manchester College Group's representative, where Marie was the educational lead in the newly formed Greater Manchester Violence Reduction Unit. In this role Marie provided advice, guidance and expertise in developing a strategy and delivering initiatives to tackle knife crime, reduce violence and help to keep young people and communities safer.
Commenting on the award Marie said:
I feel incredibly humbled to have received this honour when so many of my colleagues make outstanding contributions everyday to delivering further education and supporting young people across Greater Manchester.
"When I first came into education, I never expected my career to lead to where I am today. I feel privileged to be able to make a difference to young people's lives and help them secure better outcomes while working with so many other dedicated and committed professionals every day. It is a real surprise to have received an award for doing something I love."
As an Irish citizen, Marie's MBE was not announced in the New Years' Honours list, with her honour instead being announced following the process for non-British citizens which was formally confirmed today.
College Principal Lisa O'Loughlin commented:
As a College we are delighted and proud that Marie's significant contributions to education in the city of Manchester have been recognised with an MBE.
"Marie's knowledge and expertise on safeguarding and providing support to ensure young people can access further education is unparalleled. She has not only used this to the benefit of our students but ensured that it has been shared as best practice across Greater Manchester and the wider further education sector to help as many young people as possible.
"On behalf of everyone at The Manchester College and the Greater Manchester College's Group, I would like to congratulate Marie on her MBE." 
The Member of the Order of the British Empire (MBE) is awarded for an outstanding achievement or service to the community. This will have had a long-term, significant impact and stand out as an example to others.