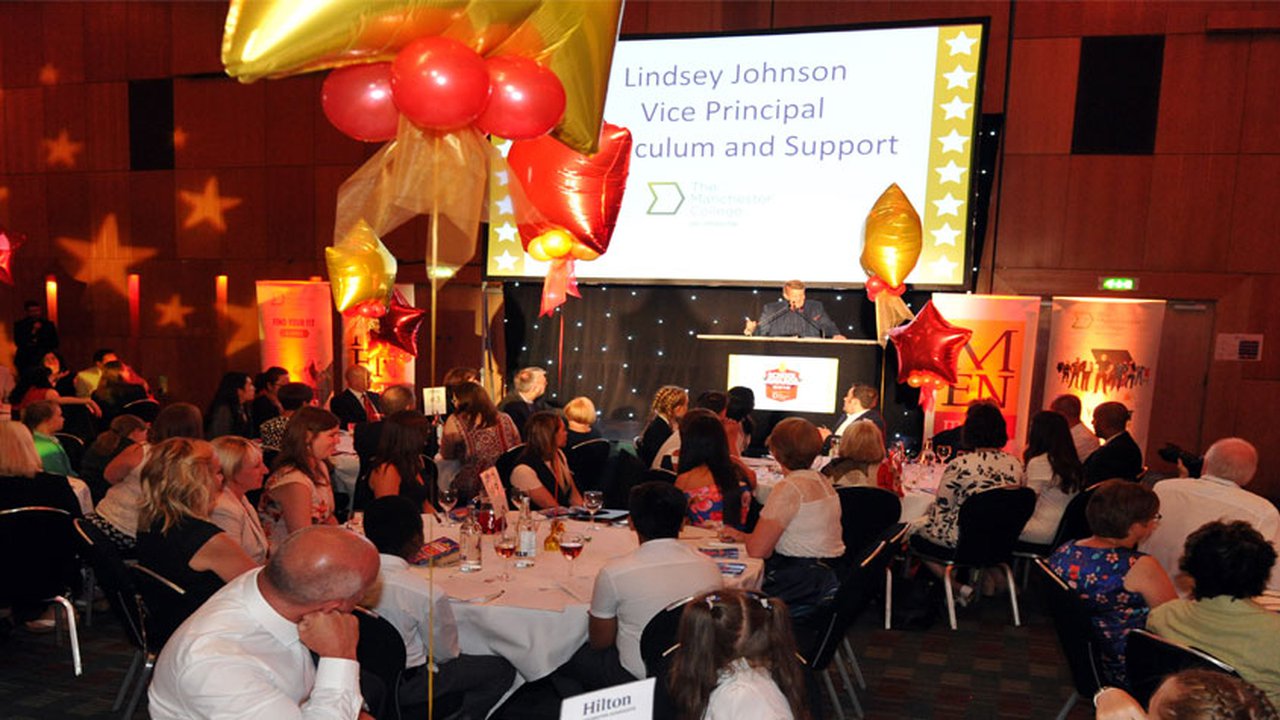 MEN School Awards mark excellence in education
Top class teaching and super students were honoured by The Manchester College at the fifth annual awards ceremony
Inspirational students and dedicated staff from schools across Greater Manchester took to the stage during Friday's glittering MEN School Awards ceremony, held at the Hilton Manchester Deansgate.
Pupils and their teachers swapped afternoon lessons for an orange juice reception and delicious lunch at the glamourous venue, before event host and Hits Radio presenter Mike Toolan announced the deserving winner in each of the ten award categories.
This is the fifth year The Manchester College has sponsored and helped to judge the MEN School Awards, which was created to recognise and celebrate the hard work and passion of people in the region's education sector.
Lindsey Johnson, Vice Principal, Curriculum and Support, presented the Secondary School of the Year award to Cheadle Hulme High School, and said: "The Manchester College takes pride in celebrating all the amazing work of the students, staff and schools across Greater Manchester.
"It was a real honour to have attended the awards and hear about the outstanding work that all the nominees have done."
Michael McGhee, Head Teacher at Newman RC College in Oldham, whose Eco Team took home the Class/Team of the Year accolade, said: "Awards like these are a great occasion, and it's only right that the hard work of so many staff, students and schools are recognised.
"The children have experienced something that they will never forget, and we would like to express our thanks to The Manchester College because, without their support, occasions like this wouldn't be possible."
Linda Magrath, Head Teacher at Cheadle Hulme High School, said: "To win is absolutely amazing. It's a real team effort and I'm over the moon.
"These awards gives us a chance to see positive school news in the press.
"Thanks must go to The Manchester College."
Mike Toolan, from Hits Radio, said: "It's a massive honour to be hosting the awards, and fantastic to be able to promote the good work that schools do."
Visit The Manchester College website to find out what courses are available.