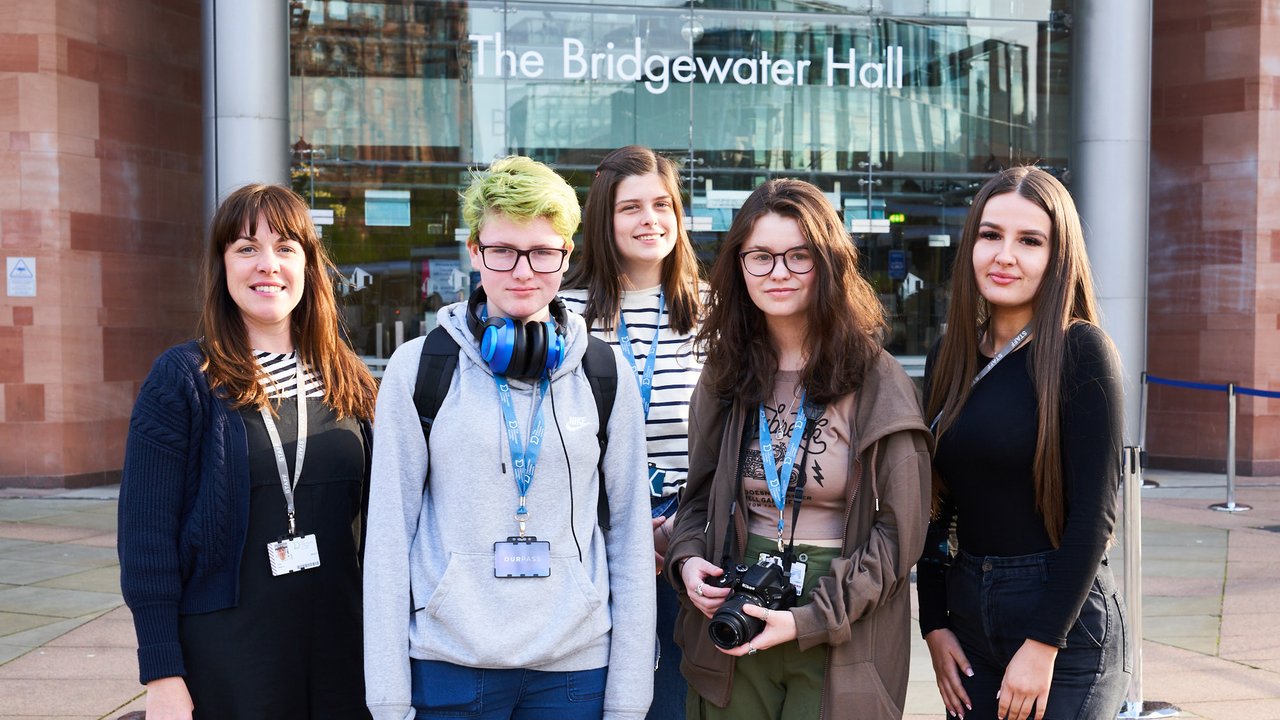 Music students support Icelandic Symphony Orchestra at Bridgewater Hall
The students composed their own piece alongside composer Jonathan James, before performing in the iconic venue. 
Students at The Manchester College's Industry Excellence Academy for Music recently performed at the Bridgewater Hall in support of the Icelandic Symphony Orchestra.
The exciting opportunity came at the end of a six-month work experience project organised by The Bridgewater Hall's Learning and Participation department.
Led by Bristolian composer Jonathan James and multi-instrumentalist Caitlin Lang, our Level 3 Music Production students used different compositional techniques to create their own piece of music, called 'The World Opening: Dust in the Cosmos'.
The piece was inspired by and composed in response to Anna Thorvaldsdottir's 'Metacosmos', which was performed at the Bridgewater Hall by the Icelandic Symphony Orchestra following our students' performance.
Speaking about the unique project, Kate Heaton, Employability and Partnerships Co-ordinator at The Manchester College said: "This was a really inspirational project. The students really worked out of their comfort zones to create an amazing piece of music. They were really proud of their achievement, and rightly so."
You can find out more about Music courses at The Manchester College and apply today.