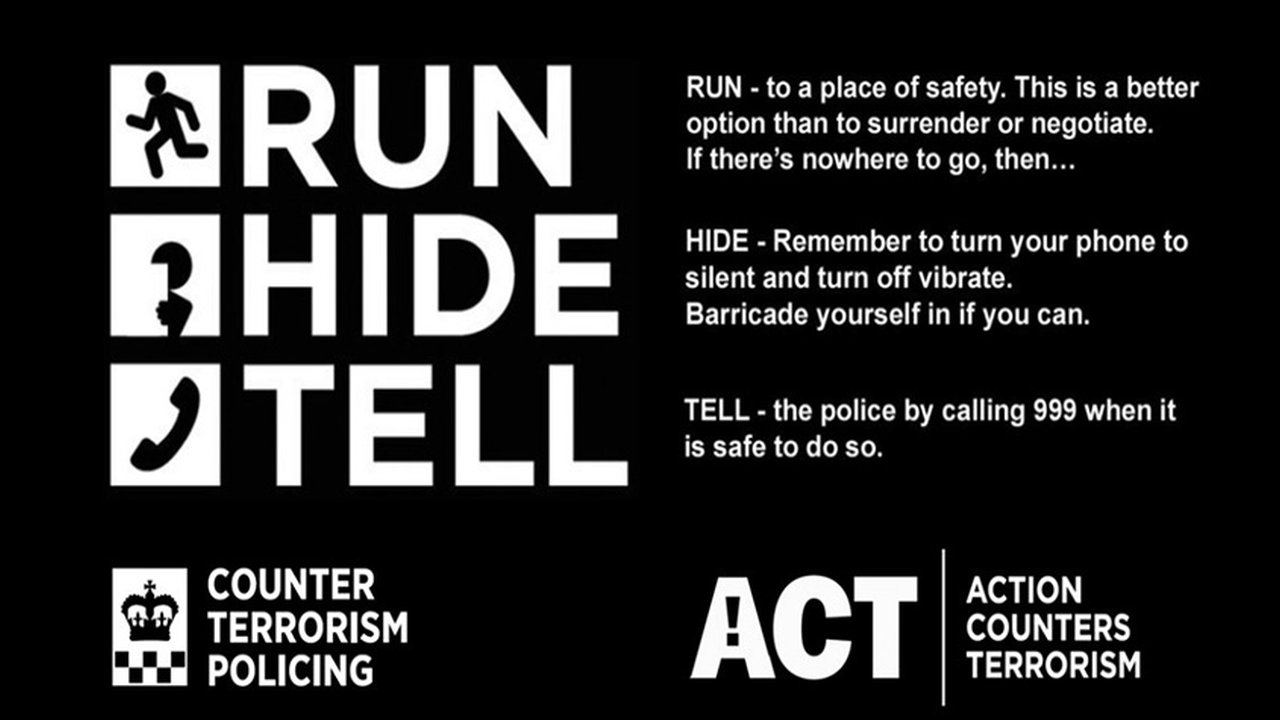 Run Hide Tell campaign to run through November
College to promote awareness of how students can stay safe in the event of a terror attack.
Throughout November The Manchester College will be aiming to increase student awareness of how to respond in the event of a firearms or weapons attack.
While there is no specific intelligence to show that colleges and universities are being targeted, and the chances of being caught up in a terrorist incident or weapons attacks are extremely low, Counter Terror Police have asked for support in reminding students about three words which could save their lives.
If anyone gets caught up in a firearms or weapons attack, police advice is:
Run to a place of safety. This is a far better option than to surrender or negotiate. If there is nowhere to go then...
Hide, it's better than to confront. Remember to turn your phone to silent and turn off vibrate. Barricade yourself in if you can. Then finally, and only when it is safe to do so…
Tell the police by calling 999.
This simple, straightforward information could save lives and it is important that students stay alert and know what to do if the worst was to happen.
The Manchester College Principal Lisa O'Loughlin commented: "While the last thing we want to do is frighten our students it is essential that they are aware of the steps to take in the unlikely event of a terror attack.
While the risk remains low and, this can't be stressed enough, there is no intelligence to suggest we or any other college or university may be a target, it is better to be prepared.
"As such throughout the rest of November, and as part of our wider staying safe awareness campaign, there will be regular reminders to students across our social media channels and on our campuses of the run, hide, tell message. This forms part of our commitment to ensure that our students are safety conscious and know how to respond to an array of emergency situations."