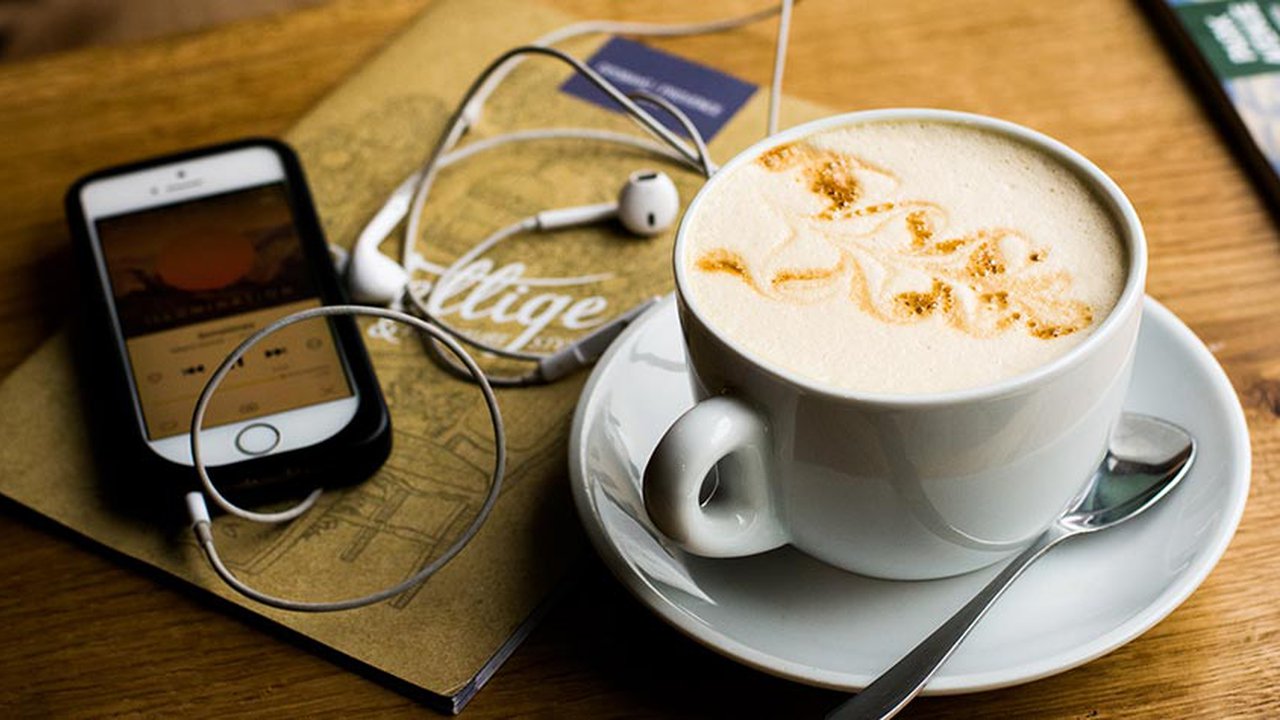 Podcasts keeping us productive
Just a click away, wherever, whenever!
Podcasts are a great alternative when you spend a lot of your day looking at a TV or computer screen. Studying from home can mean we have an increased amount of screen time, and even during our breaks we might checking our phone or playing on an iPad.
You can listen to hilarious comedies just sat in the garden, catch-up with some of your favourite sports pundits while organising your bedroom or even get wrapped up in a romance novel whilst washing the pots!
Whether you want to learn something new or find your happy place, we've compiled a list of podcasts that we think you'll love:
Happy Place 
Fearne Cotton chats with inspiring individuals who have either made changes in their own lives or who help people every day to find a different way of looking at life. Discussing life, love, loss and everything in between, Fearne and her guests reveal what happiness means to them. 
Listen Here
 
TED Talks Daily 
Every weekday you can hear thought-provoking ideas on every subject imaginable from the world's leading thinkers and doers. This podcast can help you change your perspectives, ignite your curiosity and learn something new.  
Listen Here 
Dissect 
Each season, presenter Cole Cuchna gives an in-depth examination on one pivotal figure in the music industry and their music, including Kendrick Lamar's To Pimp A Butterfly and Tyler, the Creator's Flower Boy. Each episode forensically dissects the music, lyrics and meaning of one song per episode giving you a deeper understanding of the messages behind the music and the artist. 
Listen Here
Who The Hell Is Hamish 
A story of how one man from Sydney duped people from across the world, swindling them out of tens of millions of dollars and evading justice for decades. How did he manage to evade the authorities for so long and what did he do with the money? 
Listen Here
Serial – Season 1 
In 1999, Hae Min Lee, a popular high-school senior, disappears after school. 6 weeks later, detectives arrest her ex-boyfriend, Adnan Syed, for her murder. He says he's innocent - though he can't exactly remember what he was doing on that particular afternoon. But someone can. A classmate at Woodlawn High School says she knows where Adnan was. The trouble is, she's nowhere to be found. 
Listen here
That Peter Crouch Podcast 
Peter Crouch, Tom Fordyce and Chris Stark give an insider's perspective of life as a Premier League footballer with some banter thrown in for good measure. Find out what really goes on at half time and do players really try to sweet talk the ref? 
Listen Here
Stuff You Should Know 
Why not take some time to learn something new and interesting. If you've ever wanted to understand how dog training works or you want to know what Cockney Rhyming Slang actually is, this is the perfect podcast for you.  
Listen Here
For further resources including, research tools, study playlists, tasty recipes and updated FAQ's, visit our support and news pages.