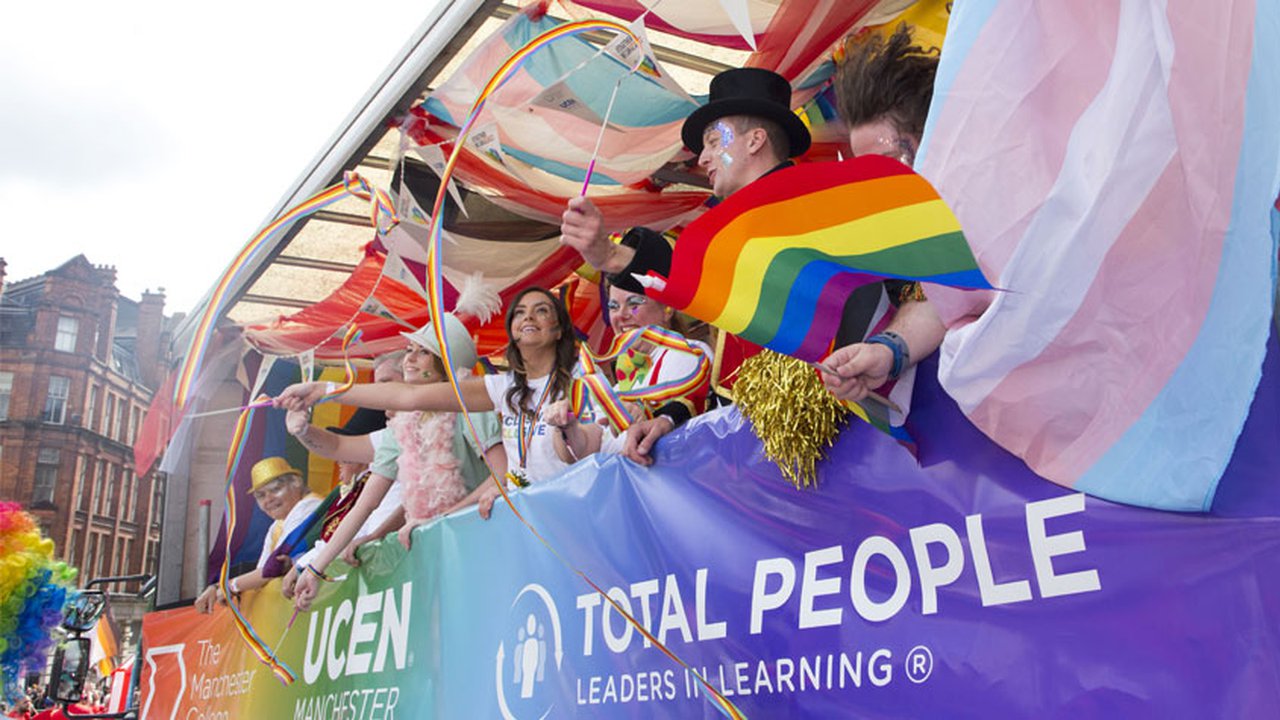 A Pride to be proud of
Our team of students and staff helped us to celebrate this year's Manchester Pride event in style.
The team helped to plan, organise, decorate and participate in the event. The theme for 2018's Pride parade was circus of acceptance and, for the first time, we had a float in the parade itself.
Complementing the circus of acceptance with our own theme of 'exclusively inclusive', our team took to the streets of the city centre on their float and had a fantastic time.
Head of Equality and Diversity Amanda Sillett said: "We're so proud to be involved and have our first float at Manchester Pride, and it's great to be able to continue celebrating difference and supporting one another on this scale."
Participating in the event was a great way of celebrating our LGBT+ community and colleagues were quick to share their enthusiasm.
Higher Education Student Communications and Liaison Officer Jen Brook (pictured left) said: "It's been a fantastic experience to be involved with Pride for the first time! With the launch of our higher education rebrand as UCEN Manchester this year, this was the perfect opportunity to show support for the LGBTQ+ student community and to celebrate inclusivity and diversity.
The Students' Union President was there, along with the LGBT Society, plus other students and staff from every campus. Also, shout out to the Makeup Artistry department who did an amazing job getting everyone looking Pride ready!
The team behind this year's Pride activities was made up of students and staff from The Manchester College, our higher education partner UCEN Manchester, LTE Group, MOL, Total People and Novus.