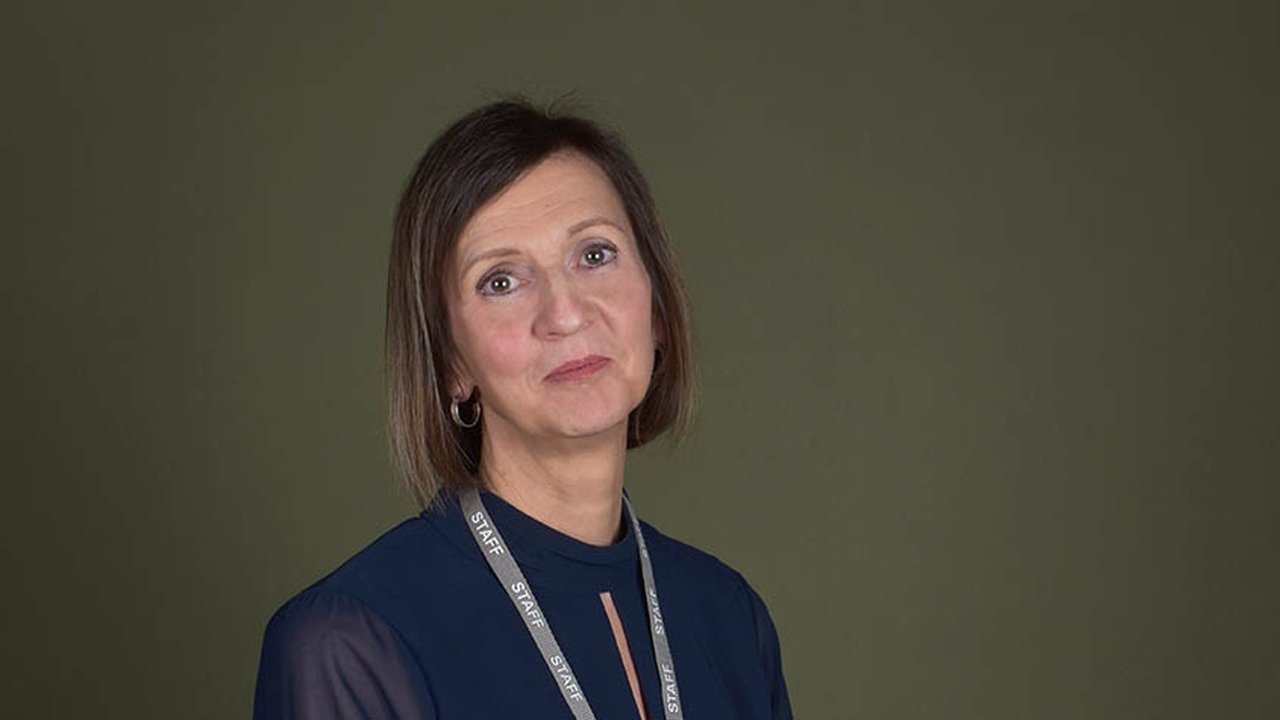 Rachel Curry takes over as new Principal
Having joined the College in 2015, Rachel takes over from outgoing Principal Lisa O'Loughlin.
The Manchester College is delighted to announce that Rachel Curry has been appointed as its new Principal and Deputy CEO of LTE Group. 
Rachel, who has been a Deputy Principal at the College since 2019 having joined as Vice Principal in 2015, has taken over the position following Lisa O'Loughlin's appointment as Principal and CEO at Nelson and Colne College in East Lancashire.
Rachel, who will assume the post effective from Thursday 1 December, will have a hand over period with Lisa who will leave the College after ten years at the end of this term. Over the coming years Rachel will oversee the transition to the new College Vision 2027 strategy while further developing and building on the College's Industry Excellence Academy model which helps prepare students for a successful and rewarding future career with courses which are co-developed and co-delivered with employer partners.
Commenting on her appointment Rachel said: "My family and I live, study and work in Manchester, so I am acutely aware of what a privilege it is to lead The Manchester College in the city I love. I am proud to have been given this opportunity to ensure our students continue to have the best possible opportunity to succeed. Having worked with Lisa for many years, I know at first hand the commitment we have shared to deliver for students, our colleagues and the wider community in Manchester and this will continue into the new strategy to 2027. I wish Lisa every success in her new role and she will always remain a friend of the College." 
Prior to her appointment as Principal, Rachel was the strategic lead for the College's ambitious estates transformation project which successfully completed this year, delivering amazing educational facilities that match those that are used in industry every single day. The project, which is the largest within the FE sector with a budget of £140 million, has seen the College consolidate its estate while developing brand new industry standard facilities at the College's Openshaw, Wythenshawe and Harpurhey campuses as well as the opening of the brand-new state-of-the-art City Campus Manchester in the centre of Manchester in September 2022.

Rachel has a strong track record in the further education sector, having started her career at the FE Funding Council (FEFC) where she spent 9 years, including leading investigations into underperforming colleges and overseeing the smooth transition from the FEFC to the Learning and Skills Council for all 13 Lancashire colleges. She then moved to Blackburn College, where she progressed to become Deputy Principal.
John Thornhill, CEO of LTE Group, said: "Rachel has played a key role in the remarkable progress made by the College in recent years. I am confident that through her passion for further education and commitment to student and colleague engagement, high-quality teaching, learning and support, the College and UCEN Manchester will continue to provide our students with the best possible career opportunities. 
"I want to take this opportunity to thank Lisa for her vision, tenacity and dedication to ensuring our students have the opportunity to succeed in their career paths. Lisa developed and championed the 'Industry Excellence' strategy, working alongside her deputies, Christine Kenyon and Rachel, and the senior team, delivering the sector-leading strategy for technical education and promoting the College and its vision across Greater Manchester and beyond."
Ahead of her taking up the role our photography students captured these amazing new professional headshots of Rachel to be used in our promotional material over the coming years!