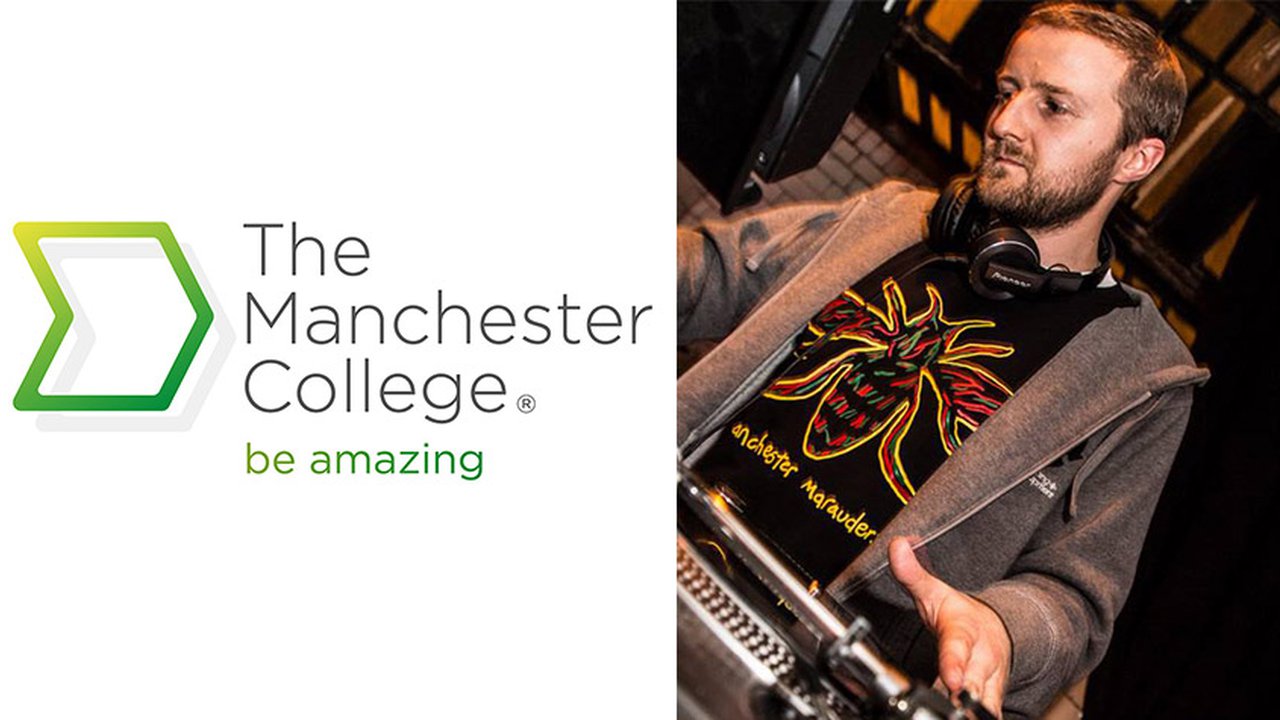 Record Store Day 2021: Dave Fortune interview
Music tutor Dave Fortune ran My First Moth Records for eight years. 
To celebrate Record Store Day 2021 on Saturday 17 July, we chatted to Dave Fortune, who's been teaching Music at The Manchester College for 17 years.
As well as making his own music, Dave has experience of running a record label, having previously been in charge of My First Moth Records for eight years.
We spoke to Dave about the experience, what Record Store Day means to him, and whether the students he teaches are part of the vinyl revival!
 
How did you come to run a record label and how long did you do it for?
I wanted to create a platform to release music that myself and a few friends were making. Later on, I started reaching out to other artists to find music to release, which led to me working with both local and international artists. I ran the label for about 8 years.
How did you find the experience?
I found it to be very rewarding, being able to create a platform for music that otherwise wouldn't have been heard by a large audience, especially when the label's music got played and championed by respected radio & club DJs (including getting played on BBC Radio 1 and BBC 6 Music). But it was also hard work and very time consuming, especially doing it on top of a full-time teaching job and working as a DJ at weekends! I found it consumed so much time that I didn't have any time to make music, which is why I decided to give it up in the end.
Have you seen any signs of the 'vinyl revival' among students?
Sadly not! Nearly all our students listen to music exclusively through YouTube or Spotify and very few buy music on vinyl or even mp3. Buying vinyl is pretty expensive, so I think it's older generations that are fuelling current vinyl trends.
How important is Record Store Day to you?
I buy records all the time anyway and I'm more interested in discovering new music than a lot of the special editions and reissues that make up a lot of the RSD releases. Having said that, I think it's great that RSD generates more interest in record shops and helps them make more money at a time when lots of them a struggling to survive.
 
Visit the My First Moth Records to explore their back catalogue. You can also find out more about The Manchester College's Industry Excellence Academy for Music and apply today.